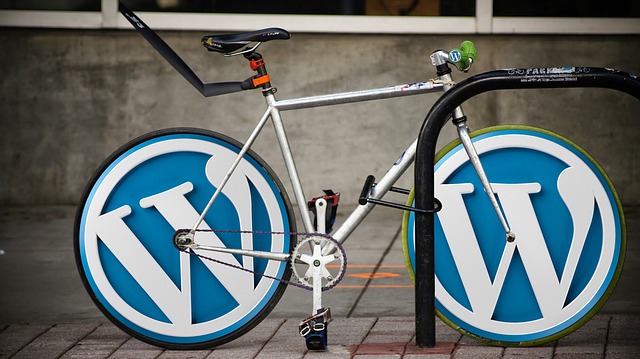 Considering hiring a professional for your WordPress support sevices?
While it's easy to start a WordPress site, most people overlook the significance of maintenance. But it's often tedious and time-consuming to maintain a WordPress website. That's why you should consider outsourcing it to a dependable WordPress professional.
WordPress support services come with a wide range of responsibilities to ensure you've got a safe website that runs efficiently. 
Purposes for Hiring the Finest WordPress Support Professionals
It's demanding to operate a WordPress website bearing in mind that support and maintenance takes a majority of the time. You need to engage in crucial daily tasks – create content, customize important functionalities, and monitor marketing activities.
Besides, you also have to engage and respond to your clients in a timely manner. It doesn't seem like a daunting task until you realize you rarely get time to rest! An expert in WordPress support will help with the following.
Update themes, CMS, plugins

Create backup copies

Promote feature development

Make design changes of the website

Solve hosting issues

Analyze and monitor activities

Improve the site security

Help to generate content

Repair broken links

Setup plugins

Optimize resource performance
The experts considerably do everything crucial to ensure your online business flourishes. But even the experienced users, need peace of mind and time. 
Choosing WordPress Support Services?
When done with searching for WordPress support services, you should answer the 5 questions below.
What do their services offer? Do they meet your listed needs?

What's the cost of the services? Does your budget accommodate the charges?

After viewing clients' feedback, can you trust the service?

What kind of WordPress maintenance services do they provide? Are they accessible 24/7?

Do they offer extra benefits such as SEO and counseling?
It's a significant step to entrust your website to professionals. The only assurance is only working with a dependable firm.
What Does Maintaining A WordPress Website Include?
It's undeniable that anyone can learn to administer a WordPress site correctly. While there are hundreds of services and products that assist you in maintaining, you don't have to strain your energy doing what an expert can do!
Every user in WordPress should make the following elements a priority.
Software Updates
Regarding updates, WordPress is miles ahead of the competition. The platform enables automatic background updates, whether minor or major. While plugin and theme updates can process behind the scene, manual updates via the WordPress admin area often come in handy.
That ensures that all the upgrades process without issues. A small error in the WordPress plugin or theme is capable of crashing your site. Constant updating of WordPress is among the simplest administrative tasks but also an essential one.
You don't have to wait to enjoy the WordPress intuitive update system.
Uptime Monitoring
The longer your site remains offline, the higher the revenue and traffic your businesses loses. When downtime hits, you want an instant notice. 
There're several uptime monitoring services available online and that can update you when your website goes offline. You can analyze errors on your site immediately.
There are numerous monitoring services you can hire for alerts. But to investigate the error on your site, you want someone who has experience in the services. 
Security and Cleanups
As the owner of a WordPress website, you want to stay vigilant and ensure your site is safe and up to date. Whenever plugins and themes aren't updated, they expose your site to vulnerabilities and security holes.
Did you know WordPress sites are endangered continuously? Hackers want to steal your site's information or install malware. If you aren't proactive concerning security issues, your website is at the risk of attacks.
With a login lockdown, you want to avert brute force attacks. You only limit the number of allowed login trails from an IP address. 
Backups and Restores
Hope you aren't complacent to presume nothing wrong ever happens! Even knowledgeable WordPress site owners should perform external backups regularly – it allows you to restore the site from time to time, should anything go wrong.
It's more crucial, particularly when the server of a hosting company goes down! Attackers can also hack your site, and in other cases, you can make an error when servicing the site.
Regular backup makes certain you don't lose any important data. 
Spam Cleaning
In every website, spam is a major challenge. As an effort to handle the issue, you may disable WordPress registration, adopt a tough commenting policy, and utilize a good anti-spam plugin.
But your site will still experience spam. The boring task of deleting spam comments can really cut into your valuable time.
Website Performance
You don't want your site visitors to click the back button. As a ranking factor, website speed influences performance, which also impacts your search engine ranking. It also minimizes the organic traffic your site gets.
It's thus recommended that you optimize your site for speed. An expert will apply a number of ways to optimize your site, including database optimization, page caching, and applying a content delivery system. 
Regular Checkups
It's never guaranteed that things can't go wrong! Even after optimizing and setting your site correctly, frequent checkups ensure your site runs as intended. Since it's a continuous job, you need someone skilled to handle WordPress maintenance.
Why Should You Incorporate WordPress Support Services?
Supporting a WordPress site is nontechnical, but there are reasons people pay for the support services. There are numerous benefits associated with WordPress Support services. But people outsource the support services due to the following 3 basic reasons.
The time it saves

Convenience

Peace of mind
Engaging a support firm to maintain and take responsibility for your WordPress site means getting enough time and energy to handle other essential tasks. Paying the manageable fee to a support professional frees hours per week and boosts your bottom line. 
The serenity given by WordPress support service is underestimated. The firms you hire to pay close attention to present security matters. Hence, you're not anxious about performance and security issues popping up!
If any hitches rise on your site, you're at peace knowing a team of skilled operators is handling the matter. Perhaps you spent hours searching for that plugin that crushed your site or trying to recover data!
You appreciate the demanding efforts of maintaining a website. Maintenance of the website is also often repetitive and boring. It's incredibly convenient when you can relieve your duties to technology gurus!
Benefits to Your Business
Perhaps you chose WordPress as the CMS to grow your e-commerce business. You're probably familiar with the importance of visuals, service packages, product presentation content, etc.
Sustaining your online presence is greater than posting your content. A quality support service aids in having a stable site with a flawless performance. You want to keep off security threats and hackers 24/7.
As users feel safe in your site, you boost reputation and consequently get more customers. 
Why WordPress Support Matters?
Operating and supporting your site is a testing endeavor. You've to handle SEO work and continuing development competently. If you can't oversee your website's assets, it leads to shallow security and a broken website. 
Your business thus turns into a victim of hacking, and you end up losing existing and potential clients. 
A non-maintained website also causes slow-loading pages that:
Turns off users

Creates poor UX

Causes diminished search rankings
Owners of WordPress websites can bypass all the troubles by seeking quality WordPress support services. 
What's Incorporated in WORDPRESS Support Services?
WordPress plays a significant role in protecting your site from numerous possible threats. These dangers include brute force attacks, malware, SQL injections in addition to ensuring WordPress themes, website Core, and plugins are updated.
Following responsibilities and tasks guarantee a sturdy support process. 
WordPress Stack Update: You need safe and reliable CMS updates, its plugins and themes, without flouting the site or making it unreachable to your users.
Backups: Do you regularly post your content? You might need at least one backup per day, a full week and a monthly backup. A quality provider keeps the backups automated, and they don't tamper with the user's experience during the process.
Server & Uptime Monitoring: Monitoring resources and notifying the user of depleting resources and unexpected activities among other anomalies avert downtime. 
Version Control: There's a need to version the code changes. It offers you with a track record of your past changes, ensuring you securely change to an earlier version. 
Log Monitoring: Do you want your WordPress site to run smoothly? You'll require a bulletproof code. There's a need to monitor internal logs if you have broken scripts or plugin. 
Technical Content Updates: A WordPress guru will adequately format your tags, Meta titles, and descriptions. That results in beautiful designed coding structure and content. 
Ongoing Maintenance & Security: You need someone to continually monitor, analyze, and test your CMS for stability, compatibility, and speed. 
Staging Environment: Can you safely test on your live site? If not, you need a secure clone to assess the new updates without causing potential danger to the live website.
Automated Regression Testing: To avert possible functional regressions or UI, your WordPress site needs regular automaton testing. 
The Next Level of WordPress Support Solutions
Here, WordPress Retainers come in handy. Online businesses can flourish by scaling commanding WordPress solutions. The Retainers ensure your platform trails the latest coding features and standards.
It simultaneously optimizes your site for speed, usability, and security. The Retainer Plan covers the 6 subsequent perks, among others.
#1 Secure WordPress Website
It's too late to notice the importance of your site when hacked. A hacked website sucks, but a WordPress retainer plan enables you to avert and resolve every threat. Themes and plugins are vital, but you can't solely on them when issues arise. 
Having access to development services and professional WordPress maintenance ensures your website is always safe.
#2 Better UX & Accessibility
A website is practically unhelpful if it interrupts the user experience or consistently shows errors. If the site isn't functional, visitors leave immediately and visit the competitor's site.
No brand wants to lose sales. A quality support service captures and eliminates website errors on a regular basis. In turn, it offers a better experience, which implies more returns. 
#3 Web Performance & Improved SEO
Optimizing your site for speed is among the vital tasks of WP continuous development and maintenance. Among the aspects that Google utilizes to position, your page is page speed.
A boosted site speed comes from the optimization of code, content, database, and scripts. A suitable optimization process increases website load speed. It also aids in avoiding potential security weaknesses. 
#4 User Experience & Better Conversions
Target users are usually busy people. Without good user experience, you say goodbye to online business growth and potential customers. Ensure your website is fast on both smartphones and computers. 
There's constant change in customers' user behavior, market, and industry. Ensure you react quickly and nimbly to their necessities. 
#5 Focusing on Your Business
Instead of putting out fires, you would rather spend that opportunity growing your business and developing new business strategies. With WordPress, you want to ensure there are automatic backups and take action towards themes and updating plugins. 
#6 Protecting Your Investment
Your WordPress site is a business resource and long-term investment. Templates, media, custom themes, content, and unique photography all add up to your web development investment. 
You don't want to risk the breakdown if you don't know how to offer the support. By investing in quality WordPress Retainer Plans, you protect your investment and increase your initial value. 
Final Thoughts
The essential parts of operating a WordPress site entails keeping it updated, efficient, and secure. Handing over the task to an experienced team frees most of their time. You also enjoy a peace of mind knowing your site is running well!
With the help of technical support, you can benefit from 24-hour email support and services. They come in handy for nontechnical users or WordPress users short of time. Whether the service is worth your cash, it all depends on the team or individual you entrust and the importance of your website!