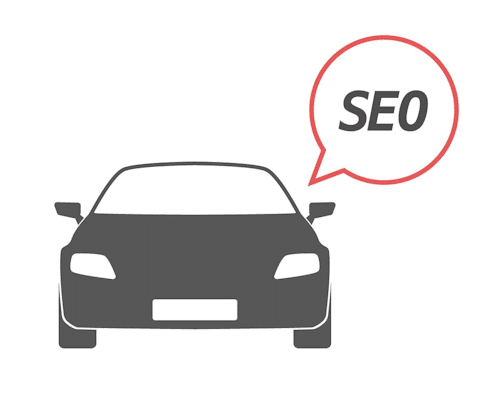 When you own an auto mechanic business, you know just how important speed is on and off the road. Customers expect their problems to be solved quickly and efficiently. The same goes for online searches.
Search Engine Optimization (SEO) is the horsepower behind your online leads. If you haven't been blazing the trails of automotive SEO for your business, it's time to put the pedal to the metal.
On your marks, get set, let's go!
Be On-The-Go with a Mobile Responsive Website
Automotive SEO starts with a website that can go the distance. Mobile responsive websites are crucial to rank in today's competitive search results.
Mobile responsive sites are specifically built with mobile compatibility in mind. Responsive designs shrink your website to fit the screen of whatever device it's on; tablet, iPhone, iPad, or desktop.
Take Best Comparer for example. Their mobile site is quick to load, user intuitive, and easy to navigate.
Users want results and they want them fast. A slow mobile site will only get you high bounce rates and zero leads. Investing in a fast mobile site will encourage thumbs to scroll, click, and stay on your site.
Driving Online Leads with Content and Keywords
Quality content is the engine of successful SEO. You cannot move without it.
Creative, informative content is the secret sauce to boosting your automotive SEO. The auto industry has a unique expertise that baffles a majority of the population. This lapse in knowledge is an incredible opportunity for a blog.
Blogs are informative, engaging, and search engines LOVE them. Take the time to write a blog or two frequently and gradually build the content quality on your website.
We understand that the vast majority of automotive shops are focused on products and imagery, leaving little room for content. A blog is your solution to fill the gap.
Stick Around with Social Media
Social media is an indispensable tool for every industry. Yes, every industry.
Facebook, Twitter, Instagram, and even LinkedIn are connecting businesses to consumers instantly on platforms that foster genuine interaction. Every engagement on your page is a potential goldmine for conversion and the opportunity to build your brand's reputation with meaningful conversation.
Social media is a chance to show a more personal side to your shop. After all, the point of these platforms is to be social! Introduce your team, give customers a peek behind the scenes, and recognize happy customers!
Engaging posts also boost your SEO. Social media pages rank in the search engines and platforms like Facebook and Instagrams are becoming search engines themselves.
Don't skip social. Begin building your page and find your followers.
Finding Your Automotive SEO Experts
The first building block of SEO is a great website, and no website is complete without a good home and great content.
Innovative Solutions Group has offered premiere web design, hosting, and SEO services in Montana for more than 23 years.
Sign up for your free website audit to identify areas of improvement and find your digital solution.