Well, don't stop entirely- just don't make it the golden rule of search engine optimization. If you aren't familiar, keyword optimization is where you make sure X amount of a keyword appears in the text on page X amount of times in ratio to the amount of words on the page. (Google will penalize you for keyword stuffing). Google has advanced from these tactics and while keyword optimization is still important, it should be a secondary focus rather than a primary focus.
Answer Questions First
Why are people going to go to your site? For example, let's say that you are selling fitness classes. For this instance, let's use Oula Fitness. It isn't well known and people are searching it out because it is a semi-new and upcoming class. What would your audience search? Would your site answer the questions?
For example: Search in Google "What Is Oula"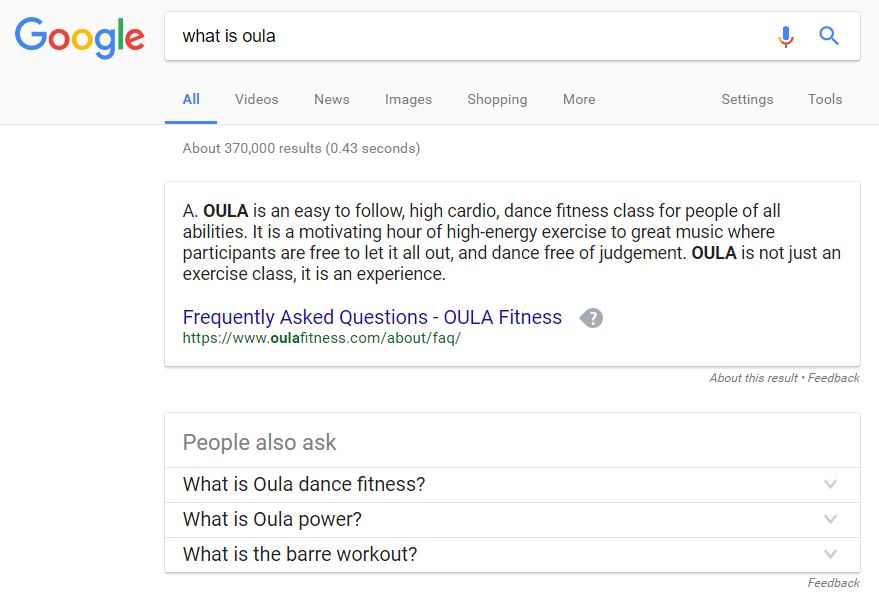 Notice the answer card at the very top. Their website provides quality content by answering questions that people need to know before investing in their product. Further down you can see other questions people are asking. If you click on them, Oula's web page is shown again and again: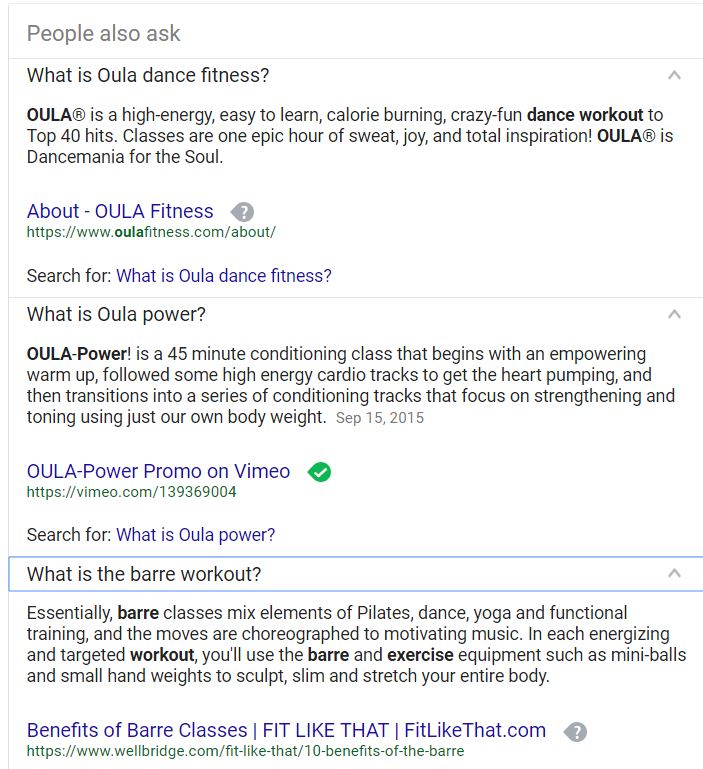 At this point, customers are pretty likely to click on the Oula site for more information because they have already been given quality content. Oula's website delivered answers to the search query- which is the whole purpose of search engines.
Here is another example.

People searching for alternatives to braces may search "What is invisalign"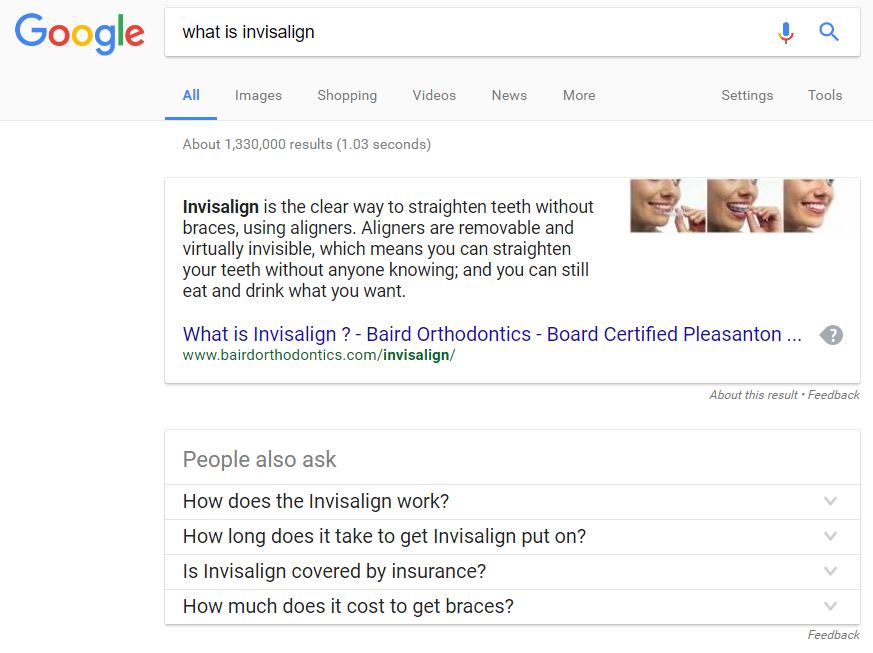 Look what happens to this person's website just by answering basic questions about their products. The "people also ask" section is a great place to research what else can be included on your website to completely steal the number one spot on Google. It also serves as a guide in making sure your websites includes complete and useful information.
As usual, quality first.
I don't think it can be stated enough. Quality content trumps all. It doesn't mean mobile optimization and keyword research is not important, but it is easier to do those after you have created quality content If you create quality content, often the latter takes care of itself (as far as content and keywords go). Google's algorithms are now looking at content as a whole and how keywords are being used and not just having the keywords for the sake of having them.
Need help figuring out the next SEO move on your site? Contact our team today to draw in audience to your website.