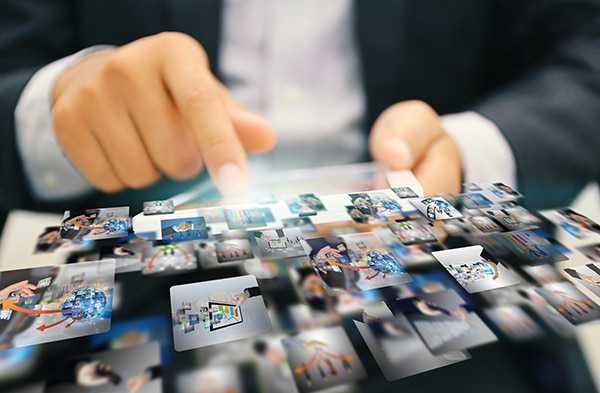 How to Use Social Media as an Options Trader
Social media is necessary for any business in 2018 because in 2020 an estimated 2.95 billion people will use it.
If you're an options trader, you're looking to grow your personal brand as well. Social media and options trading go hand-in-hand. The platforms provide an untapped audience for the trading niche, and you should be using this to your advantage.
Here is how you can use social media as an options trader to boost your personal brand and create another source of income in the future.
Locate Your Target Audience
Social media can be a tricky tool for some, but first things first: You need to establish where exactly you want your voice to be heard and content to be seen.
The simplest way of doing this is looking on question sites like Quora, Reddit, or Yahoo!
Answers. Find the people who are asking about options trading; then, follow the rabbit hole to see where these people spend most of their time on social media.
If most of the questions you discover are coming from individuals who spend their downtime on Instagram more often than not, bingo. You'll be best off posting pics of your trading office and trade setups.
If the asking audience frequents Facebook, create mini-blog posts in your timeline.
It could be a whole host of different platforms, but choose only one: You want to develop a brand, so stick to something for the long-term. Don't go chasing the latest fad.
Become an Options Trader Thought Leader/Influencer
Once you know where you'll be creating content, do exactly that. Consistently and constantly put out useful, applicable content for your budding audience. Document your process, show them your highs and lows, relate to them.
Give this a try for a few months and watch as you become a thought leader in the options trading field. You will have an influence on other traders. If you throw out on Twitter your thoughts on a certain company's options, your audience will listen and act on your advice.
This is where you get real power as an options trader. Aiding others not only makes you a trusted member of a community you created, but it'll also help your open positions in the market as well.
Engage with Other Influencers and Your Community
After you gain a sizeable following, you can begin to respond to content other people or companies in your niche put out on these platforms. Challenge and enhance their views or strategies for options trading.
Also, be sure to communicate with your audience full of budding options traders. If you have a day trading options blog post and someone new comments on it, comment back. It means the world to your fans, involves little sacrifice on your part, and establishes trust and loyalty amongst your audience.
Never ghost your readers or content consumers, and they will give you anything you ask in return.
Conclusion: Be Genuine and Useful
Using social media to market your products or services doesn't have to be sleazy, even with something as personal as options trading. You're human, your audience is human…be valuable and kind to them and they will reciprocate the sentiment and the value.
If you would like to learn more about how to use social media to benefit you as an options trader, check out Innovative Hosting's library of social media articles.