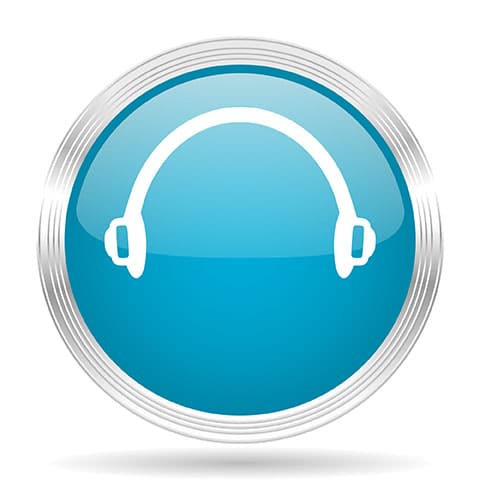 The days when stock templates and fancy fonts made your website shine are gone. Customers today expect websites to look great, load fast and run flawlessly.
If you're not a master of HTML5, JavaScript, and Python, with a background in graphic design, that's a tall order. After all, you just want sell headphones on your website.
Even if you don't know those things, there are still web development solutions that can help your website stand out.
So let's jump in and look at five of them.
Custom Website
If drag-and-drop website editors left you cold and WordPress isn't cutting it, you need a custom website. This means web development in its purest form.
You'll work with a web developer to brainstorm ideas, refine the look, and they'll write the code to make it all work. The catch is that this approach takes the most time. You're starting from scratch.
There's also a lot of room for error and miscommunication in the beginning. The more information you provide potential web developers, the more accurate their estimates about cost and time.
Custom CMS Site
One of the more popular web development solutions is a custom content management system (CMS) site.
Rather than starting from scratch, your web developer starts with a core WordPress, Joomla or Drupal site. They use that core as a framework that they adapt to meet your specific needs.
This is typically a faster option because much of the code for the website is already written. It also ensures that your website enjoys the benefits of regular security updates from the CMS provider.
Custom Themes
Some website owners find that the basic CMS website is enough for them in terms of function. It does the things they need it to do. What they don't like is the look.
This is when you turn to custom themes. Themes change the overall appearance of a CMS website with little or no change to how it functions.
Many web developers create themes you can purchase. If you can't find one you like, you always hire a developer to make one to your exact specifications.
Landing Page
A landing page is like a mini-website. It's one page. Many businesses use them to collect contact information, but you can use them for other things.
Say you just ordered a bunch of earbuds. You could build a landing page for the best earbuds under 20. You could sell the earbuds right off the landing page through your usual shopping cart.
E-commerce Plugins
It's common for website owners to start out running everything from their own site. They post all products and handle all sales manually. Beyond a certain sales level, though, that becomes a huge time suck.
That's when website owners start looking for web development solutions to automate sales. The trouble comes when they find out they need to import their entire database of products to an e-commerce sales solution.
In many cases, you can get also get a plugin that will automate importing your database.
Parting Thoughts on Web Development Solutions
Making your headphone website stand out is within reach.
There are web development solutions for almost everything. You can start over from scratch, re-theme a CMS site, or import your database to an e-commerce solution.
Innovative Solutions Group specializes in custom websites, graphic design, and custom programming. For more information or questions about our services, contact us today.
Need a hand with any of your website needs? Conact us today, we'd love to help!