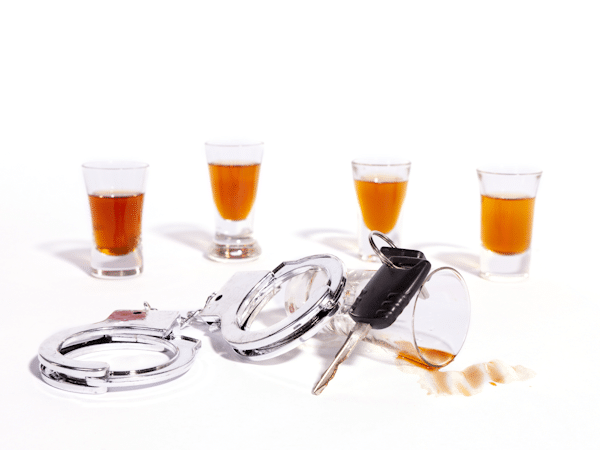 Drunk driving accidents happen every day in the United States.
These come with a range of consequences. Some people are left with piles of debt to repair their car or care for their medical treatments. Others pay the ultimate price, with one person suffering a drunk driving fatality every hour.
Then, there are the ones who have been falsely charged with drunk driving.
As a DUI arrest lawyer, the statements above should come as no surprise. You likely have a strong working knowledge of the ins and outs of drunk driving statistics and procedures.
But, you may not be as knowledgeable about how to get more traffic to your firm's website.
That is where website creation and web hosting come into play.
The following is a crash course on website design for a DUI arrest defense firm.
1. Claim Your Domain
Your domain is the name of your website. This is often the first piece of branding an online user will see.
As such, you need to make a good first impression. The easiest way to do this is by using your firm's name for your domain. Using your firm's name makes everything easy to understand and your website address simple to remember.
If you'd rather create a domain name that is specific to DUI arrests, you may. Just try to create as much brand consistency as possible between the title of your website and the name of your firm.
2. Build the Backend
Once your domain is established, it's time to start building the landing pages. Landing pages are all the different parts of your website – your homepage, testimonials page, and so on.
These should be created with the help of a web designer.
A web designer is someone who understands computer coding as well as user thinking. They work to create an experience that is well-designed for technical purposes and for the overall user experience.
The backend of your website will be the foundation of everything else. It should be easy to understand should you ever need to go back and make edits.
3. Be Visually Engaging
After establishing the foundation, it's time to add the details.
This means writing web copy about your DUI arrest firm and having the visuals to match. Visuals are everything from the use of your company logo to headshots of your team and other photographs.
Make sure all the pictures used are high-resolution. Consider hiring a professional photographer to take all the shots you need of your team and your firm's office.
4. Make Everything for Mobile
When all the written and visual content is ready, work with your web designer to adjust everything for a mobile experience.
More and more people are using their smartphones and tablets instead of desktops to surf the web. They are looking for everything from DUI checkpoints to arrest defenses and fees. At least, that is what your ideal client is looking for.
Reach this person by making everything mobile-friendly.
The best way to do so is to use responsive design. A responsive website is built to fit any screen. It automatically adjusts visuals and navigation to fit a phone, tablet, or desktop.
Plus, having a responsive design means you can keep everything under one URL.
In the past, domains needed one setup for a desktop and another for mobile. Now, you can have everything under one umbrella, which makes your online traffic much easier to improve and manage.
5. Think About Search Strategies
Speaking of online traffic, let's talk about SEO.
SEO stands for Search Engine Optimization.
It is the concept of using online tools and strategies to rank higher in search engine results. The higher you rank, the easier it is to match your DUI services with someone who is in need of DUI arrest defense.
Here are a few SEO strategies to consider investing in.
Use Your Keywords
Keywords are the common terms and phrases people use to find what they are looking for online.
Those who have recently been arrested for a DUI are likely looking up things like "DUI defense" or "what to do after getting a DUI." They want answers to their questions. Use these keywords in your website copy to best provide such users with answers.
But, don't overdo it. Always use keywords in the most conversational manner possible for the best results.
Speed Up Your Load Times
Keywords are only one piece of search engine ranking. When you combine them with a few other SEO skills, your chances of ranking on the first page are much higher.
That is not the only objective to focus on, though.
You need to make sure your pages load quickly once a user clicks on your link. The average time a user will wait is only two or three seconds – any more and you may risk losing business.
6. Guide Your Users
Speaking of your landing pages, try to make your DUI arrest defense website as easy to navigate as possible.
This begins with the technical backend mentioned above, which goes hand in hand with loading times. You should also look at your website from the perspective of someone who has never clicked on it before.
Will a new user be able to understand where everything is?
Is it easy to go from your firm's "About Us" to reading "Client Testimonials" and browsing through the "FAQ" page?
You may think a drop-down menu or a header of all your pages is simple enough. But, you can take on-site navigation one step further with the help of link building.
Link building is the use of links within your website copy to guide users from one page to the next. It helps people find deep-seeded pages, or, things they wouldn't land on right away.
Make Your DUI Arrest Defense Firm Stand Out
It's one thing to read about how to build a strong website for your DUI arrest defense firm. It's another to make these tips come to life.
Thankfully, that is where we come in. Our team of online experts is here to make the digital case for your defense services.
Contact us today to discover how our website design services can work for you.