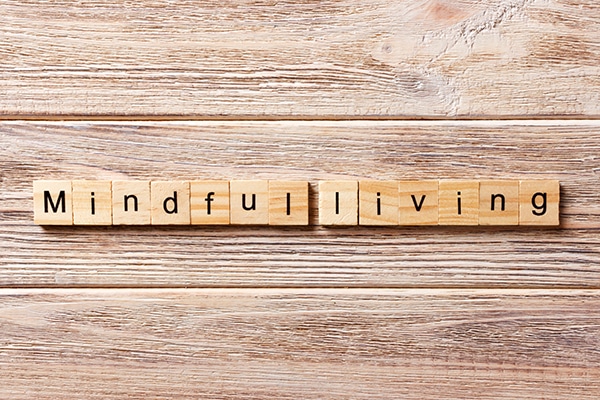 Religion may be declining but spirituality is on the rise. Over the past few years, almost 50% of people report feelings of deep awe about the universe and their place in it.
If you count yourself among them, you may have felt the joyful urge to share your experience with others. One of the best ways to do that is to start a spiritual blog.
Don't know where to begin? Don't worry! We've the got the best design tips for your spiritual blog.
Why Create a Spiritual Blog?
Before we get into the nitty-gritty details of designing the blog, let's talk about the why. Your "why" is what's going to sustain you through the easy times and the struggles of blogging.
There is money to be made in blogging, but that's far from instantaneous. You have to have a real reason besides earning cash on the side.
Take a moment to pray or meditate on your reasons for starting a blog. Finding a sense of focus will give you ideas as to what kind of blog to make.
Here are some "whys" you might want to think about:
Creating a community – Reaching out and forming a spiritual group
Sharing your journey – Showing the difference spirituality has made in your life
Serving others – Helping others through a higher calling.
No matter what reason you have for starting your blog, make sure you're passionate about why you're doing it. Your readers will sense your authenticity and come back again and again.
Now that you've got your focus, let's talk about the technical aspects of creating a spiritual blog.
Get a Domain Name
Out of all of our design tips for your spiritual blog, this one is the hardest one. Your domain name is what your readers will identify you by.
Do you want to use your own name? Do you have a fun saying or an icon you want to associate with your blog?
Once you've got your name picked out, go to a site like GoDaddy.com to register and pay for your domain.
Choose Your Blogging Platform
There are a few blogging platforms available out there – Squarespace, Blogger, WordPress. Take a look at your options and pick which one works best for you.
Consider things like ease of use and customer support when choosing your platform.
Design Tips for Your Spiritual Blog
One of the best design tips for your spiritual blog is to keep your reader in mind when crafting its look.
A minimal, clean look with everything easily accessible is always a good idea. Try to keep the flow of your site while still injecting your personality into it, though.
Check out other sites or research the latest web design trends for inspiration.
Create Content
Here comes the hard part – what can easily turn a hobby into a job.
Remember the first tip about focusing on your "why"? This is when it really comes into play.
You'll have plenty of steam when you get started. Once the grind hits you, you'll be tempted to give up. To get past that hurdle, you just have to remember why you started your blog in the first place.
Meditate for inspiration. Read up on your chosen topic; check out servant books for some great ideas.
Find an Editor
Nothing takes a person out of an experience like a weird typo or badly written paragraphs that make no sense.
Don't let that happen to you – find an editor so that you have a second set of eyes to look over your work.
You don't even have to pay for one. You can find a friend who's good at editing or use a free service like Grammarly.
Correct Attribution
You want beautiful images for your site or you want to link to someone else's work. Make sure that everything is above board or you risk losing your site.
It seems intimidating, but it's not that hard.
Google has a setting to find photos you can use without paying for them. Go to images – tools – usage rights – labeled for reuse.
Besides that, there are plenty of stock image sites that don't charge for photos. Graphic design sites like Canva also have lots of free images and illustrations to choose from.
If you use another person's idea or quote, be sure to be clear about where it came from. Always link back to them or add them in a footnote.
You wouldn't want someone to steal your hard work. It takes a bit of due diligence but it's worth it.
About Page
Out of all of the best design tips for your spiritual blog, don't overlook the about page.
People will be curious about who is the person behind all of the great content. Talking about yourself and your journey is a way to lend authenticity and draw people in.
Plus, you can link to other resources you might have here. Have an online store, an ebook, or social sites? Include them in your about page.
Social Integration
Up to 20% of spiritual people share their faith online. Why make it difficult for them? Set up social sites to help promote your blog and share your ideas on multiple platforms.
These take a bit of work to manage but it's totally doable. Use 10 minutes of every day to add to your social sites and answer any comments people leave.
You can even pre-schedule content to be published on the sites beforehand. It may seem like a lot of work to juggle both your main blog and social sites.
With these tools and just a few moments out of your day, you're setting up your spiritual community.
Welcome to a New Part of Your Spiritual Journey!
With these design tips for your spiritual blog, you're on your way to creating an amazing new outlet for your journey! There are people out there excited to hear what you have to say – so get started today!
If you've already got your blog set up and want to make sure it's completely in line with your goals, we're here for you. Contact us for a free audit today!