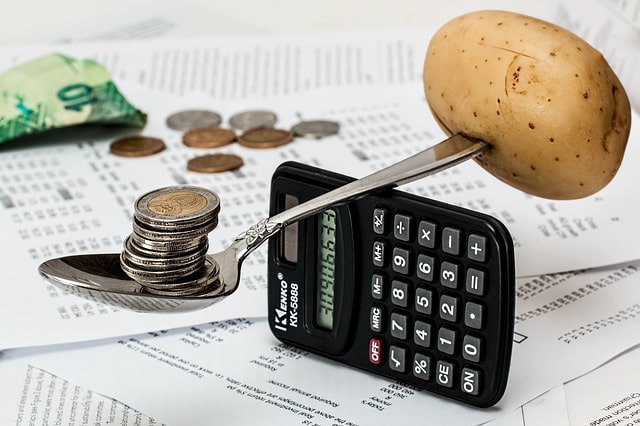 WordPress is the world's leading content management system used to create and maintain websites. Although the software is free to use, there are other costs to consider when setting out to build a WordPress website. So, the kind of website you chose to develop and its cost entirely depends upon your budget and objectives.
The cost is further divided into several factors such as web hosting, optional themes, plugins, designs and more. In this article, we'll break down the whole pricing process of WordPress web design and discuss each category in detail to give you a decent answer to the question How Much Does a WordPress Website Cost.
We'll break down the pricing options into three categories as follows:
The cost for each of these categories vary and increases from basic to business due to the addition of greater density and features in the site.
Before moving towards the pricing, let's take a look at some vital factors that will determine the cost of your website.
Web hosting ($5 – $900/month)
The first step you'll need to take is to choose a suitable web host. Hosing is one of the most vital decisions that you'll make when developing the site. To make your website visible to the public, you must store all your files and data related to the website on a hosting server. And, to store your files web hosting is required. There are many web hosting providers in the market that charge distinctly for their services.
Basic: $5-$10 per month
Advanced: $10-$30 per month
Business: $30-$900 per month
The cheaper the model of hosting you chose the less quality and flexibility you'll receive. This can significantly affect your website's outcome. On the other hand, highly-priced websites perform better in the department of efficiency and flexibility. They are loaded with advanced features and better control. However, whatever the model you chose, it should meet your requirements and budget.
The domain name ($5-$25)
Whenever a new domain name is registered, basically a site address is purchased that allows the user to access and view the website. Like web hosting, domain name prices also vary.
Design and themes/templates ($0-$250)
The next step, installing WordPress on the hosting account. After installing WordPress, you'll have the option to select and install a theme or a template for your website. WordPress offers a wide collection of professional and vibrant templates that you can choose. This lets you choose the appearance of your website. Surprisingly, some themes are free of cost while others may cost more than $200.
Plugins and extension ($0-$200)
WordPress offers a huge collection of plugins and extension as well which are pieces of code that perform a dedicated function after being integrated to the website. A lot of plugins are available for free while other more advanced plugins may range from $50-$200 per year.
A low-budget website with basic features ($0 – $500)
WordPress allows you to purchase a working website for yourself on a budget of around $100 for a year. We shall start with the domain name and web host. Their cost is estimated around:
Domain Name: $15
Web Host: $5-$10
The total cost of themes and templates for a low-budget website is expected to be around:
Next, you'll also have a bundle of plugins to choose from. Depending upon your needs for a basic website, the cost of plugins could be estimated at:
Keeping in mind the above stats, we can conclude that a low-budget website could cost anywhere from $0-$500. Again, it all depends upon how much you want your website to be customized and the functionality it requires.
An advanced website with better features ($500-$1000)
The best advice for beginners would be to start with a basic website and keep on upgrading it over time as the need arises. This could save them from paying extra money for the features that they don't really need. However, adding more features will result in a greater cost as well.
Domain Name: $25/year
Web Host: $30
Design and templates: $50-$250
Plugins: $15-$200
Therefore, the estimated cost for an advanced featured website is around $500-$1000.
Business/E-Commerce website ($1000-$3000)
WordPress powers thousands of business and e-commerce websites with millions of users around the world. Similarly, the cost of creating and maintaining an e-commerce website will increase as well.
Apart from domain and hosting, such vast websites will also require an SSL certificate that is priced at around $70 per year. This certificate is essential for a secure transfer of customer's private data such as user name, password, and credit card information.
So, keeping that in view, the average cost for such website can be calculated to be:
SSL certificate: $70 per year
Domain name, web host, designs, plugins, etc.: $1000+
Rough total: $1000-$3000
WordPress custom website ($5000-$15000+)
WordPress also offers its users the option of designing a custom website where a web developer creates unique designs and specifications according to the requirements of the client. Therefore, these websites come with a bundle of benefits such as:
Better visibility at search engines
More secure and private
Convenient design and mobile-friendly
Fast and rapid response rate to users/clients
Of course, with such diverse benefits, one could expect the cost to shoot up too. Therefore, such custom websites could cost anywhere from $5000-$15000 or more.
Conclusion:
Nowadays, WordPress is leading the market in terms of creating and maintain high-end websites. No wonder some of the most developed online organizations use WordPress as their basic structure.
Luckily for users, WordPress offers many pricing options depending upon the performance, features, and designs. So, a user can select one that matches their needs, budget and style. You'll have an extensive collection of designs, themes, features, plugins, and extensions that you can utilize wisely to increase your chances of success. Every penny you spend should be well worth it so make sure to do your research!
We here at Innovative Solutions Group specialize in WordPress website development, and do our best to accomodate any budget. Looking for help to get your website started on the right path? Why not request a free quote!