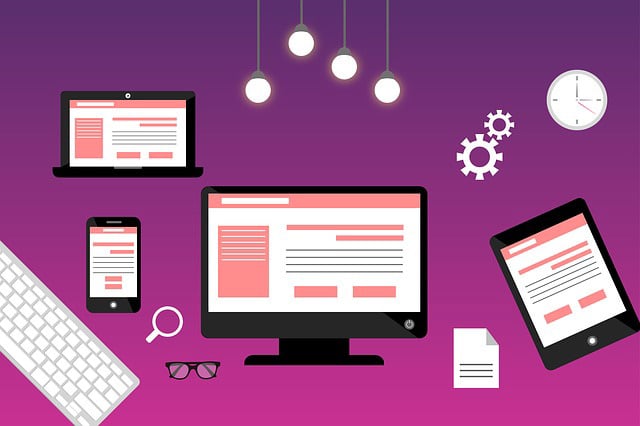 In today's competitive market, a WordPress website is a crucial tool that can help you grow your business brand and attract a loyal audience. However, if you don't hire the right WordPress website development service for your business, you can potentially be at risk of tarnishing your hard-earned reputation and possibly even lose sales.
WordPress is immensely popular because it is seen as a low-cost and easy-to-use solution that small business owners can use to get online quickly.
However, when you're talking about being competitive in this market environment, you will quickly find that your free WordPress website, and whatever free bells and whistles you're able to add it, will only take you so far.
Needless to say, if you want to dramatically increase your chances of success in 2019 and beyond, you need a professional WordPress website development service to add some real muscle to your business.
Check out our ultimate guide to choosing the best WordPress website development service for your business.
The benefits of a professional WordPress website development service
WordPress is used by millions of users and businesses of all sizes around the world to help establish their online presence and grow their business. Believe it or not, WordPress is already more than 15 years old at this point.
Despite its longevity, WordPress has remained the most popular Content Management System (CMS) in the world, by far. In reality, however, most small business owners are just too busy chasing clients and/or lack the technical know-how to keep a website up to date and properly maintained.
This is why hiring a professional WordPress website development company for your business can be one of the best investments you can make especially when you are just starting out.
In addition to freeing up time and resources for your staff, you now have a professional support team that can troubleshoot any potential website problems without interrupting your business.
You need nothing less than a professional website design
Today's online shopper has an attention span of about 8 seconds. If you don't have them engaged with your site content within that time, or the site loads too slow, the chances of them clicking away to another site will increase significantly.
Of course, it doesn't help that today's consumers are constantly being bombarded with online ads and video advertising. Understandably, their ability to focus is all but shot so you only get one chance to make that great first impression to keep them engaged.
While it is true that a beautiful site design is more effective in engaging your visitors than a text-heavy and plain-looking site, the work that goes into a professional website design entails more than just making it look pretty.
Besides a polished, professional and mobile-ready design, your site should have an easy-to-navigate structure that creates a positive user experience for your visitors. In addition, the content should be SEO optimized so that you can be found on local search engine results.
Why you can't live without SEO Optimization
Talking to a busy and worried business owner about a process that takes 6 to 12 months to make their website SEO optimized is a great way to cut a conversation short. This is especially true once you start talking about the importance of choosing a good domain name, creating quality content, setting up your site architecture and a plethora of other details that goes into SEO optimization.
Regardless of how tedious and technical optimizing your site for SEO may sound, the truth is that SEO is no longer just a cool feature to have; it has become one of the main factors that can make or break your online business. But it takes a lot of time, effort and experience to get it right.
SEO makes it easier for people to find you online which, in turn, can boost your website traffic and ultimately increase conversions and sales. As more visitors find your site, it adds credibility to your business brand and the benefits could last for years.
Fortunately, a good WordPress website development service provider will use their technical skills and resources to do the hard lifting for you. While they expertly work behind the scenes on optimizing your site, you can focus on your growing your business and running your internal processes.
Keep your WordPress up-to-date and properly maintained
WordPress is what's known as an open-source program than anyone can use, modify, and share the "updated" code within the WordPress community. This is part of what makes the platform such a dynamic and innovative tool that will continue to evolve in the future.
This also means that users will need to be updating their sites, themes, and plugins on a regular basis. These updates are highly recommended as they ensure that your site runs smoothly and that you have the latest security fixes that will help protect your online business.
For the casual and "sometimes" user, this can present a litany of problems. Over time, older pieces of software lose their compatibility to the newer versions. This can cause some errors on your site and in the worst of circumstances can even break it entirely.
Needless to say, this sends all sorts of wrong signals to your online visitors and can potentially have a significant negative impact to your traffic stream and brand credibility.
It would be a mistake to assume that periodically pressing the update button when it appears will take care of this issue. A good WordPress website development service technician is well-versed with the update process and the methods that can be used to mitigate unexpected website errors.
Professional WordPress website development services offer business owners many other helpful services such as hosting, security and customized website development. Their services provide an efficient and cost-effective solution that helps frees up their time so they can devote their efforts on other areas of their business as needed.
Get in touch with a WordPress website development service agency (like ours) for reliable support and expert solutions that will help you grow your brand and succeed online.