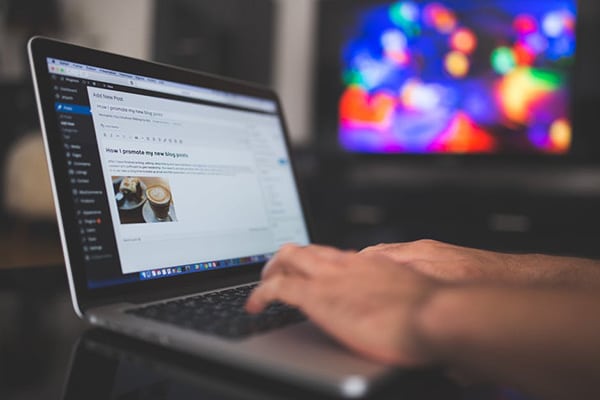 What if your every blog post was leaving money on the table?
For many of us, WordPress is a great way to bring our ideas to life. We try to grow our brands and grow our number of customers.
However, many of us don't use the best WordPress SEO plugins. And that means we're not growing nearly enough!
Wondering what the best WordPress SEO plugin is? Keep reading to discover the answer.
What Are WordPress Plugins?
Maybe you have a wealth of experience using WordPress plugins. However, many people do not. And it's important to establish what these plugins are before diving into how they can help out.
The easiest way to think of plugins is that they are like apps for your WordPress blog. And you can choose from a number of specialized plugins to help with everything from the appearance of your site to, yes, its SEO.
However, not all plugins are created equally, and what works for one site may not always work for another. That leaves another important question: why should you be using an SEO plugin at all?
Why Use a Search Engine Optimization Plugin?
One of the biggest keys to growing your online brand is providing the best possible content. However, the best content won't actually matter if nobody knows it's there.
Standard Search engine optimization practices are all about putting your website on customers' radar. And once enough people are interested in your site, you reach a kind of tipping point where the brand starts growing itself through phenomenon such as word of mouth.
SEO plugins actually do a lot of the search engine optimization legwork for you automatically. This includes simple things like tracking the number of visitors to more complex things like data analytics, SEO readability indices, and much more.
In short: it's definitely worth using an SEO plugin. However, some people hesitate to start using them because they think there will be a very steep learning curve.
What's the Learning Curve Like?
Like we said before, not all WordPress SEO plugins are the same. And each one of the best ones has its own unique benefits and drawbacks (more on this in a minute).
Fortunately, all of these plugins have something they share in common. Specifically, they are easy for just about anyone to use!
It's true that it may take time for you to make the absolute most out of things like analytics tools. And adjusting your content based on SEO plugin feedback may be easier said than done.
But to simply learn the basics of these apps and get started with them is quite easy. In fact, this is why WordPress plugins were created in the first place: to make customizing a website easy for people who do not necessarily have skills in programming, coding, or design.
So, you now know why WordPress SEO plugins are useful and that they have a short learning curve. That leaves the ultimate question: which one is best?
Fortunately, we've got a breakdown of the top three SEO plugins below. Be sure to read it all before you render your decision!
Yoast
We'll be the first to admit that "Yoast" is a pretty weird name. However, it's often the first name you hear in various industries when it comes to a WordPress SEO plugin.
One reason why is that it's so beginner-friendly. While we think all three of these are easily accessible, Yoast offers everything beginners need upfront while tucking more complex tricks behind the "Advanced" tab.
There are also even more options with the "pro" version of Yoast. This includes help with local SEO, which is really critical for getting your business on the map (especially if it's new).
Arguably, the most famous (or perhaps infamous) feature of Yoast is the readability index. Basically, it scans an entire webpage or blog post and makes a series of recommended changes to boost the SEO.
Some people love this granular level of detail, while others end up feeling a bit micromanaged by the website.
The SEO Framework
Among our "top three" SEO choices, it's true that The SEO Framework is a bit of an underdog. However, its reputation has been growing recently, and for some very good reasons!
First, it's nice and simple. From the installation to your first use, everything is smooth. And you have all your possible options available as soon as you start the plugin.
Second, you set your preferences upfront and then it applies them to just about everything. That means that this app functions in the background, making it less "in your face" than plugins like Yoast.
Finally. the Framework SEO recommendations are similarly understated. Ultimately, we found them useful while being a lot less distracting than Yoast.
All in One SEO
"All in One SEO" may sound like a somewhat presumptuous name. However, we're pleased to report that this plugin basically lives up to its own hype.
It shares many of its key features with competition such as Yoast and the SEO Framework. However, we like the ability to instantly toggle certain features on and off. This gives you better control and helps you streamline the whole experience.
The pro version also offers video SEO support. This is important because it looks like video content is only going to grow more popular and important as time goes on.
Now that you know more about our "top three" WordPress SEO plugins, the question is left: which one is actually the best?
Which One Is Best?
Don't kill us, but the real answer is that this is a three-way tie!
Each plugin offers unique features that the others do not. And each has an experience that some users will find favorable and others will not.
Fortunately, nothing keeps you from sample each plugin before deciding which one is best for your own site.
The Best WordPress SEO Plugin: The Bottom Line
Now you know more about how to find the best WordPress SEO plugin. But do you know who can help with other SEO tricks?
Here at Innovative Solutions Group, we help to take your website to the next level. To see how we can help you grow, check out our SEO services today!