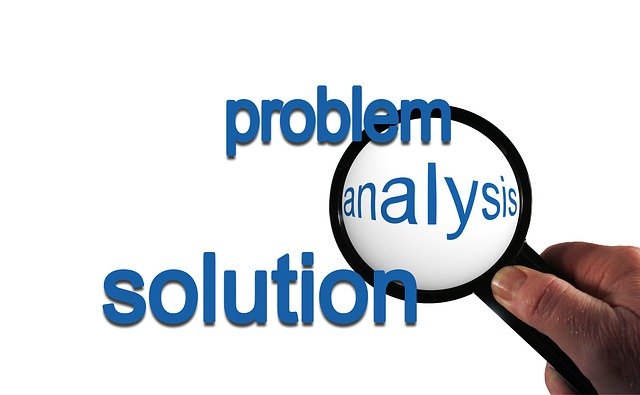 SEO competitor analysis tools are, as the term suggests, tools that help you analyze the competition. It can be purely an SEO analysis, an analysis of a competitor's social media campaign, and even their PPC campaign. The benefit of analyzing competitors is that it gives you some insight into what is working for them to use what works to your advantage.
While we're pretty sure you're all fans of Sun Tzu's 'Art of War,' which talks about understanding your enemy to defeat them, it isn't very different in the digital world. Fortunately, there are numerous tools, which can help you analyze or even spy on the competition. Some of these tools are free; others require a monthly subscription.
In this article, we've listed some of the tools used to analyze the competition. Sure, some of these tools have been around for a while and maybe considered old-fashioned, but we assure you that they are just as effective today as they were a few years back! So, let's jump right into it.
Alexa for Monitoring Traffic
Alexa is free for the most part. You don't need to pay a dime to use it, especially if you want to compare your website's global web traffic to that of the competition. Alexa is one of those tools which has continued to evolve over the years, and while it might have fallen out of fashion for some in the industry, we continue to rely on it.
The Alexa Ranking is a figure that tells you how much traffic a website is potentially getting. You can install the Moz toolbar, which gives you the Alexa ranking for every website you visit. Plus, it helps you spy on the competition's SEO by providing a sort of SEO audit report complete with keywords, backlinks, and traffic stats, amongst some other data.
The downside to using Alexa is that it does not work for newer websites. If you are competing against, let's say, a year-old website or you want to spy on a website that seems to be gaining on you in rankings but which is less than a year old, Alexa isn't going to be much help. It is one of the drawbacks which has unfortunately always existed, and the Alexa team has yet to address it for some reason.
SE Ranking to Track Rankings
Competitor SEO analysis isn't complete without tracking where your competitors are ranking; that's where SE Ranking can help. It helps businesses monitor the competition's search rankings across all search engines and in targeted regions. You can add up to five projects for every website.
SE Ranking provides subscribers with detailed reports of all the main competitors, including data on their average search positions, website visibility, and traffic stats (more like forecasts).
We use SE Ranking to look at the top 10 websites for an industry we're trying to rank. We then track these websites by adding them to the 'Main Competitors' tab, giving us more details.
The downside to using SE Ranking is that you need to pay a fee, and the figures are approximated at best. However, it still gives you a very good idea of where the competition stands for the keywords you want to rank for.
Keep an Eye on Social Media Trends Using InfiniGraph
When InfiniGraph first came out, it was a mess, and we wouldn't have recommended it to anyone. However, since then, InfiniGraph has become one of the most indispensable tools in our box when it comes to monitoring social media trends. The way it works is to combine consumer to brand interactions with real-time targeting to find out what content and brands are popular at the moment.
Using InfiniGraph, you can find the most powerful social media influencers and the type of content that's getting the most interaction. In other words, brands that are running a highly successful social media campaign.
The way we use InfiniGraph is to track the social media trends of our competitors in a niche. It provides us with insights like what type of content did the best and which didn't perform. For instance, we can see if our competitors are getting the most comments and likes when they share an infographic as compared to a video. However, it is essential to keep in mind that InfiniGraph isn't what's regarded as social listening; instead, it ranks social activities based on 'relevance.'
Monitor Backlinks
No SEO Audit is complete without a list of all the backlinks and the value of those links. After all, SEO is still largely about backlinks. However, since not all backlinks are equal, you'll want to know what backlinks are working for your competitors so that you can get those. That's where Monitor Backlinks comes in.
While Monitor Backlinks is a relatively new competitor analysis tool, it has earned a reputation for being pretty easy to use and accurate. You can track all your competitor's backlinks, including all the quality and low-quality ones. The tool shows you which links are of the best quality so that you can focus your link building efforts on them.
Using the report, you should be able to build your own backlinking strategy, mainly comprised of quality links, the same links that are working for your competitors. Furthermore, the tool helps you estimate traffic increases based on current keyword positioning data and your efforts to boost the number of good backlinks.
Using the Monitor Backlinks is simple, add the URL of the competitor you want to analyze. The tool takes a bit of time to pull up all the information; from there, it shows you all the new and old backlinks. You can then analyze and make a list of all the good links and add them to your backlinking strategy.
SpyFu -Spies on the Competition's Keywords
SpyFu is an extremely powerful tool that gives you all the competition's keywords. You get to see the keywords they (the competition) is targeting organically and those they are spending money on by running AdWords campaigns. All you need is to add the competitors' keywords, and it gives you their entire strategy.
SpyFu is an excellent tool for finding new keywords, something you always want to do to get the most traffic possible.
Open Site Explorer
It is a pretty well-known competitor SEO analysis tool from none other than Moz. It helps to monitor your competitor's backlinks. So, not only can you follow their backlinks, but you can also use that to improve your own backlinking strategy. We love the fact that it gives us pages of information like anchor text, authority, linking domains, and the fact that you can compare up to 5 websites against each other.
Moat
Moat is a lesser-known tool, but one that we've been using for a while now. It is a multifunctional tool that's best used if you want to run paid advertising online. Using it, you can find what ads the competition is running. You can view all the places the ads are placed, their size, and all the recently displayed ads. The tool also gives you a step-by-step guide to placing your ads.
We use this tool to enter the names of the competitors we want to spy on. We then go through the report to determine where they (competition) are running their ads and try to replicate their strategy.
iSpionage
We consider this more of a spy tool than a competitor analysis tool. However, iSpionage is very easy to use and gives you insight into what the competition is doing to rank organically. iSpionage is mainly a suite of tools that offers social monitoring, competitive research, and keyword tracking, all in one. However, we have to say that its keyword tracking is probably, its best feature.
We use it to enter competitors to find what keywords they are ranking for organically and for which they are using PPC. Plus, the tool tells us how much they spend while seeing which ad is the most effective. If you're an SEO nerd like us, iSpionage also provides comparison graphs for your number crunch pleasure!
Followerwonk
We all know the role that social media platforms like Twitter play in doing business online. Followerwonk will analyze a Twitter profile and help boost your Twitter marketing strategies for free. The tool offers a lot of information like recent tweets, location, bios, and the authority of its (profile's) followers so that you know how well the competition is doing.
Simply Measured
Finally, we have this lesser-known tool called Simply Measured, which is, in our opinion, one of the best aggregators of raw data. It will help you determine what the competition is doing in terms of branding, conversions, traffic, etc. You can access up to 35 various reports on the competition.
The tool can be used to analyze just about any major social network. It helps you figure out what strategies the competition is using and then work out how best to beat them.
The tool also shows you essential stats like engagement, the number of followers, and how much the data is changing over time.
Conclusion: SEO Competitor Analysis Tools
There you have it; our top 10 picks of the best SEO competitor analysis tools, in our opinion. In all fairness, you might not need all these tools unless you're running an agency. That said, you can choose the ones that suit your needs the best.
Need help with your SEO strategy? Take a look at our affordable SEO services and get in touch with us today. We'd be honored to partner with you!