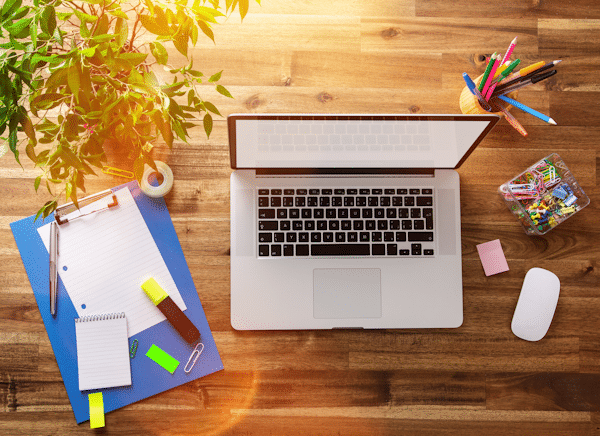 Your rehab facility's company website can be a great marketing tool to attract new customers.
A well-executed interactive website can motivate visitors to connect with your facility. Interactive web design introduces visitors to your brand, your services, and your treatment facility.
Today, many addiction sufferers and their families search for drug and alcohol recovery assistance on the internet.
If your web design isn't user-friendly when they get there, even if you offer the best quality recovery treatment, web visitors might leave before they get the chance to learn about your facility.
They move on to your competitor. To avoid this from happening, create an interactive website.
Here are eight amazing interactive web design tips to wow your online visitors.
1. Make Your Interactive Website Stunning with a Great Photo
A beautiful high-resolution image on your home page, like the one used on Caron Foundation Pennsylvania, makes a great first impression.
Attractive images give your viewers something pleasant to look at rather than using the same old stock images of people in facilities used on many recovery websites.
Do something out of the box to make your treatment facility stand out from your competitors.
After all, the quality of your website reflects your business.
2. Create Navigation Buttons for Easy Access
Any good interactive website should have navigation buttons that are simple to use. While these buttons should have an attractive interactive web design, it's also important that they are easy to navigate and functional. Design them with images that represent your brand and create a tone that you want to convey to website visitors.
Tie the look and feel into the rest of your website to unify the entire site. This will help solidify your brand while your viewers interact with your rehab site's web page content.
Intuitive interactive navigation buttons help people find your content with little effort. This provides a pleasant experience for people researching your facility.
3. Social Media Platforms Help Visitors Circle Back to Your Website
It's no secret that social media helps customers connect to businesses, not just in treatment centers, but in many fields.
There are a variety of interactive social media platforms, including Facebook, Twitter, Instagram, YouTube and more.
Make sure the social media buttons on your website inspire people to want to interact with you. A big mistake is when social media buttons cover important content they could be in the middle of reading.
Your social media pages should be designed to link people to your website to get to know more about your business.
As with your website, make sure your social media pages feature an attractive design and post links back to your website for prospects to learn more.
Use high-quality images, videos, and attention-getting headlines and post testimonials and reviews to make people want to click.
4. Videos Are Great for Sharing
Video links invite interaction. They enable users to engage with content in an easy way. Videos also feature a multi-sensory approach, integrating visual content with sound, making content more memorable.
Ask your satisfied customers to post videos on your website. This peer-to-peer interaction is a good strategy. It offers a more personalized approach.
Make sure to post a link to your website so users can share your videos they like or invite them to post their own.
Create videos that tell stories and have some personality. For the best engagement, make sure your videos have good load quality.
5. Personalize Your Site with Quizzes, Questionnaires, and Polls
Who doesn't enjoy a good interactive quiz? Quizzes and questionnaires can be fun, but they can also be informative and provide education about related topics such as opioid addiction or alcohol detox withdrawal.
Create a questionnaire that people can interact with, and when they're done, provide insightful information related to the topic of the quiz.
Use a call to action to encourage potential customers to connect to your rehab facility to ask questions about their drug or alcohol issues.
People online also enjoy interacting with polls. Post a question users can vote on regarding recovery, perhaps a myth that many people believe.
When they're finished, you can provide an enlightening fact they may not be aware of.
6. Turn Your Publications into Flip Through Magazines
Flip through magazines make reading interactive. If you have a company publication, consider turning it into a digital magazine.
A variety of websites offer this service, but one of the most popular digital publication platforms for magazines is issuu.
7. Use Virtual Chatbots to Answer Questions
Virtual chatbots or assistants use artificial intelligence technology as a way to answer questions and provide information to website users.
They've been around for a while, but with new machine learning technologies, they are becoming more sophisticated and user-friendly.
Make sure they don't annoy customers and pop up too frequently. Sometimes a web visitor wants to just read information on your website and contact you when they're ready. An annoying chatbot will make people want to leave.
8. Crossword Puzzles Make Learning Fun
An interactive crossword puzzle can be educational while providing important information about your business and facts about alcohol and drug addiction, treatment, and recovery or other topics.
Have your web designer create an intuitive puzzle that helps visitors along and lets them know the answers to the puzzle.
Interactive Web Design That Helps Grow Your Rehab Facility
Integrating these eight interactive web design essentials will help you build a website that makes visitors want to engage with your website and get to know more about your rehab facility.
Need hosting or customized WordPress web design services for your rehab website?
Our company offers web design, hosting, customized programming, WordPress websites, and search engine optimization solutions.
Contact us to learn more about how we can help your recovery facility drive traffic to your website and engage customers.