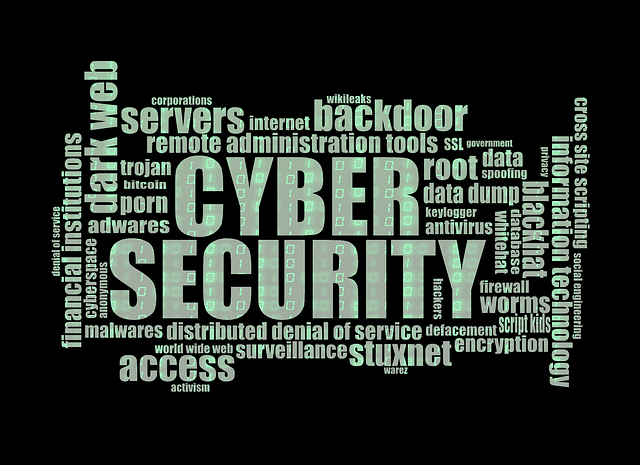 Is your WordPress website safe and secure? If you don't have a security plugin installed, chances are it's not! Read on to find our list of the 8 best WordPress security plugins to keep your website safe in 2020 and beyond.
We are in a time where the internet has disrupted almost everything. It has made it possible to access information, and shop at the click of a button. As a result, individual brands, institutions, companies, and even organizations have developed websites to help them reap the benefits that the internet provides.
If you are a website owner or developer operating on the WordPress website, this article is for you.
At the time of writing this, more than 35% of the active websites are running on WordPress. It has managed to maintain its position as the top CMS for years, for obvious reasons. However, the fact that it hosts the largest number of websites also makes it a great target for malicious attacks. Although it is considered to be the best CMS, it has its vulnerabilities, and hackers know that. They will take the slightest chance to attack your site if you are not careful about how you protect it.
One of the most popular attack cases was in 2017, where Sucuri identified a bug in the REST API that's used on WordPress to manage data. It took the WordPress team an entire week to give a solution to the bug issue, and by that time, over 65,000 websites had been brutally attacked.
You wouldn't want your site to be destroyed to the core by hackers that exploit vulnerabilities on your site's defense, would you? That's why you need to install the best security plugins to beef up your site's security.
However, it is important to point out that having the best security plugin is only a part of ensuring your site's safety. You also have to ensure that everything else that puts your site's security at risk is in check. One way of doing so is to get your hosting services from a reliable hosting company.
Once all other security measures are well taken care of, you can now look into finding the best WordPress security plugins for the site from the list below.
Best WordPress security plugins to use in 2020
Wordfence
Whenever the best WordPress security plugins are being discussed, Wordfence cannot miss on that list. It is one of the biggest and best security plugins, currently used by more than three million WordPress sites.
One of the things that make the Wordfence security a favorite plugin for many people is that it is easy to use, and can offer powerful protection. Another fantastic feature of the Wordfence plugin is that it also allows you to access your site's overall traffic trends and also shows you the number of hack attempts made on your website.
If you opt for the free option, you will still get amazing protection tools against brute force attacks and firewall attacks. However, if you want to get the best of what Wordfence has to offer, you should sign up for the premium version.
Wordfence Includes These Amazing Features
Free powerful version that can be used to protect small sites
Discount price for developers that wish to buy multiple keys
It comes with a full firewall suite; this helps with brute force protection, manual IP blocking, and country blocking.
Site scanner which can detect malware, hacking attempts and spam content which can pose a risk to your site
Offers traffic monitoring for your site
It can monitor other plugins to identify vulnerabilities
MalCare
MalCare security plugin has what it takes to provide maximum security to your WordPress site. It was developed after a careful study of the security requirements of various websites. MalCare works by detecting hidden malware and protects against malware. The good thing is that it finds such malware early enough before being blacklisted by Google. Yes, you hear that right, undetected malware can lead to your site being blacklisted by Google, and you know how bad that can be for SEO.
This plugin is available in two versions; the free version and the pro version. Maximum site protection and cleaning are available with the pro version. It allows the update of themes, WordPress core, and plugins. The pro version also offers site hardening, which restricts unauthorized access to your site and carries out regular backups of your website.
If you are a site manager, you can also utilize their white-labeling option.
Notable features of the MalCare security plugin include:
It offers login protection
White-labelling
Completes site updates
It can generate client reports
Sucuri Security
It comes in a free and paid option. Currently, this plugin has been installed by more than 500 million users across the web. For a simple site, you are good to go with the free option, but for large sites, it is advisable to subscribe to their paid option for the best site audit and cleanup.
It is important to note that you can integrate the Sucuri web application firewall with the security plugin, for enhanced monitoring of your site's health.
Notable features of the Sucuri security plugin
Regular site security auditing
It monitors the integrity of files shared through the site
Remote malware scanning
Site hardening tools
Website firewall
Constant Security Notifications
iThemes Security
For those that have been on the WordPress platform for a long time, this plugin was known as Better WP Security years back. It is a powerful plugin that can offer your site the protection it requires. The iThemes plugin focuses its strength on identifying vulnerabilities in other plugins, which can put the site at risk. It also enables you to create a strong password and looks out for software that's been discontinued by the developer, otherwise known as (obsolete software).
The iThemes security free package is loaded with essential features. However, it is advisable to go for the pro version which gives you access to quick support, a full year of plugin updates, and can be used in two websites. It is important to note that there are more expensive plans which can suit you well if you wish to protect a large number of sites.
For pro users, the plugin enhances strong password creation, blocking of unauthorized access to the site, use of two-factor authentication, and regular site backup. Note that this is only a few of the ways through which you can use the iThemes security plugin to protect your site. In total, the plugin has 30 settings that you can customize to protect your site.
Outstanding features of the iThemes Security plugin:
Detects any file alterations
Can be integrated with the Google reCAPTCHA security
It can detect malicious changes in updated WordPress versions by comparing with the WordPress core files
Brutal force detection
404 detection
BulletProof Security
From the name, it is clear that this security plugin will protect your site from external attacks. The Bulletproof Security plugin offers protection against malicious attempts such as SQL injection, code injection hackings, XSS, and remote file inclusion attempts. It is easy to use and perfect for WordPress amateurs.
This plugin also adds a firewall to your site for protection against unauthorized login attempts. It also backs up data regularly. The Bulletproof pro version comes with some amazing features, like admin dashboard security. This plugin may not have many people using it already, but it can offer robust protection for your site.
Features that come with the Bulletproof plugin
It is a one-click setup plugin
Offers firewall protection
Enhanced login security
It has the ide session logout feature
VaultPress
It is important to point out that this plugin is developed by the same company that's behind the WordPress CMS platform. VaultPress majorly focuses on site backup and security, and it can be found in the paid Jetpack plan. As a result, you will be able to get access to all premium Jetpack features if you choose the VaultPress security plugin.
One amazing feature of the VaultPress security plugin is that backups are carried out on independent servers which ensures that your site speed remains unaffected. This is made possible by creating a backup of your website, and then scanning the backed-up files for any malware. With the top premium plans, VaultPress will fix any security issues automatically.
To ensure maximum site security, you might want to get a separate firewall solution.
Features of the VaultPress plugin
Premium versions can automatically fix any issues on the site
Developed by trusted developers from WordPress
Jetpack
A large number of WordPress users are familiar with Jetpack. This is because it is one of the official WordPress team-developed plugins and also because it has very many features used to run a site. You can use Jetpack to share your content on social media, protect it from spam, and even boost the speed of your website.
You will notice that some of the security tools on WordPress come with Jetpack, which makes it an excellent choice for those people that want to save on costs but still get the best protection for their site.
The free and basic packages offer protection against suspicious logins and brute force attacks. Still, for advanced and more robust security, you should upgrade to a paid version.
Features of the Jetpack security plugin
Small websites can greatly benefit from the security offered in the free version
Paid plans will turn the plugin into a suite; adequate backups, security scans, and spam protection
Managed plugin updates
Site monitoring for things such as downtime
A one-stop plugin- it can be used for email marketing, site optimization, and so many other features.
All in one Security plugin and Firewall
It is very effective in detecting and blocking brute force attacks on websites. The All in one Security and Firewall plugin can also be used to protect your site against other common website attack methods.
Essential features that come with the plugin include:
Login lockdown after several failed login attempts
Site firewall
Forceful user logout
Creates a record of account activity
IP blocking
It can detect file discrepancies which are essential in site repair after a hack
Are plugins enough to offer all the security needed?
Definitely not. You will have to carry out site management regularly to keep your WordPress website safe. If you're interested, we offer WordPress maintenance service at an affordable price.
Some of the things that need to be done include:
Update plugins and themes
Ensure that you always update all the installed plugins, themes, and software. This is essential because most of the updates are done to fix bugs and other vulnerabilities that may have been detected on the versions you had been using. Failure to update will put your site at risk of easy hacking.
Use a secure password
One mistake that can significantly cost you is using a weak password for your admin account. Some of the plugins listed above can help you to come up with strong passwords, but if not, you can come up with a strong password by mixing characters, letters, and numbers in your password.
Use themes and plugins from trusted developers
Note that some of the themes and plugins you come across when browsing the internet are not safe for your site. Some of the themes come with corrupted files that can be used to give unauthorized access to your site. Check for genuine themes, plugins, and software from the WordPress admin panel.
It is essential to backup your website
Regular site backups come in handy when restoring your site after an attack. It ensures that your files are not totally lost in case of an attack.
Conclusion
Websites have become an integral part of our lives today. Every day, crucial data is shared to these websites when we shop, download files, or access online databases. As a website owner, you must ensure that the data collected from site visitors is properly protected. You can achieve this by using one of the best plugins discussed above. Doing so will not only protect your users from data breaches but also give you the peace of mind to run other important operations without having to worry about the security of your site.
All the best with your website in 2020.