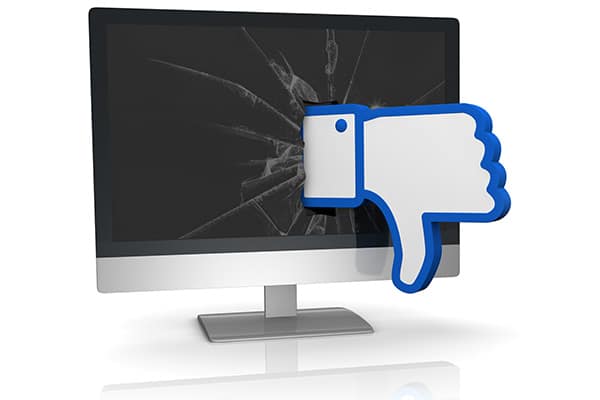 70 new domains are registered every single minute. That means that more than 100,000 new websites are registered online each day.
For business owners, this means there is an ever growing amount of competition. Therefore, they need to do anything they can to stand out from the crowd.
One of the best ways to do this in today's digital world is by having a great website. If you're a web design beginner, it can be tough to know where to start.
That's why we've gathered the six bad website design mistakes that every newbie should avoid.
Check them out below!
1. Issues with Your Fonts
Let's start with fonts. When it comes to web design, you have to remember that the goal of the website is to help people consume information. They come to a website to get more information about a topic or company.
If the font is hard to read, the website isn't fulfilling its purpose. Being able to read the content has to come first.
Many designers pick fonts that are visually striking but impossible to read. This is a no-no. Often times, this happens with cursive or script fonts that can be super hard to read, especially on smaller screens.
Instead, try to pick fonts that are visually pleasing but also simple to read on any size screen.
Also, be careful not to overload your site with too many fonts. This will make your design look cluttered and unprofessional, which will reflect badly on the company.
A good rule of thumb is to stick two or three fonts total throughout the entire site.
Of course, it's okay to use bold and italics. These don't count in the two or three rule. Instead, stick to two or three font families.
2. Using Generic Stock Photos
Whether you're creating a website for your own company or for a client, one thing is true: you don't want to come off as generic. Instead, you want your website to be unique and different from the rest of your competition.
Too many designers make the mistake of using generic stock photography on their websites.
Don't get us wrong, stock photos are a good option.
Many times, you don't have the time or resources to take brand new photography for the website you're working on. In these cases, stock photos can come in handy.
The key, though, is picking ones that aren't overused. This is because when a visitor sees a photo that is used all over the Internet and in other print materials, it sends the wrong message about your client's business.
Try to find stock photos that look natural, unposed, and not cheesy.
Another thing to look for is photos that tell a story that answers your users' questions. Also, make sure the photos match the content on the page.
At the end of the day, if you can take your own photos, great! If not, using stock photos is a good option as long as you pick the right ones.
3. Your Website Runs Slowly
It's simple: today's Internet users will simply leave your site if it takes too long to load. 53 percent of mobile site visits are abandoned if a page takes longer than three seconds to load.
What this means for you as a web designer is that if your pages are slow, you have a problem.
This also matters because Google uses site speed in ranking pages on its search engine result pages (SERPs). Faster pages will rank higher.
One factor Google uses is visual completeness. This is a metric that checks how long it takes for the page to completely load and be 100 percent visible.
4. Another Sign of Bad Website Design: Your Site Isn't Mobile Friendly
Have you ever been on your phone's Internet browser and come across a website that won't fully display or doesn't work on your screen? It's incredibly frustrating.
In fact, having a mobile-friendly site is one of the most important things you can do for your business these days. If it doesn't work on every screen, you will lose traffic and, by extension, lose out on sales.
However, it can be daunting to code your site to fit on every device. Well, the good news is that you can utilize a responsive builder.
Basically, a responsive site will automatically fit any screen. This includes desktops, tablets, and smartphones. No matter the device, your site will look perfect, improving your visitor's experience.
And you as the designer only have to build one site. The rest will be taken care of for you by the responsive builder!
If this is still a little over your head, don't worry! The team of experts at Online Marketing Muscle can help.
5. Complicated Forms
Forms can be hard for new designers to master. You want to gather all the information you need from users, but you don't want them to abandon your forms because they're too long.
Instead, it's best to only ask for the information you really need.
For example, if someone is signing up for your email list, it might be nice to get their company's name when they fill out the form. This is information you could use in the future.
But at the end of the day, all that you really need their name and email. Anything else is just icing on the cake.
So one idea is to make the name and email form required and make the other fields optional.
This way, people won't get frustrated and abandon your form, but can also fill out the whole thing if they want.
You can also A/B test your forms to see which ones perform better. This is always a good idea as well.
When someone comes to your site, you want their journey to be as seamless as possible. One way to make this happen is through clear site navigation.
You don't want people to get lost on your site. So make sure you have a consistent menu bar on every page.
Also, your menu shouldn't be ridiculously long. Instead, utilize sub-menus to keep things organized.
Final Thoughts
Now that you've read through these bad website design mistakes to avoid, it's time to implement what you've learned.
If you have any questions, feel free to contact us. We're happy to help. Need help with website design? Give us a call to discuss your project.