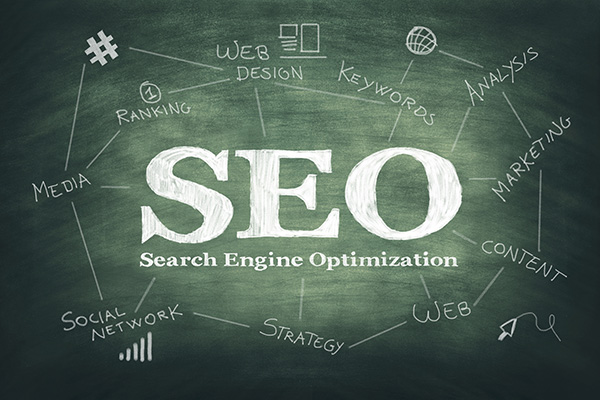 Planning to launch a business online? Whether your business is 100% on the Web or if you have a physical store and want to expand to an online platform, you'll often hear about the importance of SEO. With over 3.5 billion Google searches per day, SEO is now a necessity instead of an option.
But what is Search Engine Optimization (SEO) and how does it work?
If you're not sure how it works or why you need it, don't fret! We've got you covered with this in-depth SEO tutorial that will walk you through the basics.
Let's start this SEO crash course by defining what SEO is.
What is SEO?
Search Engine Optimization is a unique process that aims to increase a website's online visibility.
Say, for example, you sell pink dresses. When customers get on a search engine like Google and type in "pink dresses for sale," multiple sites get listed in order of relevance and popularity. However, most people never look past Page 1 of the Search Engine Results Page (SERP).
If your site lands on SERP page 2 or beyond, there's a significantly lower chance people will find it. People won't know your site even exists. Your site will collect dust due to low traffic.
However, the goal of SEO isn't all about visibility and traffic. It goes beyond that. The real goal is to increase conversions – these can be anything from more sales, subscription sign-ups, membership registrations, and direct contact. Remember: you don't only want people to enter your site but to do something profitable.
Do I Need SEO?
You might ask if you even need SEO. Some people think a small business, especially one with a physical store in town, doesn't need online visibility.
That's never true because local searches alone lead to 50% of mobile customers to a shop in the span of a day. It's easy to see how this quickly expands your consumer-base given how many people own a smartphone these days.
Gone are the days where people read paper magazines, newspaper listings, or phone books to find a local business that offers what they need. When people look for a service or product, they now turn to their phones and the Internet. SEO is the key to grabbing those potential leads.
Local or National SEO?
Now you know why SEO is important: it leads to visibility which leads to more traffic and ultimately to higher profits. But before you can begin formulating a strategy, you need to determine whether you'll focus on local SEO or national SEO.
Local SEO, as the name suggests, refers to focusing your efforts towards a small area. This could be the town or city your business stays in. Your SEO strategy isn't to get online customers from all across the country but those in your region.
This means you're targeting people within driving distance. If someone within a town is looking for a great restaurant, for example, they'll find your establishment listed on Google when they do a quick online inquiry.
National SEO, on the other hand, goes on a much larger scale. You aim for broader audiences and broader keywords. The goal isn't to attract people to a single location but to increase awareness of your brand.
Most companies that focus on national SEO are major corporations. Their products are available everywhere, regardless of where their customers are from. Think about companies like Coca-Cola or Nike and how their websites always pop up first on SERP each time you search for "good soft drinks" or "athletic shoes."
SEO Crash Course: It All Begins With Keyword Research
Where do you even begin with SEO? Do you need multiple social media accounts, tons of blog writers, or share links to directories?
It all starts with keyword research – extensive keyword research, to be exact.
You don't want to focus on keywords people use but aren't related to your goals. What's the point of increasing traffic by using keywords like "cheap movie tickets" if you sell Blu-Ray movie discs and not actual theater tickets? You'll see higher traffic but no profits.
Use tools like Google Keyword Planner, KWFinder, SEMrush, and Ahrefs Keyword Explorer to conduct research. Discover which niche keywords and keyword phrases will work for the kinds of products or services you offer.
You do have to weigh the difference of keywords that garner more traffic and those with lower competition. Hiring professional SEO services can help alleviate the challenge of extensive keyword research.
On-Site SEO
You have a bunch of keywords, what do you do now? Before you start planning to guest blog and post links on Facebook, get back to your website. On-site SEO is the first step.
Make sure your own blog entries utilize the keywords you listed. Look under the hood too and make sure your title tags, meta descriptions, and alt tags all reflect these keywords. Otherwise, Google can't determine what your site is all about.
Also, make it a habit to check how Google crawlers view and explore your site. You can use tools like Browseo or Fetch to achieve this. You may discover some links or pages don't connect and may appear invisible to Google because of your site's on-page SEO or structure.
Link Building
Creating a strong backlink profile is the next major goal when it comes to SEO. You'll want more sites to have links leading to your pages. However, posting a link on Facebook and Twitter isn't enough.
You need backlinks from reputable sources.
Keep in mind that Google penalizes sites that use blackhat techniques to build a link profile. If you spam links on Twitter, directories, or post throwaway blogs on Ezinearticles only to increase backlinks, then you'll get penalized rather quickly.
The best way is to guest post. This means asking popular sites for permission to write a blog and post it on their site. Their audience will read it and click the links to your website.
Another way is to work with influencers. These are celebrities on social media platforms like Instagram, YouTube, and Facebook. They don't have to be actual movie stars, but if they have thousands of followers, it will boost your site if they promote one of your products or services.
Content is King
Always keep in mind that content is king when it comes to SEO. Every major website nowadays has a blog or news section because it gives them an avenue to continuously post new content.
This content will increase internal links, ensure visitors have something new to interact with and guarantee newcomers that there's something new all the time. It creates an avenue for increased interest, customer engagement, and people will find something new to share on social media each time they visit.
This also means you can't post throwaway blog entries. Don't blog for the sake of it. Make sure every post utilizes the right keywords and caters to niche needs of your target audience.
Analytics and Tracking Different Metrics
Finally, make sure you keep track of all your SEO efforts. You'll want to know if your blog posts and social media efforts increase traffic, generate leads, and boost profits. If not, you'll want to see the numbers and determine what you have to overhaul.
In this regard, there are a bunch of tools you can utilize. Google has its own Analytics and Webmaster tools. Other great tools include Moz Pro Tools, SEMrush, the Website Grader from Hubspot, and Check My Links.
For those who use social media to boost SEO, you can also use tools like HootSuite, IFTTT, and Buffer.
Get the Best SEO Help Now!
Understanding the basics of SEO is only the beginning. This SEO crash course is only a summary to help you get started.
Conducting it is a whole new level that requires experience and technical knowledge, as well as training in the different apps such as metric trackers and social media tools.
If it's a little overwhelming or if you want guaranteed results, we're here to help you out. Through our expert SEO services, we can boost visibility and sales targeted at the right audience. Don't hesitate to visit us today for a free website audit!