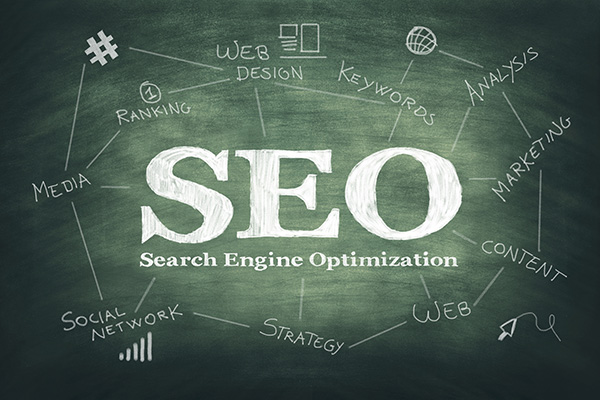 Looking for a simplified SEO crash course? Good new., you've found it. Let's dive in!
Whether you are an online business or a physical store transitioning your business online, SEO is an essential factor for your business growth.
Just imagine controlling over a hundred thousand customers every month without having to do any traditional hardcore marketing?
SEO is the magic that brings your imagination to reality. 
With an effective SEO strategy, you don't have to spend big as you would on traditional handbills and billboards that, in anyways, come with their limitations.
As Google records over 3.5 billion searches daily, SEO has become more of a necessity than an option.
If you have no previous knowledge of SEO, this SEO Crash course got you covered. 
In this SEO crash course, you will learn: 
What is Search Engine Optimization (SEO)?

A Small Business Owner: do I need SEO?

Why do I need SEO?

How to create an effective SEO strategy
Let's start by defining Search Engine Optimization.
What is SEO?
Search Engine Optimization is a term used to refer to the process of increasing a website's online visibility. 
Simply put, you don't expect to set up your website today and rank higher than the billions of existing sites in your niche.  
For instance, if you set up a clothing store website today and you have a blog on types of shirts, you don't expect that content to rank on the first page when there are other authority sites in your niche that may have such kind of contents already published on their sites.
So, you may now ask, "how would my content now appear in search engine?" The answer is search engine optimization (SEO).
Alright, I remember saying, "SEO is the magic that brings your imagination to reality" when it comes to bringing your product or business closer to your customers without much stress. 
The truth is SEO is more of a process than a magical stunt.
Working with our clothing store illustration, say you sell vintage shirts and customer types in "vintage shirts near me" on a search engine like Bing or Google. What follows are the results of several sites (perhaps including yours) sorted in order of relevance and popularity. 
The results span over pages, but most people often do not look past the first page of the Search Engine Results Page (SERP).
In other words, if your website lands on the second page, most people will not see it let alone visit or peruse through your website. Your site will be idle, only passing the time, gathering dust like an abandoned radio.
However, SEO is not strictly about traffic and visibility. The essence is an increase in conversion – leading up to more sales, sign-ups, membership registration, subscription, direct contact, etc. 
So, why you may not rank for a keyword such as "buy vintage shirts", you can rank high for a long-tail keyword such "buy vintage shirts near me".
In other words, you do not want people to visit your site alone; you want them to do something productive with it.
A Small Business Owner: do I need SEO?
Some people who only operate a physical store may think they don't need SEO, especially if it's a small town. 
However, that's not true. Local searches account for 50% of mobile customers to a shop within a day.
And the thing is if you are not keying into it, your competitor may be using it. And before you know what's happening, you'll begin losing customers (and you certainly don't want this).   
Do you realize that it's gradually going out of fashion for people to look up magazines, newspaper listings, or phone books when looking for information or a product or service in a local store?
Virtually everyone uses a smartphone or computer. You don't want to be left behind.
Local SEO or National SEO 
Local SEO refers to a regional focus to folks in your area, could be a town or city. A local SEO strategy does not aim at attracting online customers from every part of the world. Its focus is on those within proximity.
Say someone needs to find a designer clothing store in your area, they can quickly search for that in a search engine like Google, Bing or Yahoo. If your local SEO is on point, your site would be among those that the person would find.
On the other hand, National SEO focuses on a larger audience and broader keywords. The aim is not necessarily to attract people to a specific location but to create greater awareness for your business.
Significant corporations make use of the National SEO strategy. Their customers are everywhere, just like their products. For instance, you would observe how industries like Samsung and Apple will pop up on your SERP for the "best mobile phones".
For more information, here's a complete guide on local SEO vs National SEO
How Do I Do Proper SEO? Here's the SEO crash course You've Been Waiting For.
Now you are wondering: where do I begin? Do I need to hire social media managers, content writers, or submit my site to listings and local business directories? You're in luck! We've simplified and broken the steps down for you. Let's begin!
Step 1: Keyword Research
So, let's address the first question on your mind: Where do I begin with SEO? 
The first thing to do is extensive keyword research.
Why? You do not want to write content that no one will search for. Worse still, you don't want to attract irrelevant traffic to your website.
It would help if you had searcher's intent keywords that are relevant to your website's goal.
In conducting your keyword research, you can use tools like Ahrefs Keyword Explorer, Google Keyword Planner, SEMrush, and KWFinder to discover the keyword niche specific to your product's services.
Factors to consider when selecting a keyword include keyword traffic and competition. 
It would help if you looked for a keyword that garners more traffic and low competition.
If you are just starting out, it's advisable to gun for long-tail keywords that are location specific.
You could save yourself the stress of extensive keyword research by hiring a professional SEO service to handle it for you.
Step 2: On-Site SEO
Now that you have your keywords, what next? Before you set out posting links on Facebook or planning to guest blog, you should work on your On-site SEO.
Make sure you use relevant keywords in your blog entries. The keywords should also be used effectively in your meta descriptions, title tags, and image alt tags. 
If not, search engines, like Google, would find it challenging to determine what your website is all about.
Also, you should often check how Google crawlers view your site and explore it. Fetch and Browseo are useful tools for this. 
Doing this will help you identify pages that do not connect and may appear invisible to search engines.
Step 3: Link Building
After sorting your On-Site SEO, the next step is to create a strong backlink profile. 
Backlinks are links you get from other sites linking back to your pages. 
Merely posting your link on Twitter and Facebook is not enough to create the intended result.
It would be best if you had backlinks from authoritative sources, as these are much more powerful links.
The best way to get backlinks is to guest post on other popular sites in your niche. 
Contact the site administrators and ask for permission to write a post or blog on their sites that allow you to link back to your website.
Another helpful way of getting backlinks is to employ influencers' services – these are somewhat social media celebrities on social media platforms such as Twitter, Instagram, Facebook, and YouTube. 
These folks have thousands of followers, and promoting your product or service once would boost visitors to your site.
While you are at it, it is noteworthy that Google penalizes sites that use blackhat techniques to build a backlink profile. You will get punished quickly for "spammy" links or links from non-trustworthy sources. So, just be careful where you get links from or who you hire to build links for you.
Check out these link building tactics for more ideas.
Step 4: Stellar Content
Do not blog just for the sake of it. Your content has to contain relevant searcher's intent keywords. Else, you are just blogging for fun.
When it comes to SEO, you cannot afford to take content lightly. 
Have you observed that every significant website these days continuously run new content via a blog or news information on their website?
That way, there is an increase in internal links, which consequently provides something new visitors could interact with all the time, thereby, increasing interest and customer engagement.
If you can't be consistent with coming up with excellent content, you can also outsource this part to focus on other SEO strategies.
Step 5: Metric Tracking and Analytics
Having gone through all that work, you do not want to become indifferent of some sort to your efforts. In other words, ensure you keep track of all your SEO efforts. 
It is wise to know if your social media efforts or blog posts generated traffic and increased backlinks or domain authority. 
Otherwise, you would be forced to analyze the numbers and see what you are missing or getting wrong. Then, you can know what to overhaul or fix to produce the result you desire.
To this end, you can use a few tools: Moz Pro Tools, Check My Links, the Website Grader from Hubspot, SEMrush, and Google's Analytics and Webmaster tools. 
If your strategy relies on social media, the following are helpful tools: SEO boosters, tools like Buffer, IFTTT, HootSuite.
Is SEO Overwhelming or Time-consuming? Get Some Help! 
Understanding the basics of SEO is the beginning of the journey, but it's not enough). You must have a significant and consistent ranking strategy.
If you desire to take it to a whole new level, you would require technical knowledge, and of course, experience. You would also need to be trained in using specific software effectively.
I know you want results, but does this SEO crash course seem overwhelming and too time-consuming? Do not despair. You can always hire an expert SEO service to handle your site's visibility and increase both traffic and engagement, leading to positive results. Check out our affordable SEO services page, we'd love to work for you!