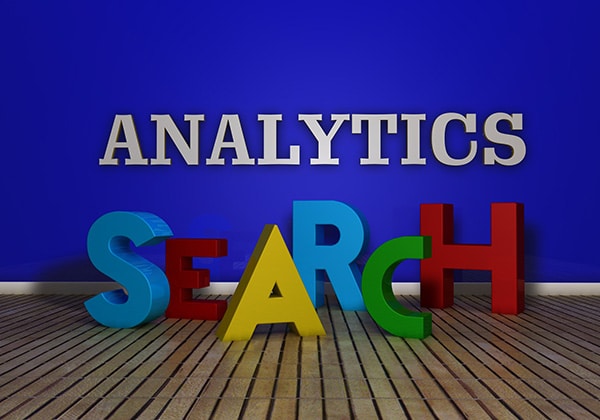 Google Analytics is a powerful and comprehensive tool used by 55% of the top 10 million websites on the internet.
Of those who use analytics software, the number goes up even higher to over 85%.
But for many, using Google Analytics seems like a challenging endeavor that requires extensive knowledge. This often means they create an account but end up just trying to make sense of the general data without picking out crucial specifics.
Once you get past the initial learning curve, however, there is a wealth of information at your disposal to help improve your business.
Welcome to Google Analytics 101–a complete beginners guide designed to take you through the entire process from setting up an account to understanding reports.
Why Google Analytics is Worth Your Time
Imagine you're a business selling bespoke products online.
You promote your products on your Facebook page, Twitter, and other reputable, related sites. But without an analytics tool, you don't know which sites are bringing in the most traffic, who is buying your products, or even which areas are causing issues for customers.
By using Google Analytics, you can drill down into the essential bits of data to discover the answers to all those questions and more. You can even learn about your best-selling demographics and their shopping habits.
This means you can start advertising in very specific places to a very specific audience saving you costs on broad ad placements while still significantly increasing your revenue.
The insights you can learn from data are infinite and are excellent ways to optimize your business to create a fluid, effective sales funnel.
Best of all, Google Analytics is free.
Creating an account is the obvious first step, but there are few key elements you should be aware of.
Setup a Google Analytics Account
Sign Up
Creating an account requires a general Google account. However, avoid using a general one that many people can access. For security reasons, it should be an account only you have permission to use.
This is because Google Analytics lets you assign access to others (which is something we'll cover later) and manage their permissions.
Apply Your Tracking Code to Your Website
After filling in your information, you will then be assigned a tracking code that will be used to collect your website page data. This code will need to be added to every page you wish to track.
If you use WordPress, there are numerous plugins available that will easily do this for you. Other sites provide specific areas for adding the code or ID itself, otherwise, you'll have to add the code in manually using these instructions.
Create Top Priority Goals
In Google Analytics, you can set up goals which track specific user actions to garner tailored sets of data.
This is done by clicking on 'Admin' and then 'Goals' in the View column. You then select 'New Goal' and either choose a premade template or create a custom goal. Fill in the information and provide a final URL that will act as an indicator an action has been performed by a user.
Be careful about how you set this up as it could lead to the wrong data.
For example, let's say a customer lands on your homepage, scrolls to the bottom, and decides to sign up for your newsletter. If your final URL is the homepage then Google Analytics won't be able to track that someone signed up.
Instead, set up the proceeding 'thank you' page as the URL and label it accordingly to make monitoring data easier.
For websites where users follow linear paths such as a checkout process, you can set up a goal funnel which will track every step along the way. This is extremely useful to see where you are losing customers and adjust your website design to help mediate the problem.
Each website can have a total of 20 goals assigned to it so take time to figure out the core success metrics of your business.
It's also important to note that once a goal has been created it cannot be deleted so only proceed when you are certain.
With the essential components of your Google Analytics account set up, the next step is to filter data and establish who else has access to it.
Organize Your Account
Google Analytics has the following hierarchies to let you delegate access and responsibility.
Accounts: This is what you set up initially. Your general Google account can have multiple Analytics accounts set up underneath it.
Properties: This is anything you wish to track data from like a website or an app. Each property has a unique tracking code like the one you were assigned at the start. Just like before, the code will need to be added to the pages of each new property.
Views: A view is where you access reports containing information from your data. Initially, you will have an unfiltered view called "All Website Data" automatically set up.
We recommend leaving this view alone so you always have a raw version with all available data.
You can create multiple views for one property with unique filters for more specific data. For example, you could create a view that tracks data for a subdomain or just consumer purchases.
Note that a view will only start collecting data from the moment it is created and cannot access information from before. Equally, if you delete a view then all the data it has gathered will be deleted permanently as well.
Try making an experimental view with the intention to delete it if anything goes wrong. It's a great way to familiarize yourself with the software while minimizing the risk.
Users: You can add users to any point in the hierarchy depending on what you need them to do. Google Analytics makes it very easy to set permissions so that access to data is controlled at every level.
As soon as you add the tracking code to your pages, Google Analytics will start pooling data. The next step is to make sure you can understand and utilize it effectively.
Google Analytics 101: Understanding Reports
Google Analytics offers different data accessed through a variety of reports. Each type gives you specific information that can serve as useful benchmarks for planning your business' next move.
Real-Time Reports: These give you an immediate glance at your audience's current activity and can be used to drive conversions. For example, if you are seeing a surge in a particular product but low conversions, you could promote a flash sale as an incentive.
This data is an essential resource for companies that need to adapt quickly to market trends.
Audience: This section gives you the opportunity to understand your audience. What is your best demographic? What are their main interests and common behaviors?
Answering these questions can make a huge difference between selling to anyone who will listen and selling to those already listening.
Acquisition: Use these reports to discover where the majority of your users are coming from.
Knowing the websites that drive the most traffic, and those that don't, helps you decide where to best allocate your future ad spending.
Behavior: What do your users do once they land on your site? Which pages capture the most attention and which are responsible for putting people off?
Understanding your user's journey will help you improve your current site and any new web design you do in the future.
Conversions: This exclusively tracks the significant actions of your users. You can use these reports to assess the effectiveness of your website.
What's great about this data is that it may show you areas that only need a small fix that will drastically improve your conversion rates.
Now that you know which reports you would like to look at, the next step is to be able to make sense of the data.
How to Use Google Analytics' Reports
All reports start with an overview depicting the progress of data over time. From there, you'll want to filter the data to get the most relevant information.
The most important advice is that you approach the data with curiosity every time. Ask yourself questions, don't accept the data for how it is, try to look for the deeper meanings behind your user's behavior.
Date Range: Change the date range for insights into key periods such as high traffic or conversions.
You can use this to isolate different moments in the year and see the progress of your sales cycle in more detail.
Compare Data: This is an excellent way to start finding new insights for your business.
How did a guest blog post on one website compare to a post that appeared on another? Is the increase in purchases at 1 am random or does it happen on specific days of the week?
Again, be curious about what the data is telling you.
Narrow Your Search
As you continue to look over the data you'll be given more and more options to refine the parameters. Anything from a user's chosen language to the operating system they were using when they landed on your site can give you clues you can leverage in future.
If you're interested in a particular country, for example, you can select it to see where your users are concentrated geographically. This is essential knowledge especially when it comes to your communications and social media posts.
A southern Californian will likely have different values and interests compared to someone from Northern Maine. This allows you to target your messaging more specifically and create tailored ads for each audience.
Having access to so much data is both a blessing and a curse. It's easy to lose many hours tracking each peak and trough in traffic and trying different views and filters in an attempt to discover a new insight.
This is especially true for small business owners who can't afford enough staff to delegate and spread out the work.
Fortunately, Google Analytics gives you some options to help mediate this.
Optimize Your Time
Once you've familiarized yourself with the software and explored the different reports available, you should naturally find yourself frequently returning to your favorites to check up on.
If this is the case, simply create a shortcut or email update.
The Shortcuts section is in the left-sidebar so once you add a report to it you will instantly be able to return to it whenever you like. Equally, the email option will let you not only send yourself updates but also anyone you feel needs to be kept in the loop as well.
Of course, you may wish to take this even further by saving yourself the hassle of going through all the data yourself.
If that's the case, there are many companies that specialize in Google Analytics data summary and visualization. They compile the data into succinct infographics and reports giving you an easy way to get a quick overview of your business' performance.
Make Each Visit Count
It's important to know that this Google Analytics 101 guide is just the basic information you need to start off on the right foot.
There are many more features available that give you even greater control and more tailored data.
Equally, bear in mind that there are many other factors that contribute to your business' success such as your SEO rankings or brand equity.
Check out our blog for tips on driving more traffic to your site and take a look at our SEO services to see if we can help your business grow.