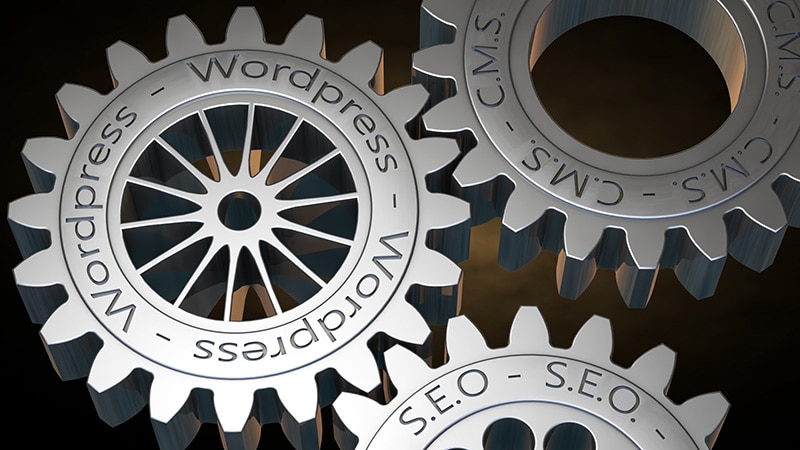 Amazingly, WordPress is running and supporting 37.8 of the Internet.
WordPress is one of the most popular website platforms, and there are so many reasons to start using it.
Need a small business website? WordPress might be the solution you need. Here is why using WordPress might be the right choice for you.
1. Good Starting Place
Having a working website is one of the most important things on your long to-do list, and WordPress makes it easy for you to accomplish that.
If you're not getting your main source of income from your website, WordPress would be a good website to use. WordPress can be free to use, but if you have a little extra money, there are other options that you can pay for to have things such as:
Domain name
More storage room
No ads
More customization freedom
Better support
eCommerce functionality
There are two different packages for WordPress, one is $99 per year and the other is $299 per year.
2. Freedom
If you want a self-hosted version of WordPress, this will cost you nothing. You have so much freedom with this to really make your website the way you want it.
You'll have 36,000 plugins to choose from to customize your site, and you can go into the code and change it to fit your needs (as long as it's within the user guidelines).
3. Not a Lot of Maintenance
Another reason why using WordPress is beneficial is because it won't require a lot of maintenance.
WordPress is fairly easy to use and understand even if you don't have a background in coding. However, with a little knowledge, WordPress becomes a powerful tool.
No matter what platform you use, every website will need a little bit of maintenance and tweaking every now and then. However, with WordPress, you won't have to sit down and figure out which templates or plugins to use; WordPress makes all of that easy for you.
So not only do you not have to do a lot of maintenance, the maintenance that you will have to do won't take you very long.
4. Free Plugins and Themes
There are a bunch of free plugins and themes that come with the free version of WordPress, but they also have other ones that you can pay for as well.
When deciding on a new theme for your website, check to see what year it was released, when the last update was, and if the developer will provide support.
If they aren't giving support anymore and it hasn't been updated in a while, you may not want to use this theme because if you have problems, no one will be able to help you.
When looking through the free plugins, check the rating to see how many people have used it and also when the last update was. If it hasn't been used or updated, you probably shouldn't use it for security reasons.
5. Frequent Updates
As time goes on, your website will become old and outdated, which leaves it vulnerable to security hacks. To avoid this, WordPress offers frequent updates to protect you and your website.
In addition, if you have installed good themes or plugins, that makes your website's defense even that much stronger.
While WordPress is a great platform, you should still back everything up before you run an update, just in case anything malfunctions.
6. Large User Base
As we said before, WordPress makes up a lot of the Internet.
This means that many people are using it, so if you run into a problem, there's a good chance someone else has as well. There are many forums for WordPress troubleshooting to figure out how to fix your problem.
There are also many WordPress blogs and places to find information about new updates, themes, and plugins.
7. SEO Friendly
SEO, which is search engine optimization, is important for building your new website. By optimizing your website, you can make sure that it is search engine friendly which will help make sure that your website shows up in search results.
You want to make sure your website gets onto the first page of Google, because who really searches past the first page?
Thankfully, WordPress is helpful with SEO. There are many plugins that will optimize SEO for you, making it really easy. However, you will still need to do some SEO work, but there are many companies that you can hire to help with that.
8. Mobile Friendly
Many people are now using their smartphones to look up information and search the web, and you want your website to look the same whether it's on a mobile device or a laptop.
You need to make sure that people can use it on your phones, which is also something WordPress easily accommodates for.
Not only will it look better on the screen, but search engines base part of their results on website visitors. If you only have a site that works on a laptop or PC, you may not get many visitors which will affect your business.
9. Easy to Use
At the end of the day, WordPress is just one of the easiest platforms and websites to use.
You don't have to have a lot of coding knowledge to be able to build this website, which is good if you don't have money to hire a coder. There are many tutorials out there to learn how to use this platform.
WordPress is designed to be easy to use and have an understandable and convenient workflow.
Understand Why Using WordPress Will Benefit You
Hopefully, these nine reasons answer your question as to why using WordPress is best for your small business.
This is a great step to building your online presence, but having a nice, clean design will also make sure that you have site visitors.
If you need help designing your website, check out our WordPress web design services.