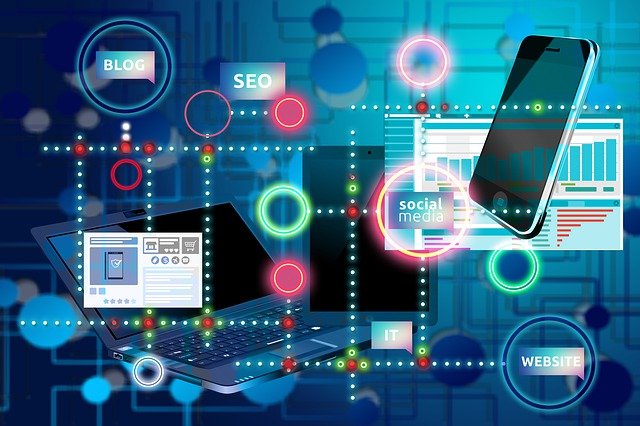 ​
When it comes to SEO for bloggers, things can become a bit hazy. After all, with the latest news, over 4.4 million new blog posts are uploaded daily in 2020.
With that many new posts daily, there's bound to be more bloggers trying to up their SEO game. This article will reveal 19 unique SEO tips to help your blog rank higher in the search engines.
Ready? Let's do this!
One: Content
They say content is king. When you're a blogger, content is most definitely king! The days of crappy articles just won't cut it. Every audience in 2020 has a plethora of options when it comes to who they follow.
With that said, this should only excite you and inspire you to create content you can be proud of. So does the quality of the content help determine the ranks in the SERPS? Yes, it does. The more engaging your content, the higher CTR is. The higher your websites' CTR, the higher you will rank.
Two: Wordcount
Wordcount is one of the easiest methods to ensure your blog posts land higher in Google when blogging. The days of 500-word blog posts are long gone. So if your content is light on words, it's time to up your game. The ideal word count in 2020 comes in at around 1600 characters.
Three: Research
Keyword research is essential to the beginning of every great piece of content. Without an exact keyword in mind, you'll be guessing at possible future traffic expectations once ranking. If this is an area that you don't understand, You must take the time to learn about keyword research.
Yes, we realize there are many keyword research tools available that do this type of stuff for you. But it would be best if you had the basics understood. It allows you to quickly gauge information like competition level, CPC, monthly search volume, and other essential metrics when starting a new SEO campaign.
Four: Keywords in posts
It's not uncommon to see bloggers trying to focus on only one keyword. In doing this, they are generally missing out on a ton of traffic. Remember, in 2020 and moving forward, the average ranking wordcount is at 1600 words.
That is a lot of words only to be ranking for one keyword. It's time to get creative! What else are people searching for that relates to your main keyword?
Pro Tip: Answer people's questions. If they have one question about a subject, it usually leads to another question. Answer as many of those questions as you can in your post, and you'll end up with one post that ranks for multiple keywords. More keywords ranking for one article means you did less work and gained more traffic. Awesome!
Five: Optimize your images
Here is another absolutely 100% free SEO for bloggers pro tip that bloggers tend to miss. Learn how to optimize your images for the search engine. Not only does this allow you to rank higher in the Google SERPS with your article, but you also show up in Google images. Images are another fantastic way for bloggers to bring in more traffic every month.
To do this is quite simple. When you upload new photos to your blog, be sure to add your keywords to the file name. You can also fill out the alternate text field and include your keyword again with a brief description.
Six: Link out to others
Many bloggers tend to misunderstand this one. Linking out to other sites from your blog post helps you rank higher in Google. It shows Google that you are using references, trust another website, and are willing to send your readers there for the best user experience they can have.
Google loves this, and in return, will rank you higher for linking out. Plus, who knows, you never know when you might get a link back from someone!
Seven: Newsletter Subscription
Once you start to generate even a small number of traffic to your blog posts, you will want to create a way for your readers to subscribe to you. It's a massive opportunity for you to build a relationship with your readers, learn to understand your audience better, provide them with updates and fresh content, and promote to them anything you might have that your audience might be wanting.
The reasons to start a newsletter and start collecting emails are endless.
The earlier you start this, the better. Remember, even a small list of loyal subscribers can grow into something substantial monetarily.
Eight: Social media
In this day and age, there are just too many people using social media not to capitalize on some of it. The biggest mistake we see bloggers make is trying to max out on all social media platforms; instead, they end up burning out with the upkeep.
We recommend to figure out where your audience most likely hangs out online. Is your audience most prevalent on one social media platform vs. another? Most often, this is the case. Then go and become great at that one platform! Master one before growing onto another.
Nine: Main keyword paragraph one
You may have heard before to put your main keyword in your first paragraph. There is a lot of truth to this. There have been bloggers time and time again who forget to do this. This is a simple, effective SEO technique that directly shows Google what your information is about. Don't miss this one. It's crucial when it comes to your rankings.
Ten: Analyze Search Results
It's not enough to use a keyword tool to see " green" and think it's a keyword you can rank. It's imperative to analyze the competition currently ranking on page one of Google. One of the first things you want to look for includes word count length.
Do they have lots of images and videos in the post? All of these are things that are playing a significant role in why they are on page one. It's your job to play a detective and see if you can create better content in one form or another.
Eleven: Value
Your blog posts need to bring some form of value to the end-user. This can be through many different ways, including but not limited to text, images, videos, graphs, pdf downloads, the list goes on and on.
Just keep in mind that you can have all the traffic in the world, but if you serve no value to your audience, they will leave.
Twelve: Page Speed
Does it take your blog post a day and a half to load? If it does, this is an issue in Google's eyes. Many factors go into page speed. Some things that might be currently slowing down your site are image sizes, videos, and more. Many great YouTube tutorials go into great depths on how to speed up your website.
Pro Tip: If you are using WordPress, you can use a plugin that will help detect why your site is loading slowly, and there are even plugins available that can help speed up your site.
Thirteen: Write an engaging Blog Post Title
You can rank a blog post with a weak title, but you won't get anyone to click on it once it's ranked. This is why it's crucial to create a title that is engaging to your audience's core. A click-worthy title will generate a high (CTR) Click-through rate. A high CTR will generate higher SERP results.
If you want the added SEO benefits, be sure to add the main keyword in the Title.

Fourteen: Internal Linking
Once you've been blogging for a while, you'll have enough content to start linking between blog posts. Linking between blog posts not only helps your reader explore some of your older posts, but it also allows for some link juice to be spread throughout your site.
In case you've only been linking to your money page. It is important to remember to link to other content as well. The goal here is to give the end-user an ultimate experience.
Internal linking is an excellent method to raise your blog posts in the SERPS and deliver more value to your readers.
Fifteen: Make use of images and videos
When it comes to SEO for bloggers, it's important to remember to add images and videos inside of your blog posts. Not only does this help break up text and make the content easier to absorb, but it shows Google that you are trying to deliver as much value to your readers as possible and makes for a richer experience for all your readers.
Pro Tip: Research the content on page one for the keyword you are trying to rank for, and notice how many images and videos are inside the posts. Know that you will need to add more pictures and more videos to outrank the current competition. Always think about creating content that is better than what is currently showing on page one. This will allow for less SEO work needed to be done to help your rankings.
Sixteen: Add a Meta Description to your post
Often bloggers overlook adding a meta tag description to their blog posts. Some believe that this is irrelevant. However, studies have shown that this can play a part in your SERP rankings.
The meta description is an HTML meta tag that can be added to any page or post. Its purpose is to provide a short caption describing what the content is about. This makes it easier for the Google crawlers to find and crawl your content to rank in the SERPS.
Seventeen: Layout
One thing to remember when it comes to your blog posts is the layout. If you have a long blog post with lots of text. You need to figure out a way to organize your content in a way that's easy for your audience to read.
Nothing will turn off an audience more than an article that is one enormous paragraph without breaking up the content using multiple paragraphs, H1 and H2 headers, etc. Be sure to write your content in easy to digest sections. This will keep readers on your site longer, which in return will increase your rankings in the SERPS.
Categories help you sort your content not only for readers and for yourself but also the search engines. A site that has a suitable category and tag section helps search engines understand what your content is about and how to navigate through your website.
Categories should be used to divide content into essential topics, while tags are discussed in an individual blog post. Many YouTube tutorials can explain the difference between categories and tags and how to use them properly.
Nineteen: Get the featured Snippet
One of the best reasons to target 'Questions' your audience is searching for on Google in your blog posts is with the intent of winning the featured snippet on Google. The featured snippet is a small snippet of your blog content that gets chosen to answer a specific search question.
Often these end up being shortlists or direct questions answered. You should always try and aim to win the snippet. Snippets end up gaining 32% of the CTR on the search results page. This is a huge opportunity to instantly gain a spike in traffic to your blog by working on winning snippets by answering search queries directly and precisely.
Wrap Up: SEO For Bloggers
As you can see, SEO for bloggers has many moving parts. It's vital to remember that you can do things to each blog post that will allow for a boost in the SERPS.
You may have also noticed that none of the tips in this article will require any capital on your end. These are simple but extremely effective on-page SEO techniques that can help any blog post work it's way up the rankings with a little time and patience.
The key takeaways should be about delivering high-quality content consistently to your readers, making fair use of on-page SEO techniques every time a new article is published, and lastly, providing the reader with a high-quality experience. The better the experience for the reader, the higher you will rank in the Google SERPS.
As you can see, SEO for bloggers requires a lot of time and effort. If you'd like a little help from the pros, check out our affordable SEO services and give us a call to get started today. We would be honored to help!