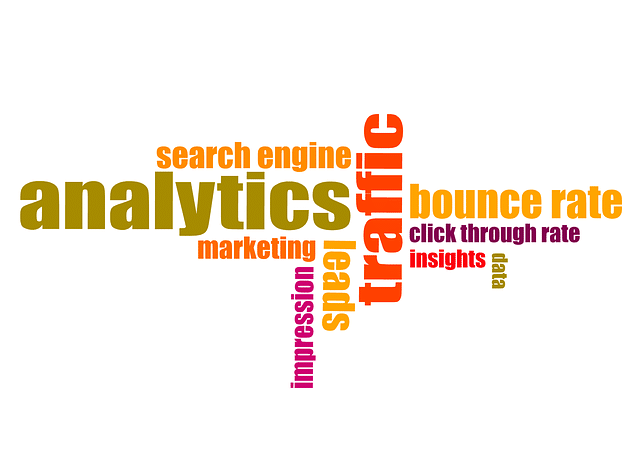 If you're looking to increase your site's ranking position and visibility on Google and other search engines, then it's time you considered SEO competitor analysis as one of your key strategies.
Your competitors can serve as the source of a pool of data from which you can draw valuable insights to improve your SEO strategy… and stand out from the crowd in your niche. In other words, you can beat your strongest competitors at their own game by researching their website SEO performance.  
In this post, you'll learn 7 ways to effectively spy on your competitors and rank top for your most important keywords. You're going to discover how to do website SEO analysis of your top competitors with ease.
What is SEO Competitor Analysis?
This refers to the process of researching your competitors' SEO strategies in order to use the insights you gain to improve your website's organic traffic. Through this process, you can discover your competitors' strengths and weaknesses. And then leverage your discovery to make necessary improvements to boost your site's performance.
Pulling up vital SEO metrics of your competitors lets you understand the entirety of their marketing assets from links to content and keywords.  
Why is it important to research your competitors' ranking strategies?
A comprehensive competitive analysis can help you rank higher, generate more organic traffic and acquire more leads. In addition, it helps you to discover relevant SEO opportunities that you might have otherwise missed.
For example, you can:
 

Discover your competitors' strengths and learn from them

 

Find their weaknesses and capitalize on them

 

Discover better approach to rank higher than your competitors

 

Identify the key SEO tasks to prioritize
Generally, competitive analysis helps you to escape the rat race and start using strategies that are already working in your niche. It saves you months and even years of frustrations over poor website's ranking.
What are the important steps involved in the process?
There are several ways to carry out competitive SEO analysis. In this post, we're going to cover 7 simple ways to have a full grasp of what your competitors are doing well that you can learn from and even improve on.
Ready? Let's get started.
 1. Identify your competitors
The first step you want to start with in your SEO competitor analysis is identifying who your actual competitors are. Your competitors in this regard are not necessarily people who're into the same business like you. Here, you want to focus on websites that are competing for your desired keywords.
For example, let's say you offer "home cleaning services." In this case, you'd be keen on securing a top spot for keywords like "home cleaning services + (maybe in your town or city)." So, we can have, for instance, "home cleaning services in Dallas." Your competitors would then be businesses that're ranking for the same keyword – not necessarily the real rivals you know. Those ones may not even own a website.
To find your top SEO competitors, you can head on to Google and search for the keywords your potential customers are likely going to use when searching for your type of business. This allows you to see those that are ranking top 10 on the SERP (search engine result page). You may have to repeat this process a number of times for different keywords that are relevant to your business.
Needless to say that there are some limitations associated with this approach. The method is based on intuition rather than on data. Relying on intuition about the keywords potential customers are searching for could be counterproductive. You can use one or a combination of two or more competitive analysis tools to get an accurate insight on what people are searching for and the websites ranking high for it. The most commonly used keywords are the ones with high search volume.
Once you're clear on who your real competitors actually are, you can enter the top five on a spreadsheet. This is where you're going to enter all the data you get throughout the process of your research.
2. Analyze competitors' SEO performance
The fact that your competitors are occupying higher ranking positions should tell you one thing: they're doing something better than you are. So, now, you want to figure out exactly what makes them stand out.
You want to uncover the metrics that give them competitive advantage over you. To do that, you're going to analyze certain relevant statistics and SEO metrics. They include:
 

Number of pages indexed for each site

 

Number of referring domains

 

Estimated organic searches

 

Estimated number of keyword ranking, and so on.
The number of pages a site has says a lot about its size. You can check for the number of pages each of your identified competitors using Google. To do that, head over to Google and type in "site:domain.com." Replace the "domain.com" with whatever site you intend to analyze. You can repeat the same process for each site. From the results, you can determine where you're standing among your competitors.
Meanwhile, determining competitors' referring domains, organic searches and keyword ranking cannot be easily determined manually. Ahrefs Batch Analysis Tool, for example, can help you analyze the online landscape of your competitors at once.
Add whatever results you get to your spreadsheet. Enter every result you get at each level of your analysis to Excel.
3. Check for the volume of backlinks to your competitors
Backlinks are external links coming from other sites. Google recognizes backlink as an important organic ranking factor. For example, when one site links to another, it means they are passing trust and authority to that site. When a particular site receives lots of high-quality backlinks overtime, Google increases the site's visibility and position in the SERPs.
By studying the backlink growth of your competitors, you want to find out how many sites are linking to them. Knowing the frequency, quality and quantity of backlinks your competitors receive can inform an improved strategy in your own link building efforts.
Also, backlink research allows you to know where your competitors are getting their links. You may want to focus on sources that are common to all your competitors. These are the sources you would want to target. 
There are two types of backlinks:
 

Nofollow link

: This type of link doesn't necessarily pass any value but they are important to have a diversified link profile.  The Nofollow backlink takes the structure: <a href=

https://yoursite.com

" rel="nofollow">.

 

Dofollow link

: This signposts high-quality links coming from authoritative sites. You can have a respected and well-known site linking to your site. This type of link boosts the relevance of your site and helps you rank higher. The structure is: <a href=

https://yoursite.com

">
However not every dofollow link is beneficial to your site. Google can penalize or even de-index your site if the dofollow links come from link farms or shady websites.
To do a competitive backlink analysis, you can use tools like SEMrush's Backlinks Analytics, Ahrefs, etc. You can determine if your competitor's links are of high quality, based on the volume of the links in relation to the number of referring domains. 
Once you know the link building strategy of your competitors, you can see how they compare with yours. This would help you to understand where you're currently standing. You can use Google Search Console to find all your backlinks.
You can use a specialized backlink monitoring tool like SEMrush's Backlink Audit. This software gives you a comprehensive overview of your link building growth over time. Importantly, it can help you detect toxic links  before you're penalized by Google.
Here are a few simple ways to increase your dofollow links:
Create valuable and relevant content

that solves specific problems. For example, "how to posts" with infographics or video can drive more backlinks to your site

Build relationships with industry influencers and authorities in your niche. Tell them about a blog post or guide on your site that they may want to link to.

Write guest posts on authority sites
4. Track Traffic inflow to competitors' sites by country
Now that you've discovered the link building strategy of your competitors and the sources of those backlinks. What you are looking at right now is significantly different. You want to identify the countries where your SEO competitors are generating most traffic. Why is this important? By tracking traffic breakdown by country, you're able to discover where opportunities lie.
To effectively get this done, you need a competitive analysis tool like Ahrefs or any other one you prefer. Ahrefs shows you the countries that you need to start targeting. For example, if the result of your results reveals that your competitors get most of their traffic from the U.S. then, you can begin to start creating content that's relevant to the American market.
This kind of analysis can even reveal much richer metrics. For example, you might want to consider creating a bi or multi-lingua website if your rivals are getting a considerable amount of search traffic from non-English speaking countries.
Meanwhile, it's needless to say that you shouldn't focus only on search traffic. It's important to consider the traffic value. Traffic value is the amount you would have spent if you were paying for the traffic via Google Adwords. You can arrive at the traffic value by multiplying the total number of traffic by the cost-per-click (CPC) equivalent in paid advertising.
5. Spy on your competitors' organic keywords
You want to carry out an in-depth SEO keyword analysis of your competitors' websites. You can track keywords and pull a wide-range of relevant information from your competitors' products to their best performing content.
This form of analysis is based on existing competitor performance to find out their keywords with high search volume. The idea is to identify valuable keywords that your competitors are currently ranking highly for but which you are not. With such immense available data, you can easily bridge the gap that exists between you and your top competitors.
You can plug competitors' websites into your database. And check real time data on the keywords are driving most organic traffic, as well as the ones they're paying to rank for. Interestingly, Google has useful tools like Google Keyword Planner that enables you to spy on competitive keywords based on the existing content and pages on their websites.
This tool is very useful but it won't capture the vast array of data you need to make an informed decision. For example, Google Keyword Planner has since removed the ability to see the exact keywords generating traffic (both free and paid) for your competitors including their search volumes.
Due to this limitation, it's recommended to use a tool that allows you to have a comprehensive view of your competitor's SEO keyword strategy. Some of the tools on the market can help you run the organic keyword report for each domain. That way, you can gain insights on important keywords you can rank for, their search volumes, click-through-rates (CTR), ranking history, backlinks and so on. You can also see the keywords with high keyword difficulty and implement an effective strategy to beat the odds.  
6. Spy on your Competitors' Content Strategy
Content drives traffic. If you want to beat your competitors at their own game, then you have to study the content gap that exists between your site and theirs. What kind of content are they creating that you are not? Proper understanding of the content strategy of the top performing websites in your niche can be a great eye opener to take your business to the next level online.
How do you spot their top content?
Top content can be determined by the value the searchers and other sites pass on it. You can discover this by looking at which content earned most links over a defined period of time. Backlinks (external links) are important indexes to measure the relevance or otherwise of a piece of content.
You also want to know the relevant keywords that are common across the top sites. Check for their search volumes, keyword difficulty, long-tail keywords, and so on. Long-tail keywords allow Google to understand the intent behind every search. This analysis helps you determine the keywords top content is ranking for. And the volume of traffic they generate.
Based on your results, you can find your competitors' most popular content. Knowing the content topics can help you review your content strategy. And improve on the existing content on your competitor's site. For example, you can include deeper expert views, include infographic and support your own content with adequate data that are valuable to your readers.
After creating your own content, you can then target those referring domains that passed on loads of links to your competitors.
So, how do you go about researching your competitors' content strategy?
Checking for the content gap manually can be really daunting. So, it's not recommended to do that without a customized tool designed for that purpose. You can achieve some cool results with Ahrefs Content Gap Tool and Moz's Link Explorer. You can however decide to use any tool that you're comfortable with. The important thing is to discover the killer content of your rivals and replicate what's working for them. And even make it much better.
7. Find Your Competitors' PPC keywords
What you want to do is take a deep look into your competitors' paid search efforts. Most times, businesses combine both SEO and PPC (Pay-per-Click) to have a strong foothold online. PPC is usually used as an alternative method to gain visibility for certain keywords a business is finding difficult to rank for organically. So, you want to find out the PPC keywords your rivals are investing in.
Why should you bother to even spy on their paid keywords?
PPC keywords can help reveal highly profitable keywords. So, what you want to do is see how you can possibly integrate these keywords into your SEO strategy. But before you do that, you should carefully find out the conversion rate for each of these key terms. That would help you identify which ones to pay more attention to.
Similarly, you should learn from your competitor's paid ads. Paying attention to their marketing copy can inform a more creative way to create your title tags and description to boost conversion rate.
You can find competitors' PPC keywords PPC keywords by using PPC keywords report in Ahrefs Site Explorer.
Top 10 Competitor Analysis Tools
SEO competitor analysis tools are, as the term suggests, tools that help you analyze the competition. It can be purely an SEO analysis, an analysis of a competitor's social media campaign, and even their PPC campaign. The benefit of analyzing competitors is that it gives you some insight into what is working for them to use what works to your advantage.
While we're pretty sure you're all fans of Sun Tzu's 'Art of War,' which talks about understanding your enemy to defeat them, it isn't very different in the digital world. Fortunately, there are numerous tools, which can help you analyze or even spy on the competition. Some of these tools are free; others require a monthly subscription.
In this article, we've listed some of the tools used to analyze the competition. Sure, some of these tools have been around for a while and maybe considered old-fashioned, but we assure you that they are just as effective today as they were a few years back! So, let's jump right into it.
Alexa for Monitoring Traffic
Alexa is free for the most part. You don't need to pay a dime to use it, especially if you want to compare your website's global web traffic to that of the competition. Alexa is one of those tools which has continued to evolve over the years, and while it might have fallen out of fashion for some in the industry, we continue to rely on it.
The Alexa Ranking is a figure that tells you how much traffic a website is potentially getting. You can install the Moz toolbar, which gives you the Alexa ranking for every website you visit. Plus, it helps you spy on the competition's SEO by providing a sort of SEO audit report complete with keywords, backlinks, and traffic stats, amongst some other data.
The downside to using Alexa is that it does not work for newer websites. If you are competing against, let's say, a year-old website or you want to spy on a website that seems to be gaining on you in rankings but which is less than a year old, Alexa isn't going to be much help. It is one of the drawbacks which has unfortunately always existed, and the Alexa team has yet to address it for some reason.
SE Ranking to Track Rankings
Competitor SEO analysis isn't complete without tracking where your competitors are ranking; that's where SE Ranking can help. It helps businesses monitor the competition's search rankings across all search engines and in targeted regions. You can add up to five projects for every website.
SE Ranking provides subscribers with detailed reports of all the main competitors, including data on their average search positions, website visibility, and traffic stats (more like forecasts).
We use SE Ranking to look at the top 10 websites for an industry we're trying to rank. We then track these websites by adding them to the 'Main Competitors' tab, giving us more details.
The downside to using SE Ranking is that you need to pay a fee, and the figures are approximated at best. However, it still gives you a very good idea of where the competition stands for the keywords you want to rank for.
Keep an Eye on Social Media Trends Using InfiniGraph
When InfiniGraph first came out, it was a mess, and we wouldn't have recommended it to anyone. However, since then, InfiniGraph has become one of the most indispensable tools in our box when it comes to monitoring social media trends. The way it works is to combine consumer to brand interactions with real-time targeting to find out what content and brands are popular at the moment.
Using InfiniGraph, you can find the most powerful social media influencers and the type of content that's getting the most interaction. In other words, brands that are running a highly successful social media campaign.
The way we use InfiniGraph is to track the social media trends of our competitors in a niche. It provides us with insights like what type of content did the best and which didn't perform. For instance, we can see if our competitors are getting the most comments and likes when they share an infographic as compared to a video. However, it is essential to keep in mind that InfiniGraph isn't what's regarded as social listening; instead, it ranks social activities based on 'relevance.'
Monitor Backlinks
No SEO Audit is complete without a list of all the backlinks and the value of those links. After all, SEO is still largely about backlinks. However, since not all backlinks are equal, you'll want to know what backlinks are working for your competitors so that you can get those. That's where Monitor Backlinks comes in.
While Monitor Backlinks is a relatively new competitor analysis tool, it has earned a reputation for being pretty easy to use and accurate. You can track all your competitor's backlinks, including all the quality and low-quality ones. The tool shows you which links are of the best quality so that you can focus your link building efforts on them.
Using the report, you should be able to build your own backlinking strategy, mainly comprised of quality links, the same links that are working for your competitors. Furthermore, the tool helps you estimate traffic increases based on current keyword positioning data and your efforts to boost the number of good backlinks.
Using the Monitor Backlinks is simple, add the URL of the competitor you want to analyze. The tool takes a bit of time to pull up all the information; from there, it shows you all the new and old backlinks. You can then analyze and make a list of all the good links and add them to your backlinking strategy.
SpyFu -Spies on the Competition's Keywords
SpyFu is an extremely powerful tool that gives you all the competition's keywords. You get to see the keywords they (the competition) is targeting organically and those they are spending money on by running AdWords campaigns. All you need is to add the competitors' keywords, and it gives you their entire strategy.
SpyFu is an excellent tool for finding new keywords, something you always want to do to get the most traffic possible.
Open Site Explorer
It is a pretty well-known competitor SEO analysis tool from none other than Moz. It helps to monitor your competitor's backlinks. So, not only can you follow their backlinks, but you can also use that to improve your own backlinking strategy. We love the fact that it gives us pages of information like anchor text, authority, linking domains, and the fact that you can compare up to 5 websites against each other.
Moat
Moat is a lesser-known tool, but one that we've been using for a while now. It is a multifunctional tool that's best used if you want to run paid advertising online. Using it, you can find what ads the competition is running. You can view all the places the ads are placed, their size, and all the recently displayed ads. The tool also gives you a step-by-step guide to placing your ads.
We use this tool to enter the names of the competitors we want to spy on. We then go through the report to determine where they (competition) are running their ads and try to replicate their strategy.
iSpionage
We consider this more of a spy tool than a competitor analysis tool. However, iSpionage is very easy to use and gives you insight into what the competition is doing to rank organically. iSpionage is mainly a suite of tools that offers social monitoring, competitive research, and keyword tracking, all in one. However, we have to say that its keyword tracking is probably, its best feature.
We use it to enter competitors to find what keywords they are ranking for organically and for which they are using PPC. Plus, the tool tells us how much they spend while seeing which ad is the most effective. If you're an SEO nerd like us, iSpionage also provides comparison graphs for your number crunch pleasure!
Followerwonk
We all know the role that social media platforms like Twitter play in doing business online. Followerwonk will analyze a Twitter profile and help boost your Twitter marketing strategies for free. The tool offers a lot of information like recent tweets, location, bios, and the authority of its (profile's) followers so that you know how well the competition is doing.
Simply Measured
Finally, we have this lesser-known tool called Simply Measured, which is, in our opinion, one of the best aggregators of raw data. It will help you determine what the competition is doing in terms of branding, conversions, traffic, etc. You can access up to 35 various reports on the competition.
The tool can be used to analyze just about any major social network. It helps you figure out what strategies the competition is using and then work out how best to beat them.
The tool also shows you essential stats like engagement, the number of followers, and how much the data is changing over time.
There you have it; our top 10 picks of the best SEO competitor analysis tools, in our opinion. In all fairness, you might not need all these tools unless you're running an agency. That said, you can choose the ones that suit your needs the best.
Conclusion
Following through each of the steps discussed can help you make well-informed and data-driven decisions that will ultimately improve your SEO strategy, and ultimately improve your overall organic search visibility and position.
Need help with your SEO? Give us a call and ask about our affordable SEO services, we'd love to partner with you!