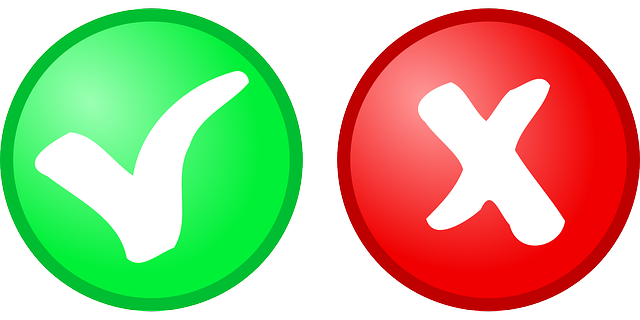 If you're like most small business owners, you believe that driving more traffic to your website will increase your sales. While there is some validity to that line of thought, it is only half the battle. You see, not every customer who visits your website will make a purchase or join your mailing list. These actions are referred to as conversions.
Businesses can achieve long-term, sustainable growth by getting more out of existing traffic and leads (rather than bringing in wholly new traffic). Conversion rate optimization (CRO) can help with this. In this guide, you'll discover the value of CRO, why your business should focus on increasing it, and how to get started.
Unlike most agencies, we don't try to make quick money by delivering gimmicky best practices and big hacks. Instead, we get right to the point. Our conversion rate optimization (CRO) tips are designed to help you better understand your visitors, users, and customers so you can provide them with exactly what they want.
What Is Meant by Conversion Rate Optimization (CRO)?
The percentage of website visitors who complete the desired action is referred to as the conversion rate. This can range from filling out a web form to signing up for a service or clicking to buy your product.
A strong conversion rate implies that your website is well-designed, appropriately formatted, and appealing to your target audience. A low conversion rate, on the other hand, could indicate problems with your website's performance and/or design. 
Low conversion rates can be caused by a variety of factors. Slow website load times, broken web forms, and poor copy that fails to convey the value of the offer are just a few examples.
What would be considered a good conversion rate?
Tracking your performance, like most things in digital marketing, does not have a one-size-fits-all solution. What works for one business in their niche may not work for another in a different niche, or even within the same niche.
A "good" conversion rate is determined by a variety of criteria, including your industry, niche, goals, traffic channel, and demographics of your target audience. The reality is that conversion rates can vary greatly. A good conversion rate is typically between 2 and 5 percent. Most agencies would consider this to be average for a website. 
If your website falls below this range, it may be time to consider working with a professional digital marketing services agency.  They can devote time and resources to increasing your conversions while you concentrate on providing more value to your target audience.
For those of you who prefer to communicate mathematically, here is how conversion rates are calculated. It tells you what percentage of your website's visitors convert. 
Conversion rate = (Total Transactions / Total Site Visits) x 100 
Let's say your website had 150,000 visitors in the previous month. 4,000 of the visitors made a purchase. Your conversion rate is approximately 2.67 percent.
Websites that excel at conversion optimization can achieve conversion rates as high as 10-11 percent. Needless to say, these are remarkable numbers that only a few websites can match. 
So what does it mean if you're already inside the usual 4-5 percent range? It means there's still an opportunity for improvement in terms of attracting new consumers and increasing your bottom line. Again, working with a professional agency is your best bet to achieving above-average conversion rate results.
How CRO Can Improve Your Website SEO
The goal of SEO strategies is to increase visitors to your website. CRO, on the other hand, aims to convert those visitors by convincing them to take specific actions on your site. Signing up for your newsletter, completing a contact form, or purchasing a product are examples of these actions. 
As a result, CRO is critical for driving conversions from the SEO traffic you bring in. Here are some of the most important advantages that effective CRO techniques may provide to your SEO:
Better customer insights: CRO is an excellent way to gain a better understanding of your target audience and determine which language or messaging best meets their needs.

CRO's primary goal is to find the right customers for your business. After all, acquiring more people won't help you if they aren't interested in what you have to offer.

Improved ROI: Being able to increase your conversion rate means that you're making the most out of the resources you already have. Learning how to get the most out of your acquisition efforts increases your chances of increasing conversions without even bringing in more traffic.
Improved Scalability: Your audience size may not be able to grow in tandem with your company's growth. CRO, on the other hand, allows your company to scale effectively without running out of resources or potential clients.

You'll be able to expand your business without worrying about running out of consumers if you convert visitors into buyers.

A Better Customer Experience: A well-designed business website should make visitors feel confident and sophisticated. This is critical for keeping them on your website for a longer period and keeping them coming back for more.

Focus on taking what is working and expanding on it to improve your customer experience. Users who feel empowered by your site are more likely to interact with it regularly, and some may even become brand ambassadors.

Improve Trustworthiness: If you want your users to feel at ease when sharing personal and purchasing information, such as credit cards and email addresses, you must ensure that your website exudes trustworthiness.

Think of your website as your main digital salesperson.  Your website, like an internal sales team, must be professional, courteous, and prepared to answer all of your customers' questions.
Where Should a CRO Strategy Be Implemented?
Conversions on your professional business website can be improved in a variety of ways. Your homepage, pricing page, landing page, and blog are some of the best locations to concentrate your efforts. These areas are a must if you want to maximize the potential of turning website visitors into paying clients!
Let's take a look at some of the key areas where conversion rate optimization has the most potential:
Your Homepage: The homepage of your website should be the focal point of your CRO strategy. This page is important not only for generating a strong first impression on your audience, but also allows you to retain visitors and guide them deeper into your website.

Emphasize links to your product information and include a free signup button to keep your visitors on your website for longer. Chatbots are quickly becoming a must-have tool that allows users to ask inquiries at any time during their browsing session.

Your Price Page: In most cases, the pricing page is the make-or-break element of the website. There are numerous approaches to adopting a successful CRO strategy to aid in the conversion of visitors to paying clients on your price page.

You can change the pricing intervals from price-per-year to price-per-month, for example (or vice-versa). You may also list the product features that come with each price point. Of course, you'll want to provide a phone number or a simple pop-up form for visitors to call for a pricing quote.

Your Blog: Your blog page (which you're currently on) provides a fantastic opportunity to boost your website's conversions. The blog is the medium via which businesses can deliver valuable content to their audience and establish themselves as experts in their field. In addition, using CRO to convert readers into leads is critical for your blog.

Adding Calls-To-Action (CTA) throughout an article is a key component of a successful CRO plan for a blog. By requesting an email address in exchange for an ebook or industry report, you can persuade readers to learn more about a topic.

Optimize Your Landing Pages: Landing pages are designed to persuade users to take a specific action. They have the greatest average conversion rate of all signup forms, according to studies.

For example, a video from last year's event can be put on an event landing page to entice visitors to sign up this year. A landing page can be optimized with preview content from a free resource to entice people to download it.
With these tried-and-true CRO tips in mind, it's time to determine when your business is ready to begin the process.
Start your CRO Implementation Plan Today
To maximize conversion rates, first decide where to optimize, what to optimize for, and who to optimize for. The cornerstone of successful CRO strategies is this data. Without this crucial data, you'll be making decisions based solely on your gut instincts. 
Of course, relying solely on gut instincts rather than data-driven conclusions can be a recipe for disaster.
When it comes to CRO, there are a variety of best practices to choose from. You must, however, establish what your clients respond to and what produces results for your specific business.
Needless to say, this isn't always a straightforward procedure. This is why we recommend partnering with a reputable digital marketing agency with the expertise and resources to manage your conversion rate optimization needs. Get in touch with your local agency today.