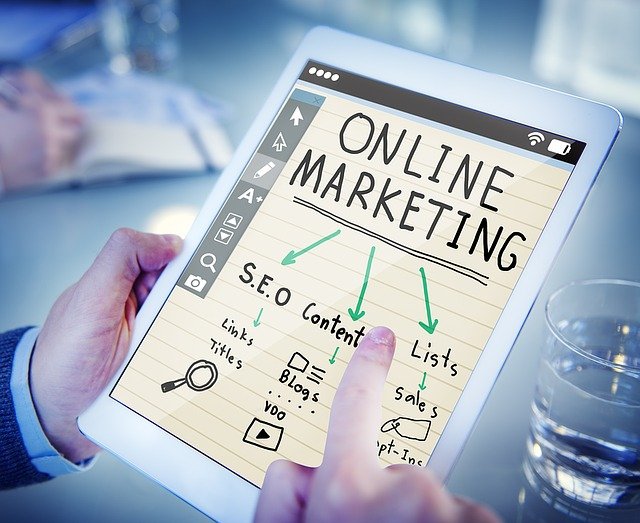 Search engines and websites have always worked hand in hand.
It stands to reason that SEO (search engine optimization) is one of the most powerful tools for building your small business.
SEO is not a particularly complicated concept, but implementing it effectively and achieving great results for your business can be tricky.
The trick is to develop a comprehensive and concise SEO strategy that will allow you to grow your reputation and index yourself favorably on the world wide web.
Here are our top picks for SEO strategies for small businesses:
Choose a Sensible Business Name
If you want to capitalize on the SEO keywords that people usually search for online when looking for a specific business, you need to be descriptive with your business name.
Pun-filled names may be amusing at face value, but people looking for specific enterprises, services, or products won't find them easily.
Simple names like 'Apple' have become internationally recognized brands, so there's no need to get too complex with your naming strategy.
Your online business's name should strike a balance between creativity and search engine friendliness, which is exactly what conglomerates like Apple did in their earlier years.
Establish Your Primary SEO Keywords
Few entrepreneurs will start up a business without conducting market research. You will probably already know all about the demand for your products and services, the customer base you aim to target, and what they expect from your company.
Your website copy needs to reflect this knowledge. Your site needs to address your target market's questions and problems, but you also want to use the right keywords to attract your target customers to your website to start with.
It's virtually impossible to get your site to the front page of Google using single-word keywords like 'freelance', 'IT' or 'attorney', especially if you've only launched your small business recently. 'Freelance IT consultant Manhattan' would be a much more effective keyword.
You need to find long-tail keywords to target with your website if you want to secure success for your business. This will take some time. But it's important to gain an understanding of SEO search volumes before you exert too much effort on finding the perfect keywords.
Here's an example: if you're a freelance IT consultant, you might feel like targeting the keyword 'freelance IT consultant Manhattan' would be the obvious route to take. However, you may actually find out that there are thousands more monthly searches for 'Manhattan based freelance IT consultant'.
Many businesses would choose to target both SEO keyword phrases with variations in word order and pluralization. You can use tools like Mangools to research keyword search volumes and get keyword difficulty metrics and SERP analysis.
Verify Your Business's Website
Verifying your site with Google Webmaster Tools, Google Analytics and Bing Webmaster Center is easy. It also proves that you're serious about your responsibilities as a webmaster, and it'll give you access to handy tools like Google Keyword Planner to boot.
This process essentially announces the creation of your site to search engines, which will make the task of indexing it simpler in the long run.
Write Authentically
SEO optimization may seem like a task, but when you're writing SEO-friendly copy, you shouldn't need to think too hard about it at all. Google and other big search engines have plenty of algorithms that reward webmasters for writing in a reader-centric manner rather than one that tries to pack in as many keywords as possible.
Google recommends you provide high-quality content on your pages, as if they contain helpful information, their content will attract visitors and encourage webmasters to link to your website.
They suggest creating a useful, information-packed website with copy that clearly and concisely describes your topic. They suggest you think about the words that visitors would search to find your pages and include those words as SEO keywords in your copy.
Writing good copy will:
Improve your read time
Reduce your bounce rate
Boost your number of social shares
All of this will tell Google that your website is legitimate, reliable, and trustworthy.
Watch Your Rivals… But Don't Copy Them
You can use tools like Ahrefs, SEMrush, Majestic, and a few others to assess all the websites that were linking back to your rivals' pages. This can be helpful in terms of reading your competition, but it doesn't really further your own business's interests.
Just because your rivals are doing something doesn't mean that it's the best strategy for you. If they are using specific keywords to promote particular guides or features they've written, it makes no sense for you to target the same keywords.
All you'll end up doing is boosting your bounce rate and irritating your website's visitors.
Avoid Keyword Stuffing
Next on our list of SEO strategies for small businesses is to avoid keyword stuffing.
Many years ago, you may have been able to get away with using as many targeted keywords on your website as possible.
Nowadays, however, Google has cottoned on to these tactics, and actively discourages keyword stuffing.
Simply put, keyword stuffing is the practice of packing your web pages with keywords and numbers in a bid to artificially boost your site's ranking in search results.
Stuffed keywords may seem awkward, out of context, and may appear as a group or list. This approach creates a negative experience for users, and can actually hurt your site's ranking.
Most SEO experts note that the optimum keyword density rates range from 2% to 12%, with 4% often cited as the ideal choice.
Use a Keyword Planner
Have you considered creating a landing page for a specific search term?
There are tools you can use to do this.
Programs like Google Keyword Planner will gather information about your products and services and then generate lists of possible keywords you can target.
They'll also tell you how often the keywords are searched for, how competitive they are, and the suggested bid if you choose to promote them with AdWords.
Harness the Power of Social Media
Finally, one of the most powerful SEO strategies for small businesses is to take advantage of the power of social media. The world has never been more connected, and just about every desktop computer or mobile user accesses some form of social media platform daily. This makes social media an incredible tool for networking with customers, answering their questions, and allowing them to see behind the scenes of your enterprise.
Your Twitter and Facebook posts may never rank #1 on Google for short tail keywords, but there is definitely a possibility that they'll appear somewhere on the front page if you use the right keywords on your social platforms. This is especially true for long tail terms that you wouldn't necessarily target on your site, but may instead feature in your social media posts.
Ultimately, Google says that if something happens on social media that they're able to crawl, it will automatically appear in future search results.
The Bottom Line
SEO is continually evolving. Your small business SEO strategies need to adopt a similar approach. However, the core tenets of good SEO practice are constant.
Remember to:
Use a decent mix of long and short tail keywords without keyword stuffing
Write naturally and authentically with your readers in mind
Create genuine links from pages that are relevant to your own
And don't forget to consistently monitor your pages' performance and compare them to your competitors' so that you can update your strategies accordingly.
Need help coming up with the perfect SEO strategy for your small business? Check out our affordable local SEO services and give us a call. We'd be honored to work for you!