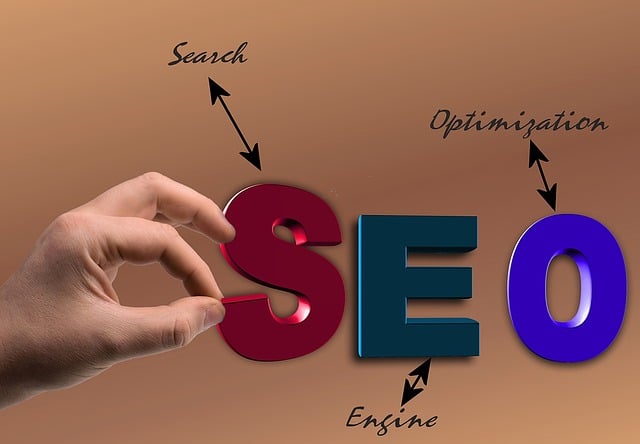 Local search engine optimization has seen a massive uptick in popularity in recent years. And yet, many still wonder why local SEO is important and do not have a strategy in place. Connecting your business with your local audience is a surefire way to increase sales for local businesses. Basically, local SEO is a company's effort to target search terms that typically are a brick-and-mortar business. This could include lawyers, doctors, dentists, mechanics, plumbers and more. More still, a study completed by Access indicated that proximity matters to local consumers a great deal, with more than 92% traveling just 20 minutes or less to purchase their day-to-day essentials. That should be reason enough to understand why local SEO is important to invest in. Therefore, in this article we will break down the top 8 reasons why local SEO is important and how you can get started. 
Why Local SEO is Important
Local Seo Favors Small Businesses
Nearly Half of all Search is Local
Reaches Customers Who Are Ready to Buy
Boosts Website Traffic and Rankings
Increases Engagement with Clients
Its Largely Underutilized
Highly Favored by Mobile Users
Delivers More Qualified Search Traffic
Local SEO Favors Small Businesses
One of the main purposes of local search engine optimization is to provide a platform for small business owners to market their products and services online. And what is great about this is when individuals search locally, search engines will favor small business owners over the likes of big department stores such as Walmart and Amazon results. In fact, Google has a completely different set of local ranking factors.  This helps determine whether your business is geographically relevant to an end user performing a 'near me' search. This means you will not need to worry about competing with large corporations for online real estate in the search results. 
Nearly Half of all Search is Local
A recent study showed that nearly 50% of all search queries are related to finding local, brick and mortar businesses.  What 's more is Google and other search engines are favoring the proximity of the searcher to the business. The study also found that between 2017 and 2019, a reported 900% increase in searches occurred for the phrases" near me today" and "near me tonight". This a huge opportunity for local businesses to capitalize on the increase in weight local search is having on consumers and businesses alike today.  
Reaches "Purchase Ready" Customers 
Most local SEO searches are completed by customers that have an intention of buying a product or service right then. This makes sense when thinking about what a local search really is. Consider the customer looking for an oil change near their current location. Typically, a customer that is not ready to pay for an oil change right then is not searching for those terms on Google! So, by targeting these local search terms, you can help drive more qualified traffic to your business. 
Boosts Website Traffic and Rankings
Focusing on local search engine optimization keywords are typically less competitive and easier to rank for than more general terms. One easy way to target local search queries is by adding "near me", "today", [City] or other location specific descriptors to your target keywords. For example, instead of targeting "fast oil change" you could target "fast oil change near me".  Setting a solid local SEO strategy can work wonders for improving your business's visibility to new customer bases and improving the quality of your traffic as well. 
Local SEO Increases Engagement with Clients
One of the most important aspects of a solid local SEO strategy is utilizing local directories and listings sites. This includes sites such as Yelp, Google Local Places and find master as examples. What is great about these local directories is oftentimes customers can leave reviews about your products and services. These reviews are critical to increasing sales and improving local SEO rankings. Many customers report looking at reviews first, before purchasing a product or service. Word of mouth advertising is still alive and well. Even bad reviews can help (a little). It is never fun to receive a bad review, but this gives you an opportunity to reach out to your customers directly to see what you could have done differently. Oftentimes, this extra effort shows potential customers that your business is committed to their satisfaction first and foremost. 
It's Largely Underutilized
A recent study showed that only 44% of local businesses has claimed their Google My Business Local listing. This is a free listing service that allows you to verify your company name, address, and phone with Google. Having a well-optimized GMB account is a big ranking factor for local SEO. This increases your chances of showing up higher on local search queries! This can give your company a huge leg up over the competition that does not utilize this service. 
Highly Favored by Mobile Users
Local search queries are primarily completed on mobile devices, with that percentage increasing every year! The good news is with this device traffic increase, searches completed usually resulted in one of two actions by the searcher. They either called the local business or they visited the local business within one hour. With Google favoring mobile device searches for local business and the added fact that mobile usage is increasing, this is a big reason why local SEO is important. 
Increase Qualified Traffic
Our last reason why local SEO is important is because it increases the chances the traffic coming to your site is really looking for your products and services. So, this ultimately means an individual that is searching for an oil change that is not in the same city as your business will not show up in search results. This helps weed out potential traffic that is not within proximity to your business to make a sale This can save you valuable time focusing on customers that are within your area. 
Why Local SEO is Important Wrap Up
Local search engine optimization is an absolute necessity for companies to be successful in today's online world. However, this does not have to spell disaster for your company, even if you do not know where to start. Understanding why local SEO is important can get the ball rolling and the conversation started for how your company can best implement a local SEO strategy. Another option that many turns to is Local Search optimization firms and consultants. Although these services can get pricey, it may be worth exploring considering the facts about local search outlined in this article.
Need help with your local SEO? Give us a call and ask about our affordable SEO services. We'd be honored to help!