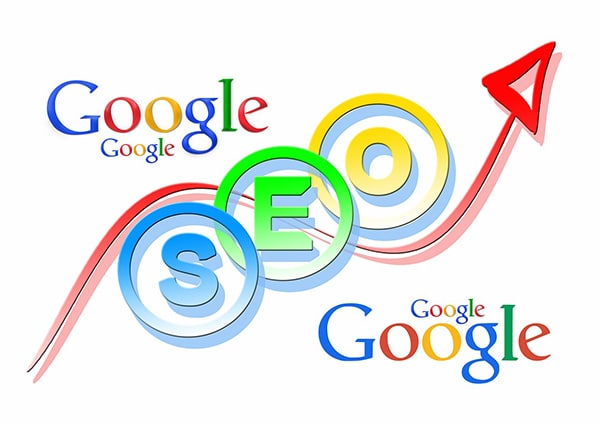 97% of Americans searched online to find a local business in 2018.
Local SEO has excellent ROI, works perfectly with 21st century mobile shopping, and is a simple way of driving traffic to your ecommerce store.
All you need to do to start getting the benefits of local SEO is put a few simple things in place, then keep them up-to-date. Your local SEO strategy stretches from managing Google My Business to creating regionally themed content.
Below, I outline how you can create a local SEO strategy that will help your ecommerce business show up when searchers look for a company in your niche.
Recommended reading: ECOMMERCE BASICS: 4 TIPS FOR LAUNCHING A NEW ONLINE STORE
Keyword strategy for local optimization and driving traffic to your site.
For your ecommerce store to feature (and rank well) in the results of local searches related to your business niche, you need an understanding of keyword research and user intent.
The video below gives an excellent overview of keyword research for local SEO:
In the new era of keyword optimization, you need to focus on user intent.
User intent is what people want to get out of the searches they make. User intent for local SEO is different to traditional SEO – traditional SEO intent is about the best answer, local SEO is about the nearest.
Once you have your list of local keywords, you need to create your product/service landing pages and when doing this there are some crucial things you need to get right – as I explain below:
Title tags
Title tags are a crucial HTML feature. Your title tags tell search engines what your ecommerce store is about. Consequently, optimizing them for local keywords is one of the most crucial parts of your local SEO strategy.
A good title tag contains your primary keywords, along with a long-tail keyword relevant to your local area. To drive traffic to your ecommerce store, your title tags must include your niche (such as "online grocer") and the local area you want to rank for – creating a template for how to structure your title tags is an important timesaver.
Alt-text
Images help to break up your content, making it easier for your customers to read. Images can also be used to increase the chances of your ecommerce store ranking in local searches. How? By optimizing the alt-text on all the images you publish on your store.
Alt text is descriptive content added to an image. It appears in the results of searches if an image doesn't load, and, importantly, is used by search engines to establish what the image is about – search engines aren't able to read images when they crawl your website, only text. By using alt-text to tell search engines that your images relate to a local search, your ecommerce store increases its chances of featuring in local results.
To rank well in local searches you need to use descriptive alt-text with regional keywords. An example of how to use alt-text to drive traffic to your store is: "delicious Helena Montana apple cider from **(insert your business name). Another benefit of using alt-text is that it turns high-quality (they need to look the part to stand out) images into a hyperlink. You can find great-looking free images online, add your locally angled alt-text to them, and then reap the benefits of increased traffic to your ecommerce store.
Long tail keywords
Success at local SEO is underpinned by the content you publish on your website. You need to create a lot of content and it needs to be optimized for local keywords – the more content you have, and the better it answers local questions, the greater your chances of featuring in local SERPs and driving people to your ecommerce site. To angle your content to drive traffic through local SEO, you need to use long-tail keywords with a local suffix.
Long-tail keywords are phrases of three or more words, creating more specific and precise searches. Longer terms are less competitive than primary keywords, making them easier to rank for and a simpler way of driving traffic to your ecommerce store. Some of the content you can use to optimize your ecommerce store for long-tail keywords include:
Add local content resources, such as places to visit in your area, to your blog
Publish guest posts from other local businesses, or bloggers, on your website
Using external sources is a key part of your local SEO strategy
Off page local SEO is about optimizing your ecommerce store on external websites and resources – it's your external ranking strategy. You use a combination of content and admin tasks when leveraging external sources to drive traffic to your ecom site.
Optimize your Google My Business profile
Google My Business (GMB) was created for companies to list important details about what they do. Google syncs the information you add to GMB to its Plus, Maps, and search engine services. An optimized GMB is great for local searches, making it a crucial cog in your strategy of using local SEO to drive traffic to your ecommerce store.
You only need to do a few simple things to optimize your GMB for local SEO:
Add in all the data you have about your business – address, etc…
Use local keywords wherever you can
List your opening hours correctly – this may only be customer service for your online business, unless you also you also have a bricks-and-mortar store
Include images of your business
Respond to all of the customer reviews posted on your GMB
Keep your NAP consistent across the web
NAP stands for Name, Address, and Phone number. While GMB is one place your NAP is listed it's far from the only one. Search engines give SEO points to businesses who have a consistent NAP, so making sure yours is must be a top priority for your strategy.
You'll find your NAP on:
Review collators
Local business directories
Social media profiles
To make sure the data you use on these listings is consistent, always include the full name, address, and phone number for your business – you can use tools like CitationTracker to find out how consistent your NAP is.
Customer reviews
Customer reviews are particularly useful to local SEO. Not only are customer reviews a ranking factor, they are also an important way of convincing people to visit your store – people value the opinions of fellow customers as much as those from their friends and family. Getting as many high quality customer reviews as possible pushes you ecommerce store higher up in Google, while giving people an added incentive to visit your website.
Getting great customer reviews organically (without pushing the issue yourself) is the dream, but there are a couple of things you business can take to improve the quality and quantity of your reviews:
Offer your customers a discount if they leave a review
Ask them – a huge percentage of customers will leave you a review if you simply ask them to
Check out the video below to learn more about importance of customer reviews:
Customer reviews aren't just for your own website — use them as part of your local marketing strategy. Use them in your blog, shout about them on social media, or make them central to your online advertising campaigns. Increase the customer lifetime value of your store by reactivating existing customers through Facebook Ads — local reviews are perfect for this kind of long-term thinking and community investment.
Community forums
Q&A sites like AskReddit, Quora, and Fluther are great for SEO. Q&A forums let you see the words really being used by your customers, along with the pain points they're experiencing.
By contributing to local Q&A channels, and community forums, you not only give yourself source of keyword data, you also get a platform for gaining backlinks to your ecommerce store.
While there's no tool designed specifically to find community forums for your locality, using social media software is a great strategy for staying on top of local conversations. Hootsuite lets you set up triggers for your social media account, so that you are notified when certain hashtags are used.
Once you've found your community Q&A sites and forums, you need to start contributing to them and building up a profile with the members. Once you've built a profile can start sharing locally angled content that you've published on your site's blog, helping you to build backlinks to your online store.
Getting backlinks via local content shared on forums drives traffic to your store in two ways:
From the content itself
By raising the authority of your website for local topics.
Local guest posts
Content is both an internal and external opportunity to leverage local SEO for your business. An essential segment of your external content strategy is to use guest posts and features to drive traffic to your store.
Guest posts are articles you write for other websites. A great reason to write guest posts for local websites is that it gives you access to their audience, increasing the reach of your company. Getting local guest posts can seem daunting, but the simplest way is to just reach out to local businesses and bloggers – offer them a guest post of their own on your ecommerce store, that way you're both a winner.
A local SEO benefit of writing guest posts for other sites is that it builds the authority your business has around local topics – ideal for ranking because it increases the chances of your company being featuring in the results of local searches, helping to to drive traffic to your ecommerce store.
Make sure your site speed and UX don't undo your good work
While your site's speed, navigation, and UX aren't local SEO tactics, they can all undo the the good work you've done in optimizing your ecommerce store for local searches.
Optimizing the speed, navigation, and UX of your site is straightforward and needs to be a complementary part of your local SEO strategy.
Search engines use speed in their ranking factors, while a poor UX and/or site navigation increases the bounce rate of your site – again, things used by search engines to determine ranking.
Site speed
Site speed is one of the top ranking factors, and to have a winning strategy for local SEO your site needs to be as quick as possible. To have fast ecommerce website you need to select the right hosting.
Choosing your hosting provider can be tricky, as a huge number of providers advertise near 0% downtime. Your strategy must be to select the provider that delivers on its promise. Bluehost has been found to be the fastest hosting solution in 2019, offering an average load time of 932 ms.
Ecommerce websites created using an online store builder come with their own hosting solution. Hosting on store builders is often good, but you may find it's not as good as independent web hosts.
As part of your strategy you must run your website through site speed software, such as Uptrends. If you find your site takes more than a couple of seconds to load there are some simple steps you can take to improve its speed:
Remove unnecessary plugins
Make sure your images aren't too large
Add browser caching
Compress the content on your site
Getting your site to operate at maximum speed improves your chances of ranking high in local searches. Ranking high in local searches is a major boost to your strategy of using local SEO to drive traffic to your store.
Site navigation and UX
Site navigation and UX (user experience) may seem out of place in your local SEO strategy, but they certainly aren't. Both site navigation and UX contribute to your online store's bounce rate, and if you have a high bounce rate your local SEO ranking will be damaged.
You can use navigation testing to tell you how easy your site is to navigate and how well it scores on UX. Software, like UsabilityHub, use real people to test your website, giving you an accurate reading of how highly it scores.
Search engines use your site's bounce rate to determine how good an experience it gives to users – if your website performs poorly then other local options will rank above it, driving down your traffic.
The video underneath gives you a brilliant beginners guide to UX design:
Local SEO services are a great way of driving local customers to your business – by ranking for topics relevant to local searchers, you can make your company the answer to their pain points and drive traffic to your ecommerce store.
Like all good and useful business tactics, local SEO needs a sensible and deliverable strategy to succeed. Putting in place my strategy is your first step to using local SEO drive traffic to your ecommerce store, but that's just the beginning – for your local SEO strategy to be successful you need to keep coming back to it, repeating and optimizing what you've done before and trying out new tricks. 
We are proudly recognized as a top E-Commerce Design & Development Company on DesignRush. Please feel free to give us a call and lets discuss your next project!