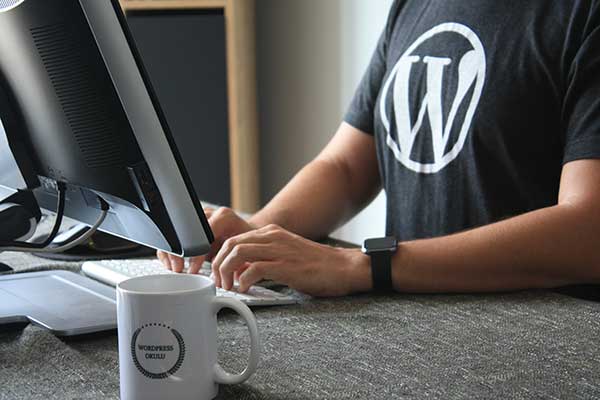 Ecommerce is on the rise and it has been a growing industry for quite a time now. And it gained momentum especially in 2020 as about 23% of US citizens said that they started purchasing things online more frequently. Building an eCommerce website helps both small and huge businesses to attract new customers and reach a global audience. No surprise that more companies invest in website development, hire a RoR developer or a dedicated support team, as well as designers.
WordPress is one of the widely-used and loved CMS (content management systems) out there. It has been around for more than a decade and started as blogging software. But over the years it has developed into a flexible and scalable solution that can work for almost any type of website, including eCommerce. Here are some interesting statistics on WordPress popularity:
Over 39.9% of all websites globally are created with WordPress;
This system is the fastest-growing on the market;
Its market share is over 64% among CMS worldwide.
It is safe to say that it is one of the top choices when it comes to building a website. Just look at some world-known businesses and institutions that have WordPress websites:
Coca Cola;
Wall Street Journal;
The White House;
eBay;
CNN;
Reuters News;
GM, etc.
Obviously, this system has to be extremely useful and beneficial, as so many people use it. And it is valid, WordPress is known for its wide functionality. But let's discuss the benefits of WordPress in detail and why it is one of the most popular platforms for building websites.

Key Benefits of WordPress
Although at a start it had all the focus on blogging, it has developed into an extremely flexible solution. WordPress allows building all types of web-pages, such as business websites, eCommerce stores, forums, galleries, ratings, membership and eLearning modules, etc.
It is free and open-source software. It is available for free to download and use, which makes it so attractive to individuals and companies. Starting a personal or business site is much more cost-effective because of it. WordPress is budget-friendly, which gives even startups and small local businesses the opportunity to hire developers that can create a dashing web presence for them. The fact that it is open-source means that it is in constant development. There are regular updates and plugins, and it has a wide and engaged community working on it.
It is incredibly customizable. Even if an individual who has no opportunity to hire a RoR developer uses it, it is still easy to customize. It is versatile, there are thousands of free themes accessible, and many opportunities to improve original design. WordPress can be almost anything one wants it to be, from a simple personal blog to a diverse eCommerce website. Of course, different levels of customization would probably require professional programming help.
It is user-friendly and easy to use. Let's put it simply – you do not have to have coding knowledge or be a Ruby on Rails programmer to use WordPress. Of course, there will be a learning curve and you won't be able to create something incredibly unique, but you can still build and publish a website on your own. It is easy to upload new posts and manage the page. This is what attracts so many individuals when they are looking for a budget-friendly and easy way to create a site.
Wide range of plugins. To update a site or add new functionality, one can download and install one of the many plugins. Many of them take care of security, help to manage the page, eliminate spam, or allow creating an eCommerce page (WooCommerce, WP eCommerce, Easy Digital Downloads, etc). WooCommerce is used in about 42% of all eCommerce websites.
WordPress supports many types of media. This might seem like a small thing at first, but visuals are extremely important. WordPress allows using images, documents, audio and video files in all major formats, including jpg, gif, png, doc, pptx, mp4, m4a, avi, etc.
WordPress is SEO-friendly. This is another excellent advantage one can benefit from. There are analytics plugins, SEO by Yoast that helps with all types of optimization, and WordPress generates the meta title and meta description of articles for you.
WordPress is mobile-friendly and has many themes for creating sites that perform excellently on mobile devices.
To sum up, WordPress is accessible and intuitive even for new users. It is flexible and scalable, which allows upgrading a page when you need it and adding new functions. It supports quick loading, it's also pretty secure, and has excellent support service. WordPress offers a huge variety of design themes and plugins, it shows various reports and statistics, very responsive, and provides easy data migration. It also integrates with the major business software solutions.
These are the features that make WordPress popular for all types of websites, but let's talk about why it is so advantageous for eCommerce.
Benefits of WordPress When Creating an eCommerce Website
Of course, all the mentioned above applies to any eCommerce website created with WordPress. Another reason why it is so widely used is that it gives a person or a company full control of their website.
Here are the main benefits of WordPress when it comes to building an eCommerce website:
Its popularity plays in your hands. The fact that so many websites use it makes it very well-known for an internet user. And people tend to trust more what they've seen before. New customers will have more trust in the system they used before, which is a perfect thing for a new online store. Security is one of the main concerns of online buyers.
It offers various payment gateways. This is another extremely important feature for an online store. The more payment getaways are there, the more people can actually buy your products or services. It is also a necessity when working on a global market. For example, the WP eCommerce plugin has pre-installed gateways PayPal, Express, Google Checkout, Chronopay, and Manual Payment. And you can also install an SSL plugin to ensure more security to customer data.
Its scalability is perfect for growing stores. If you are just starting, you probably do not need to upload thousands of product listings. But with WordPress, you do not have to worry about it. The website is easily scalable and can grow with your business at the same time. For example, with the WooCommerce plugin, you can list an unlimited number of products and their attributes. It can be used on all devices and has a rating/review feature for customers.
WordPress offers many cross-promotion and marketing tools and plugins as well as SEO. It helps to get a higher ranking on Google and reach a wider audience. After all, people need to be able to find your website to add products to the cart.
The customization options are almost unlimited when it comes to design. You can customize anything, starting from the brand logo and site layout to cart widgets and sidebars. Of course, it requires the professional help of programmers, but this is exactly what makes a brand stand out from the competition.
It is an affordable point of entry for small businesses.
WordPress hasn't started as an eCommerce solution. But due to its popularity, it has developed into one of the most advantageous CMS for online retails. It is open-source, free, and highly-customizable. But most importantly, it ensures various payment getaways and is known to internet users. It is a trusted, scalable, and stable platform.
The Role of WordPress/PHP Developer in Creating an eCommerce Website
As one of the main advantages of WordPress is that it is easy to use even by those who have no coding experience, one might ask "why do you need a WordPress developer anyway?". It is a valid question that is incredibly easy to answer. The choice between doing it yourself or hiring a professional depends on your budget, skills, and end goals.

If you are an individual who needs a personal website, you probably will be good on your own. Especially, if you will do with all the basic features and little customization. It can be also a vital option for small businesses that just start and have no financial opportunity to hire a professional developer. But this choice comes with several disadvantages, namely:
There will be a learning curve to understand all the functions and plugins. Depending on how good with technology you are it might take significant time and there is no guarantee that you won't make any mistakes.
You'll have to do a lot of research to find the best themes and plugins, as well as learn about backups, security protocols, etc.
The customization will be limited. Of course, you can choose from thousands of existing free themes, but you will not be able to make any significant changes. You'll have to adjust your business presence to what is given. It is far from ideal in the long run.
If anything crashes or stops working, you won't be able to eliminate an error quickly as you do not know how.
As the business grows, scalability and updates will be a concern.

Overall, if you want your eCommerce website to succeed, it is always better to hire a WordPress/PHP developer. Here is what such professional can do to make your website outstanding:
Rapid development. There is no learning curve, a WordPress developer knows all about this technology and can help you to choose the best functions, plugins, or solutions. Such professional provides website's architecture as well as front-end and back-end development;
WordPress programmers can increase the customization to the maximum. Any business wants its online presence to be recognizable and on-brand while being extremely comfortable for clients. With custom development, you can get a unique theme that covers your eCommerce needs. You can also get all the widgets and processes altered. Your website is no longer limited by the standard solutions but can be truly original, user-friendly, and effective.
Implementation of the best practices regarding security, data migration, working with databases, etc. Such professionals can build a website from scratch, help with the migration of your existing website to WordPress, or update and improve it. It is especially important in terms of data safety and security. After all, as an online retailer, you are working with huge amounts of sensitive data, like payment information. And making sure that it is safe for clients is one of the main tasks nowadays. Standard plugins and solutions can work for blogs but an eCommerce page needs to step up its game. Hacker attacks are not rare and data leakage can lead to many financial and reputation damages. WordPress is an open-source solution, which means that there are scripts online to hack standard security measures. A professional developer can eliminate this risk. It's all about the implementation of the most advanced security measures and regular security checks.
Usage of PHP can help to add many dashing features to an eCommerce website, such as blogs, forums, customer reviews, discussions, etc. It also ensures that the user's path on a page is easy and smooth.
Advanced SEO optimization. The Google ranking depends not only on the content that your page has. It also depends on the overall performance, including the speed of uploading, number of broken links, or other errors. WordPress programmers will make sure that everything works correctly, there are no mistakes, and the page uploads fast and with maximum efficiency.
The difference between building an eCommerce website yourself or with the help of a professional programmer is obvious. Those who are limited in finances might do it themselves, but they will end up with a quite limited standard solution that doesn't always perform greatly. Simply because they lack years of experience and in-depth knowledge. At the same time, professional development allows creating an eCommerce website of any complexity with the highest level of customization and optimization.
Conclusion
As we've explained, there are many benefits of WordPress when used to build a website. It has many advantages for eCommerce, including ready plugins, flexibility, and scalability of the system. It is an open-source and free solution that many world-known companies use. It is both great for small personal blogs and huge eCommerce shops. But if you want to truly enhance online retail business and benefit from all the advanced features, you'll need a professional development team.