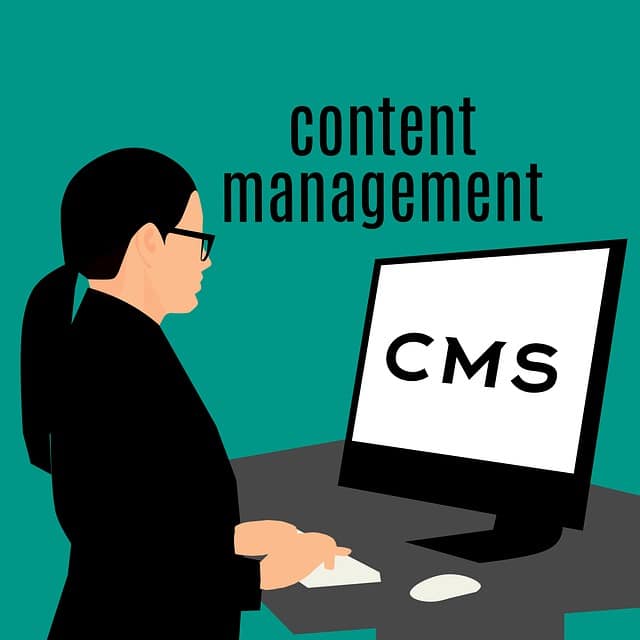 So you're considering building a new website, that's a great idea! But, what is the best CMS to help you get the job done correctly? Read on as we take a look at our top 7 choices that are sure to help in your decision making. Let's get to it!
Uploading content on the web might seem quite an easy task, but that is not always the case. This part of managing your website needs not to be taken for granted, especially if you are targeting a unique niche in the market. That is where a Content Management System (CMS) comes in handy. This is an application that gives you the capability to put up content and manage it on your website while giving you full control of it.
 A Content Management System does more than just lets you edit text or even add a paragraph on your website. They give you a wide of hands-on abilities that enable you to customize your website to your liking. Unlike a website builder, it does not need one to have any coding knowledge for you to get work done. This is made possible with a drag and drop editor that makes the whole thing simple. You also have some customization tools at your disposal to give your website the fine touch you desire. 
Getting a website up and running has been made quite easy as there are more than enough platforms that help you get this done. What you need to know is that you will need an appropriate Content Management System that will work out for you, as they tend to be unique. 
Businesses are on the race to integrate customer-centric and experience-driven business structures into their models. This will help them accelerate their development digital-wise and enable them to showcase a favorable business outlook. This is one reason why Content Management Systems are being focused on to make sure they achieve success. 
The Best CMS for your Business in 2020
The following list showcases a variety of CMSs that could turn out handy for your Business. You will realize that they are free to download, and they are open source. 
WordPress
WordPress is probably the most popular CMS out there for starters; it is easy to use. Users also get to work with a CMS that enables them to customize their website with the least effort required since WordPress is quite simple. 
Content management is also done in a hands-on way, as the users get full control of the website. You will also realize that adding new posts and additional pages are quite simple, and you have a one of a type editor for formatting your content quite effectively. It is also regarded as one of the lively CMSs out there, given the fact that it gets regular updates and has a wide range of useful features. We specialize in WordPress website design, so it only makes sense to put it at the top of our list of the best CMS for 2020.
Features:
Quality publishing and content management features
You have an effective editor
Customization is simple for this CMS
It is quite lively to work with
Joomla!
This is certainly among the top five best CMS software that you could go for. This is because of its flexible nature, which enables it to beat its peers and be a favorite to many out there. It has been regarded as one that enables you to customize your website with the least effort.
This particular CMS is great if you want a website that does not require that much text included but other forms of website content. You also get a lot on offer in the case of user management as it gives you the authority and control over the website that you will need. 
Among the extras are multilingual support, hence the reason why plugins for adding more languages are not that useful in this case. You also have the ability to use more than one template or themes simultaneously. 
The major downside with this CMS is that it can turn out not to be so user-friendly as in some aspects, it is complicated in nature. This makes it not a suitable one for beginners in this field. 
Features
Great for customization
Gives you full control in terms of user management options
You get multilingual support
Drupal
This is certainly one of the best CMS out there that you will find ideal working with. It may come at position three or four, but this does not stop it from standing out amongst its peers. Like Joomla, it is a flexible CMS that gives the user the ability to add almost anything they wish to on their website. You also get multilingual support, as is the case with Joomla.
As a user, you also get maximum control over your website as a result of management systems that are put in place. Drupal has a notable organization system that gives you the ability to add tags and categorizing your content as you keep on adding them to the website. Its secure nature also makes it stand a mile above the rest in rank.
The major downside with Drupal is that beginners will not enjoy working with it. One needs adequate web experience for them to work with this particular CMS. 
Features
Encourages customization of the website
You get better user management 
Multilingual sites out of the box are availed to the user
Has the best content organization system
Security 
Typo3 
This might not be such a popular CMS like WordPress, but is a notable one. Its major pro is its scalability and its ability to work for enterprise-level business websites. This makes it not so useful for smaller websites. 
The major downside with this specific CMS is that its complicated nature makes it less user-friendly. This is because its interface can be rather confusing when working with it. It is therefore one of those that requires users to have web experience. 
Features
Great for large websites
Gives support for multilingual websites
Gives the ability to control several sites with just one installation
Serendipity
Unlike Typo3, Serendipity comes in handy when you are dealing with small websites. Its settings make it a top performer for any website, and it has built-in systems that make it a gem in its area. This is why we chose it as one of the best CMS for 2020.
Themes and plugins are at your disposal and help you exploit this platform for your own advantage. 
Features
Great performer for small websites
Numerous themes and plugins at your disposal
Dotclear
This is a CMS to go for if you want one that will not beat around the bush on what it can offer. Its direct settings make it easy to use and simple altogether. You also get an editor that does the work in the quickest way possible. This particular platform gives you the ability to add text as either plain, HTML, or even in Wiki syntax. 
Plugins are also at your disposal and enable you to add new functionality to your site. This one, like Serendipity, is one to go for if you are longing for a simple blogging experience. There are no complications as you get what you want quite easily. 
Features
Simplicity 
Easy to set up
ImpressPages
This is quite an exciting CMS for you to use for your website. It also comes along with a modern design that you might find interesting to work with. You also get the ability to include maps and forms, which are not at your disposal in the case of other CMSs. 
It has a unique design that makes it refreshing to work with. Its drag and drop feature makes it easy for you to add pages whenever you feel like. It however, does not come in handy when you want to build a fully customized website. 
Features
Modern interface, very unique from the rest
Great and effective editor
Drag and drop feature for adding content
What to consider when selecting a CMS for your Business
An expert may come in handy when you want to select a CMS, but it is advisable to have some basic knowledge on how to do it on your own. You will need to examine the features to see if they actually work for you and your brand.
Important features that you should look out for include:
SEO-based features
Any online content begins achieving success when it does a good job of generating traffic. This is enabled when it has the capability of appearing in most, if not all search engines, for example, Google search. This will enable customers to find you online; they will then be able to read what your brand deals with. The most notable Search Engine Optimization features are:
The CMS should be able to automatically generate navigation links pertaining to what your brand deals with. It should be able to bring visitors to peruse around your website.
A good CMS should be simple to use in that it automates the creation of page title so that designers do not have to do so for every single page.
The one you go for should give website managers the ability to control the page URLs on their websites.
The analytics features
As described above, the online field is one that is faced with a lot of competition, and each player has to be on their toes so that they are not surpassed. This is why they have to analyze their previous actions and correct areas that may be lagging. A great CMS should be able to provide users with the ability to analyze and strategies towards better results.
This will help to analyze whether a certain page or content is actually effective. Analytical instruments come in handy and give you the ability to have feedback that will help to strategize. It may also provide you with recommendations on bettering your relationship with your customers.
This also helps in the event that you are targeting a certain niche of customers. You will need to design content that actually works for them, as customers tend to be quite different from one another. 
Marketing and sales strategies
This will help better customer purchases of your products. The following features are quite effective in increasing your level of sales achieved through your websites:
Email marketing automation helps you reach out to customers through their email addresses. This is done in a way that takes into consideration that every single customer is different from the other. Thereafter, customers receive emails based on their traits and actions on the website.
A feature that gives a listening ear to the customers. Customers might want to air out their feedback in the form of requests or even complaints. This is made possible with systems such as calls, emails, and live chats. 
Organization of your website
It will be a messy website if you are not able to organize it every time you add new content. The CMS you go for should enable you to create categories and give titles to your content so that viewers know what they are reading right from the top. 
Customization
To achieve success in this sector, businesses and brands need to be unique from one another, hence the need for a customized website. A good CMS should give you the ability to add whatever you want on any part of the website. This will ensure that your website is a unique one, and thus clients will want to work with a brand that has its own way of doing things. 
You will need to build your brand using the best CMS that you can get. It should be able to connect you and your customers in that the relationship will be healthy. This is because each and every CMS has its own specialties and uniqueness, and thus, one might be more appropriate for reaching out to your customers and clients than the other. 
Conclusion
E-commerce is one field that is undergoing rapid changes every year with new technology being introduced every now and then. It is estimated that by the year 2021, global e-commerce sales will have doubled the level they are currently. This indicates just how tough the competition is in this particular platform, hence the need for players to be fast in welcoming the latest customer-centric models and do away with traditional ones.