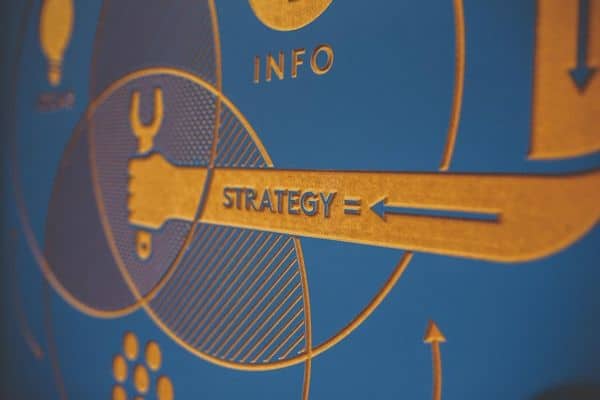 When looking at content vs email marketing, making the right choice can be challenging. Read our comprehensive guide below.
Comparing Content Vs Email Marketing: Deciding On The Right Option For Your Business
Whether your business goal is to boost ROI, engage target audiences or meet other objectives, choosing the proper marketing channels is crucial. In most cases, entrepreneurs choose between content vs email marketing, and each approach has various benefits. 
Content Vs Email Marketing: Getting Started
The most vital objectives of growing your business include building customer loyalty and securing both results and optimal operating budgets. When working towards these objectives, you must carefully choose how to deliver your digital marketing strategy tactically. 
Considering your audience at the earliest stages is essential for every effective digital marketing strategy. In other words, you should understand who you're looking to speak to, why that group of individuals, and which marketing channels will deliver your message most appropriately.
These questions, although vital, feature typically complicated answers. On the one hand, 72% of marketers reveal that their content marketing efforts increased audience engagement. On the other, 59% of marketing professionals say they found their leading ROI source in email marketing. 
Most organizations use a mix of both marketing channels and tailor this mix according to the market dynamics and other relevant factors. However, it is also necessary to consider whether one channel is definitively better than the other and how to use each one to maximize your marketing strategy results.
Content Marketing 101: The Basics
You'll encounter countless different definitions of content marketing strategies, but understanding this marketing channel is straightforward. Anything your business creates and publishes to increase interest and attract customers represents content marketing. Countless experts refer to this method as an "inbound" or "pull" technique because it uses created content to attract or "pull-in" outside (potential customer) interest and engagement.
Thought leadership and brand messages are the primary focus of an effective content marketing strategy. These techniques research, identify and use keywords that your target segment or audience is likely to search. After successfully identifying target searches, these techniques include creating content containing these keywords and publishing it in numerous formats. Examples of these formats include landing pages, webpages, whitepapers, blog posts, podcasts, videos, and more.
You should understand that the content vs email marketing debate is one where both these channels frequently overlap. Why? The answer is straightforward: sharing relevant content with existing customers or subscribers is effortless using email as a vehicle. Therefore, understanding the content vs. email marketing dilemma requires understanding the codependence between the two.
The Benefits Of Content Marketing
The targeting versatility is one of the quintessential advantages of content marketing over other channels. This versatility means that marketing professionals can carefully tailor a content portfolio that includes targeting everything from a precise niche to a broader, general audience. 
For example, let's imagine a marketing manager looking to increase visibility for a gym. A convenient way to approach this task is to target individuals looking for a local gym by creating a Google Ad. This type of ad makes sense at first glance but is very broad in nature. On the other hand, a better solution might be to create a blog post focusing on an upcoming powerlifting seminar. While seemingly more complicated, this type of marketing targets a much narrower segment and is, thus, more effective.
Additionally, promoting your content will significantly depend on the platform you choose to publish on. Some platforms provide better visibility and a higher reach than others. Therefore, it is a great idea to analyze your market situation before making plans to avoid wasting time and effort. There are two reasons why sharing content is a vital part of any marketing strategy:
Increasing visibility for Google
Increasing visibility for your audience.
Boosting Visibility For Google
The total daily search volume on the world's most popular internet browser exceeds 3.5 billion searches. Therefore, nearly half of the global population turns to Google to find countless types of information. Therefore, when contemplating content vs email marketing, understanding the importance of ranking is essential.
It is necessary to optimize every piece of content your business creates and publishes so that Google can understand it more easily. This step will help your content receive a higher ranking on the browser, thus increasing visibility, traffic, and ultimately, new leads.
Increasing Visibility For Your Audience
In other words, an equally vital part of the traffic equation is ensuring your content is readily available and visible to your target audience. The logic behind this reason is straightforward: instead of bothering your target audience to browse the net looking for relevant information, you simply present it directly. 
By "circumventing" Google searches, you make it easier for your audience to engage with your business and streamline the process. Such organic growth of a businesses' audience works excellently thanks to easily digestible content that's easy to share.
Measuring Your Content Marketing Strategy's Effectiveness
The vast majority of businesses nowadays are results-driven, and tracking the progress of your content marketing strategy is essential. Among the countless metrics you could use for this purpose, we suggest the following: engagement, referrals, visitors, and traffic.
Understanding these metrics is an easy task. However, when it comes to engagement, look for the number of shares and clicks your content receives and comments users may be leaving on your blogs. In terms of referrals, observe the origin of your content reaching the target audience. Does your audience come from social media, directly, or maybe organically? Keeping an eye on this KPI lets you know which channels require additional attention and which are your best performers.
The visitors' behavior is another crucial insight. Check out the number of pages your visitors view with each visit. Also, keep in mind your content's bounce rate and observe your visitors' behavior after landing on your content. Lastly, more traffic is always better than less, but you should dig deeper. We suggest analyzing the general traffic but also new traffic indicators, including both sessions and user counts.
Email Marketing 101: The Basics
Unlike content marketing, which is a "pull" technique, email marketing is the opposite. Also known as a "push" or outbound marketing method, emails serve to facilitate communication with an audience that's already familiar with your business. This audience, most of the time, includes existing customers or prospects subscribed to a newsletter or email offers.
It is also crucial to understand that email can serve another exciting purpose. For example, you can often use email marketing to target an audience unfamiliar with your company if you believe (or suspect) they might find your offer interesting. However, always keep in mind that the difference between your email appearing spammy and genuinely worth looking at is highly delicate. In other words, always remember to offer an unsubscribe option if using this method and generally watch your step.
When looking at content vs email marketing, it is also vital to remember the average 3800% ROI this channel has compared to less rewarding traditional marketing channels. If your goal is to nurture relationships, increase product or service visibility, and ultimately boost sales, email marketing is tough to beat. This channel is among the most popular and practical choices for converting and retaining any business audience.
How To Excel At Email Marketing
Email marketing is a powerful marketing channel but can also be ineffective unless you understand what you're doing. When it comes to getting things right the first time, there are crucial factors to consider. These factors include audience segmentation, audience engagement, and measuring email marketing effectiveness. 
Segmenting Your Audience
Some of the most crucial KPIs in terms of email marketing include retention, the click-through rate, and the open rate. If you choose to separate your email list according to specific criteria, you will boost each indicator. The most straightforward way to explain segmentation's importance is to put yourself in the recipient's mind – do you like receiving irrelevant emails? The most common segmentation criteria include behavior and demographics, which is an excellent place to start.
Engaging With Your Audience
Most users' inboxes nowadays feature dozens of different emails, which means you need to think of a way for your message to stand out. Furthermore, since most users also use smartphones to read their mail, you should consider unique email subject lines and mobile-friendliness. However, avoid clickbait titles to prevent damaging your brand reputation and results.
Measuring Campaign Effectiveness
Running an email campaign for the sake of doing it makes no sense. In other words, you need to ensure your efforts are effective, and tracking the campaign's results lets you know how well you've done. You can use several metrics for this purpose: opens by device, subscribes and unsubscribes, click-through ratio, click-through rate, open rate, and more.
If you're sensible enough also to employ automation software, numerous platforms come with heatmaps. These features allow you to view the content navigation by your users, which gives you much insight for running A/B testing on subject lines or imagery. You can also use heatmaps to adjust future campaigns. Overall, the decision of content vs email marketing isn't easy, and we recommend using a mix of both channels when first starting. Then, after you see which method yields better results, you can play around with choosing one over the other. Good luck!
Need help with your marketing strategy? Check out our affordable SEO services and get in touch today, we'd be honored to help!