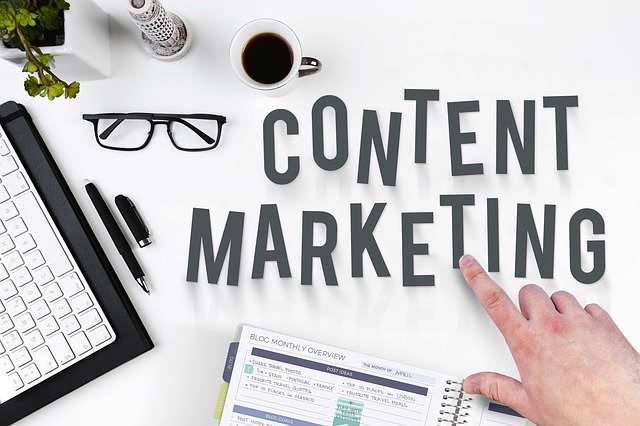 There is increasing competition in digital marketing and content is driving the industry forward. Getting the best results from digital marketing and publishing in such a landscape requires publishers and marketers to put out all the good stuff first. Once traffic starts rolling in, then engagement follows. Have you thought about what kind of content you intend to use or incorporate into your blogs and articles in order to improve your site? The purpose of this article is to provide answers on whether what type of content will improve a site.
It is not impossible to write website content that converts and is attractive to the visitor and that they want to read and share. Regardless of the field one works in, one can find ways to produce content that makes it engaging and interesting, and ultimately improve the site.
Benefits of Using Video Editing Software
Some blogs or articles that are produced nowadays include an engaging and creative piece of content, while others also utilize photo editing software to further enhance the images being used like Lumen5. This program makes your existing content into impactful, engaging videos. With video, you can make marketing more engaging. Also, there is Movavi, an all-in-one video maker which will help you edit your video or add additional effects. Apple iMovie is one more thing, so you can enjoy the videos in a way you have never experienced before. Whereby it facilitates fast access to clips and the creation of Hollywood-style trailers and stunning 4K movies.
 Not only that, lots of people also use video editing software and incorporate videos into their content to create more compelling and more intriguing articles. By adding videos to the article, users are more inclined to pay attention to the topic. Just make sure to use videos that are well related to the content of the site.
Hit on the Right Formula for Your Website Content
Content is just information. And whatever you want to write about, chances are you're not the first.
Demand for content is surging, and with information accessible literally at the tips of your fingers, there is an excess supply, making it more challenging to get noticed and produce profitable results. In order to produce content that ranks really high and generates the desired amount of profit on a regular basis. That way, you should have a system that will lead to predictable results so that your content can stand out from the rest.
When you're writing for your blog or website, you should have two objectives in mind. First things first, the content should drive more traffic to your website. Without quality traffic you won't be able to sell products, get contracts, advertise, and grow your online business. The second important objective involves engaging your audience so that they can turn into customers or be pushed further down the sales funnel. 
So, with those objectives in mind, let's go through a simple process to achieve both of these goals. 
First and foremost, try and write about topics people are actually searching for. Most bloggers feel compelled to write about topics that excite them the most. While that's all well and good, such posts often appear to be doomed to a short shelf life. Always keep traffic search in mind when crafting your articles and blog posts. Once you create content around topics that people are searching for, you will get the desired effect: free, passive, and consistent traffic that normally grows over time.  To find topics worth creating content on, you want to take advantage of dedicated keyword research tools whereby you can quickly and effortlessly identify search demand and understand traffic potential of your content.
Finally, you want to access the type of content Google wants you to create. As you know, Google's job is to deliver the most relevant results for any given query. Naturally, if you want to rank for your target topic, you should be well aware of the type of content Google will rank for that query. This is called 'search intent,' which tells us what searchers are currently looking for when they key in a query. The easiest way to do this is just search for the query you want to rank for and evaluate the top-ranking results.
Your next step will involve creating a data-driven outline, which can help you ensure you've included all critical points worth communicating in your blog. And from the SEO perspective, it can help you satisfy the algorithm and your audience. Don't forget to create a click-worthy headline that can deliver to your promises, not just empty clickbaits, which are extremely frustrating to your visitors. Then, write a killer intro and make the main content of your post actionable and easy to digest.
Design Tips to Improve Your Content
So, here are the simple ways to improve the content of one's article or website.
 Make sure to use white space. There have been many instances when clients complain about white space on their site. Despite that, good design requires white space. A combination of white space makes the content easier to read and makes the user pay more attention to the elements surrounding the text.
 You need to optimize your website speed. An unacceptable amount of time spent waiting for a page to load hurts users on the web. Increasingly, through the development of mobile devices, content is accessed across all kinds of platforms. Users will find it problematic when the page doesn't load rapidly, and they will get frustrated with it since they simply don't have time to wait.
Calls to action should be appealing. In order to differentiate between relevant content, customers are already following visual cues. Calls to action clearly labeled with action words assist your website users in finding their way around the site more easily and find exactly what they need in the location they expect to find it. It is important to consider the psychology of color when designing buttons for your website. Different shades of color evoke different meanings. Choose your colors wisely based on evoking the message you want the user to take away like trust, experience, or intelligence.
Images must be used wisely. Users are getting smarter and judging company websites faster before they decide whether or not to browse deeper. By using stock photos, you are less likely to be believed and will also appear as generic and non-unique. Sadly, one may incur the same associations through their business as well. Stock photography goes a long way toward creating a connection between the user and a brand, but it doesn't create a connection directly between the customer and the seller. 
Make bullet points out of key information. Using bullet points will enable users to quickly find the information that they need. For instance, they can discuss the benefits, problems they solve, and features of the product or service in a short period of time. 
Consistently design your website. To be consistent, everything must match. There are plenty of design elements, font styles, color choices, spacing, elements, illustrations, photo choices. A great design should be consistent across pages and within the same page. It is very important that the user knows they are still on your website after navigating through it so that they receive a beautiful experience.
Types of Content to Experiment With
Use infographics. Infographics are an effective means to educate and inform your readers. They can be effectively used to make complex data easier to understand. It's not a secret that today, readers read roughly ¼ of what is written on a webpage. So, with information overload on the rise and dwindling attention spans, it's no surprise that visuals are also on the rise and a proffered way of consuming info. With infographics, you can tap into this tendency to make your content more appealing and easier to digest.
Inspire with case studies and success stories. Readers like the posts that can inspire and cheer them up. Case studies and simple stories can help you instantly grab your audience's attention and make them want to read the post to the end. When talking about how your clients have succeeded with your products or services, be sure to mention the cornerstones of their success journey.
Incorporate relevant quotes.  Influencer marketing is a great strategy for extending your content marketing reach in a meaningful way. You can create an image with the influencer and their quotes to instantly grab your readers' attention. Use dedicated image editing tools to make your quote more memorable, powerful, and easier to share.
Spruce it up with memes. To add an informal, light touch to your blog content, try experimenting with memes. Fun popular memes is a good way to make your readers engage with your content emotionally or dilute boring facts in your article. What's more, Memes represent easy to consume content. If your audience can relate to your meme, they are likely to share on their favorite social media platforms and thus draw more traffic to your website.
Conclusion
Given those suggestions, hopefully, these ideas will give you a better understanding of what to do to revamp your site to make it more user-friendly than can't cost as much as a website redesign. In today's competitive environment, readers expect engaging, compelling, and solution-oriented content on their websites. A writer can transform their content from flat to exciting with a little creative thinking, energy, and effort on their part. So, good luck with your writing, and may your website also get more traffic.
Need help with your website or marketing? Check out our affordable SEO services and give us a call. We'd be honored to work with you!