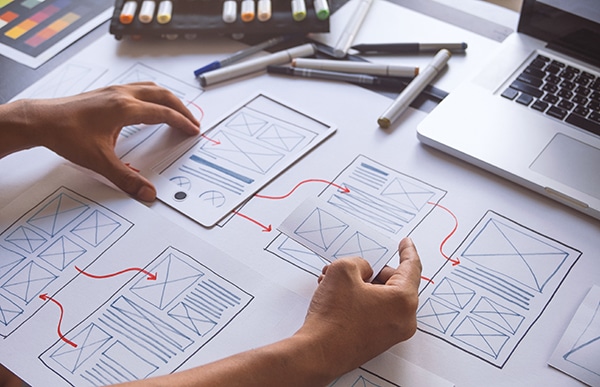 When it comes to website design, aesthetics isn't the only thing you should be concerned about. You should adapt to a user-friendly website design if you want your website to gain more traction and create a strong online presence.
The process of creating a user-friendly website design is focused on the prospective users and making sure that their goals and requirements are met on your website. Most importantly, user-friendliness is all about creating a website that's efficient and easy to use for everyone.
Below are five basic elements of a user-friendly website design. Incorporate these as you're designing your website to ensure that you get the best results from your efforts.
Navigation is one of the most crucial elements of a user-friendly website design. Good navigation makes it easier for users to find the information they're looking for on your website. This will give them the confidence to stay on your website for longer periods.
Aside from these, good navigation also allows users to effortlessly view and purchase products through your website. Good navigation aims to provide a clear route for online users throughout their buying journey—from products grabbing their attention to checking out orders online.
Here's how you can improve your website's navigation:
Divide categories: As you're creating your sitemap page design for your website, make sure that categories and subcategories are visually defined. This means using different font sizes or colors for your categories and subcategories to guide online users.
Stay consistent: The navigation tools on your website should appear in the same section. For example, if your homepage has a search bar in the upper right corner, then all of your web pages should have the same navigational tool in the same location. This is a simple and effective way of promoting ease of use.
Make sure your search feature works: If you have an in-site search feature, make sure that it works and doesn't provide a 'no results found' message every time a user types in a query. Your in-site search feature should sow related items and compensate for misspellings.
To achieve a user-friendly website design, you should consider readability. In web design, readability is the measure of how easy (or challenging) it is for online users to read and understand the texts on your website.
Readability is crucial in a user-friendly web design because it affects how online users process the information presented on your site. A website with poor readability can create the wrong impression and convey inaccurate messages. In some cases, poor readability can discourage online users from interacting with your brand online and cause them to leave your website.
Ensure that your website offers good readability by following these tips:
Use shorter sentences and simple words: In this way, online users can easily scan and read through your web pages and understand the message you're trying to get across.
Use images to break up text: Chunks of texts on one page can be overwhelming and difficult to read, so use images strategically. High-quality images can give users a visual break and help them better understand the content they're reading.
Maximize whitespace: Whitespace in web design creates balance and harmony and makes websites look uncluttered. Leverage whitespace in your website by using bullet points to break up texts, creating a paragraph every four lines, and using table headers to define information.

Load Time
Speed matters when it comes to a user-friendly website design. When your website takes too long to load, users can get frustrated and might immediately hit the close button. In fact, 40% of online visitors will abandon a website if it takes more than three seconds to load.
The loading speed of your website also affects the benefits you can get, and every second makes a big difference. When a website takes too long to load, it's likely to have a higher bounce rate.
In internet marketing, bounce rate is the percentage of users who enter and then leave ('bounce') your website. A higher bounce rate is an indication of fewer online visitors. The higher your bounce rate is, the more problems your website likely has.
Aside from the bounce rate, your website's loading speed also affects how users feel. A website that takes only one second to load will make users feel in control and stress-free, while a website that doesn't load after ten seconds can cause users to lose their patience.
Fortunately, there are numerous ways to improve your website's load time, namely:
Optimize images: Use images in the right size and file format and make sure that these are properly compressed for the web.
Minimize HTTP requests: You can do this by combining CSS/JS (cascading style sheets and JavaScript) files and using queries to only load what's needed on the webpage. Combining images with CSS background images also helps prevent the browser from regularly retrieving images every time users visit certain pages.
Streamline your HTML: Bloated HTML increases the volume of data transferred to users, slowing down your website. You can prevent this problem by finding and eliminating overlapping messages on your website and limiting the links in your main navigation.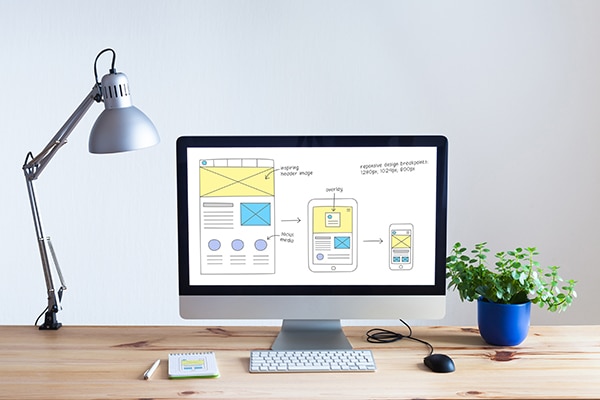 More than 90% of the world's population use their smartphones to access the World Wide Web. By 2026, the number of smartphone users in the world is expected to reach 7.5 billion. These numbers should prompt you to create a website that isn't only accessible to individuals with desktop computers and laptops, but for people who rely on smartphones, as well.
A mobile-friendly website is a user-friendly website. This means that the information you post on your website and the features it offers should be available to all users regardless of the device they're using. A mobile-friendly web design makes it easy for users to engage with your brand across all devices without being inconvenienced or annoyed. For example, when you build a restaurant website, you want your main asset, your menu, to be easily accessible on any device. Mobile-friendly design can help you do that and avoid customers flocking to the competition.
To create a web-friendly web design, take note of these tips:
Make your website responsive: The layout and content of your website should adjust according to the size of the user's screen. For example, if an image is displayed next to a block of text on a desktop, the image should be visible on top or below it when accessed through a smartphone.
Don't add text-blocking pop-ups and ads: Large ads and pop-ups will make it challenging for users to view your website on a smartphone. If possible, ditch text-blocking ads and pop-ups to achieve a mobile-friendly web design. If you think these ads are too important to remove, disable these for mobile users.
Use large font sizes: Reading small fonts on a small screen requires a lot of effort, so use large fonts when designing web pages for mobile use. Ideally, you should set your fonts to 14px, but it's still best to try out different font sizes to see which works best for your design and layout.

Color Schemes
Colors can significantly affect your web design, so make sure that you consider them to achieve a user-friendly website design. Color is powerful as it can influence how users feel and what they do on your website. By picking the right colors, you can encourage sales and guide online visitors as they navigate through your web pages.
Different colors affect people in different ways. Red, for example, can increase a person's heart rate and cause them to breathe faster. Red is also affiliated with lust, love, and excitement. On the other hand, yellow indicates cheer and youth and is often used to create a sense of happiness.
To create a user-friendly website design, make sure to strategically use colors by:
Consider cultural contexts: Colors also have different cultural significance. In western cultures, red signifies danger, while red means luck in Eastern cultures. When choosing a color for your website, consider the culture of your target audience. This will prevent you from sending a different message to your target audience and ensure that your brand is communicated clearly.
Use color as a cue: Colors aren't only for aesthetics; these should also have a clear functional purpose on your website. Ideally, you should use colors to simplify the interaction of users with your brand. You can use colors to draw the attention of users to a specific message online or describe the current state of your products (available, unavailable, limited stocks).
Create a color palette: Creating a color palette helps build a content hierarchy that guides users to call-to-action buttons and focus attention on key information on your website. To create a color palette, start by picking one to three colors as your main colors (will be used for 70% of your website design) and then one pop color (used to highlight important information on webpages).
Always Remember To Test And Refine Your User-Friendly Website Design
A user-friendly website design isn't achieved overnight. Even after implementing all of the elements mentioned in this article, you need to regularly test your website to assess if it's helping you achieve any of your short- and long-term objectives.
Regularly refining your website based on the information you gather from usability tests will make it easier for you to create a user-friendly website design. Patience and consistency are the keys to succeeding with your efforts.
Need help with your website? Take a look at our WordPress website design services and get in touch, we'd be honored to help!