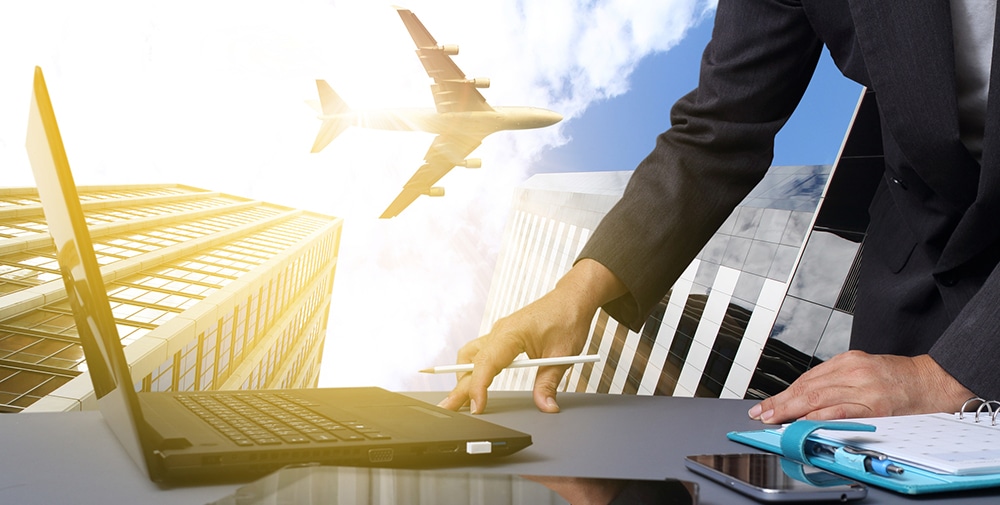 Industrial marketing strategy has taken a new dimension. Novel practices have emerged and changed the game in the marketing world. 
If you are still practicing the 20th-century methods of marketing, then it is an understatement to say that your business will fall behind.
Allow me to share a piece of good news with you: there are several traditional marketing strategies you can imbibe that can still help your business thrive amidst the competition.
However, there are a range of successful industrial marketing principles that you can leverage to get your business thriving all the time. 
If you are roaming in a wave of endless options, you will not be able to apply these working principles to your advantage. 
Personalization as a Principle of Successful Marketing
One principle that has stood as a pillar in the marketing domain is personalization.
This principle has been around and has thrived over time. Personalization is making a change in consumer marketing, and industrial marketing is experiencing the same change as customer satisfaction has topped every marketers' goal.
Your customers have top expectations from you. Anything short of their expectations is a "no no" for them. Your customers crave your understanding, and you must prove that you see things from their points of view.
Every encounter with your customers must be remarkably satisfactory and beneficial to them. 
This is why you need to upgrade your strategies. If you want to retain your present customers and experience a surge of new customers through your door, then you need some recent strategies to work for you.
There are several strategies out there that you might want to try. However, not everything will work for you. Some successful industrial marketing strategies are guaranteed to help your business. 
In this post, we discuss 5 of them. You can tweak these tips to suit your brand and get them producing results for you, for years to come.
5 Tips To a Successful Industrial Marketing Strategy
Your business grows as you increase your customers' satisfaction. This factor is the backbone of any business. Your business cannot grow without your customers' satisfaction. 
Your industrial marketing strategy absolutely must be able to accomplish this goal. 
Your strategy should be able to cover your business growth and ensure your customers remain happy with your service. You owe your customer satisfaction beyond the first sales. 
As they continue to patronize you, the satisfaction ought to be continuous.
Here, we have listed five industrial marketing strategies you should seriously consider and begin implement today. These tips usher your industrial marketing strategy into new and higher phases. 
You can continue to apply them as your business grows. The dynamics may change, but the strategies remain the same.
Targeting and Personalisation
Every business should satisfy a specific set of people. You need to focus your business on a specific target audience. Targeting involves identifying who your business is out to please. In other words, targeting involves a recognition of your audience.
After identifying them, you note their preferences and ideals. Visualize your customer personas and know how to please them. 
There are other companies in your niche that have working principles. It will help if you build your strategies around these companies to give you an edge in the market.
When you have done this, you need to personalize your content to meet your customer's expectations. 
You have to build your content to align with your customers' preferences and wishes. Your content ought to serve your audience and this is how it should be if you are to make headway in the market.
Personalization is constant in every business. You have to continue tweaking your content to retain old customers and persuade new visitors to convert to consistent customers. Personalization is the backbone of your continued relevance in the business world.
Inbound and Content Marketing
An effective inbound marketing strategy provides relevant content to your customers rather than using disruptive ads. This means that the contents you feature on your site should align with your customers' preferences.
When your customers visit your site, they should see content in their area of interest and your expertise. Your customers trust you so they want your view on a particular product or concept. So, you need to provide them with that value.
This is better than letting just any featured ads on your website. Ads become annoying, especially if they are irrelevant to users. 
Think of those ads that inhibit your smooth flow on a website.
You are doing yourself and your business a whole lot of good by allowing only relevant content on your site. 
Visitors to your website will not stay or revisit if they do not find your site appealing enough.
Several brands are good at dishing out relevant content. One such brand is Andantex. They constantly provide their customers with relevant content. They design their brand and product to suit their target audience. This is why they have impressive traffic directed to their sales funnel.
You too, can drive traffic to your site and conveniently grow your brand if you can harness this information. 
Channel Optimization
This is where you make your content accessible to anyone from anywhere. If your customers experience a bridge in accessing your content, it may lead to lost connection and sales. This may also lead to a loss of potential customers. 
This should not be a problem you will face because it is entirely avoidable. Make yourself accessible as much as possible. Upgrade your search engine optimization strategy to be present in all the channels that drive traffic. 
When customers search for any information in your line of niche, you should feature in their searches.
These searches include those on social media posts, or someone trying to view stories anonymously of your profile and third party websites as well. You can grow a Facebook or an Instagram page where you'll interact and nurture with your audience from time to time. You can't do it all by yourself so you need to assign it to a staff member to handle. You can also outsource the task to a company in charge of social media marketing.
Guest posting is a means through which you can link back to your content and expand your business horizon- take advantage of it.
As much as you can, you should feature in searches in your niche. To make this possible, you have to work on your SEO strategy.
In addition to this, optimize your websites for every device. Your site should be compatible with any device, including portals, where your customers and potential customers can access tools and resources. A situation where everyone can access your content will be highly beneficial to your brand. 
Partner with Others
A partnership is a vital means of growing your business. It not only makes things easier for you, but it also improves your accessibility and creates awareness for you.
Marketing involves some resources and a good deal of effort, especially when you are still growing. Developing and maintaining good content may be challenging.
This is where assistance in the form of partnerships is necessary. You can outsource your content to professionals to complement in-house writing efforts.
Third parties can provide designs and other resources that will not only sustain your brand's quality and reputation but also propel growth.
Customer Satisfaction
Your brands success ultimately depends on how well you satisfy your customers and their needs. Some brands drive their outputs to acquire new customers without caring for the existing ones.
This is most definitely not the best approach to business. Adding new customers to the existing ones is the best way to grow your brand and improve your income. But, you must not forget about about your existing customers.
Your resources and content should delight your existing customers. A break in this regard spells disaster for your brand. Your new and prospective customers should meet the existing ones.
You should know that you have competitors. There are other brands in your niche that are doing better than losing existing customers. And you know what? Your customers are aware of other brands. Do not push them there. Instead, show your customers that your relationship and delivery will be better than what they can get elsewhere. 
If your customers know that you beat several other brands in your market line, they will stick to you. Mind you, people always go to where it is favorable to them. Let yours be favorable and beneficial to them. 
Start Optimising Today
There is no specific time when it is most convenient to begin your industrial marketing strategy. 
You can apply these suggestions whenever you are ready to make a headway in your industrial marketing endeavors. The good news is that upgrading your industrial marketing strategy is relatively easy with these tips.
There are several strategies you can apply to make your brand soar. These strategies are geared towards meeting your customers' needs with satisfactory content and growing your customers' numbers. Without them, you will most likely not succeed online.
If you want to inquire about our Search Engine Optimisation (SEO) services, please contact us. We are accessible and affordable. We will provide you with the unique knowledge and skill you need to build a lasting customer relationship.