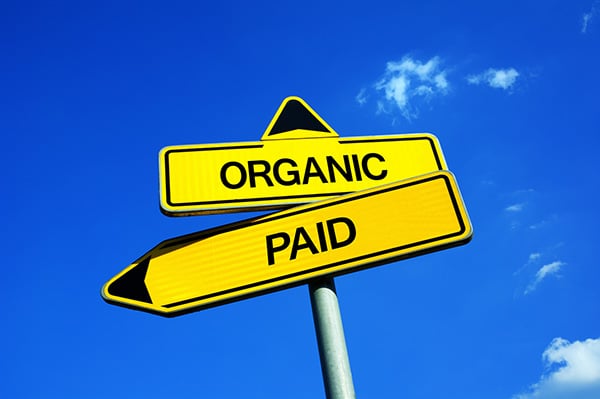 You may be wondering to get traffic to your website fast but that's not what you should be asking. Rather, you should think first what type of traffic you want – and the answer is organic traffic.
Wait, what is organic traffic and why is it more important than other types?
It is the clicks you get when you show up on the search results of a search engine. The whole SEO marketing industry revolves around driving traffic, simply because it is a better long-term solution than paid traffic and other kinds.
You, as a website owner, should aim for such kind of traffic. Follow these tips to get more organic traffic to your website.
Publish Content on a Regular Schedule
Search engines love websites with frequent posts. It sends a signal that you're serious about providing content, which will also benefit your readers.
At the least, hit for once a week publishing schedule. The more regular, the better. New bloggers should aim for one post a day to encourage visitors to read more or to come back because they can expect for new content to pop up again the next day.
When you have more articles on your website, you can begin using internal links to direct visitors to another post. This is what makes it important that you set up a website that corresponds with your passion. That way, you will always find new stuff to write.
More posts also mean more articles that your readers can share, hence increasing organic traffic.
Create Quality Content
However, don't think that churning out regular posts will get you a plethora of readers. What's more important is the quality and originality of the content.
Does it enrich anyone who reads it? Does it answer their questions about the topic?
If it fulfills their needs, you are more likely to get repeat visitors, and in time, new readers as well. Great content will also make people want to share it, thus increasing the visibility of your website.
A good way to build awesome content is to equip yourself with the right knowledge to talk about the topic. Research well, and consult an editor or use tools like Grammarly to avoid publishing a mistake-filled post. Having a good amount of information also allows you to write a longer article, which is better for SEO.
Furthermore, Google recognizes quality content and sees if your visitors like what they're seeing on your website. The happier the visitors, the more search engines think that your website should have a higher organic ranking. The higher up you are, the more organic traffic you'll pull in.
Present Information in Visual Form
When you create content and learn more about SEO, you'll notice that lengthy posts rank higher. However, people's eyes get tired when they're looking at walls of texts. If you want to keep their attention, break these walls using images.
Around 65% of people are visual learners, which means the majority of your visitors should linger more if you have a visual asset along with the post.
You don't want simple images, though. A great visual asset is not one you just pulled from a stock images website, it's something you make yourself. Examples are infographics, graphs, or videos that showcase a concept, information, or a point in interesting ways. You earn bonus points if the information is exclusive to your website, which reiterates the importance of publishing original content even more.
Graphics also increases the possibility of people sharing your content, thereby gaining more traffic.
Research and Incorporate the Right Keywords
Having high-quality content with great visual assets don't mean anything when your target market and the search engines can't find you. That's why you need keywords, so Google can bring up your post that you worked hard on when users search for a topic.
Short-tail keywords with one or two words (e.g. pizza, iPhone 8, Netflix, etc.) comprises the majority of the search traffic. However, the websites of major corporations already own those spaces, making it harder for you to show up on the top results.
For that reason, it's worth considering targeting long-tail keywords with three words or more (e.g. 24 hours pizza in New York, iPhone 8 release date, Netflix new shows). You have less competition, but you still are targeting a wide range of users.
Above all, your content should be relevant to that keyword, so as not to annoy your readers and more importantly, Google.
Observe Proper On-Page SEO
A good SEO strategy can put your website at the top of the search results, which is why you should supplement great content with effective SEO techniques.
Start with your posts. Use your keyword as close to the beginning of the title as possible and within 100 words. Make sure you don't overuse the keyword, though, lest you want Google to penalize you for spamming. Also, utilize secondary keywords that relate to your primary keyword.
Use your primary and secondary keywords in your headings, meta description, and even on your images. Remember to wrap your headings as well with the right HTML tags (H1, H2, H3, and so on) to help Google's crawlers better determine the relevance of your article.
Guest Post for More Organic Traffic
Google is continuing to devalue backlinks from guest posts, which means it won't affect the organic ranking of the target website. According to some experts, guest posting for SEO is dead. That doesn't mean, however, that it doesn't help increase organic traffic for your website.
Guest blogging allows you to reach a wider audience, and the value increases when you post on a high-authority website.
With that in mind, search for websites within your niche that post high-quality content and that has a decent flow of traffic. Don't bother guest blogging for other websites only because they allow it, as the effort is not almost always worth it.
Create a high-quality post and promote it as if it were your own website. When the post is live, check back to see comments and take the time to reply.
Get Professional Help on SEO Traffic Generation
SEO traffic generation is not so simple. Often times, you need to consult a professional to reach a higher goal.
That's why we're here – to help you implement the best and latest SEO strategies according to search traffic and Google's algorithm updates. Contact us now and let's talk about how our affordable SEO Services can get organic traffic flowing into your website.