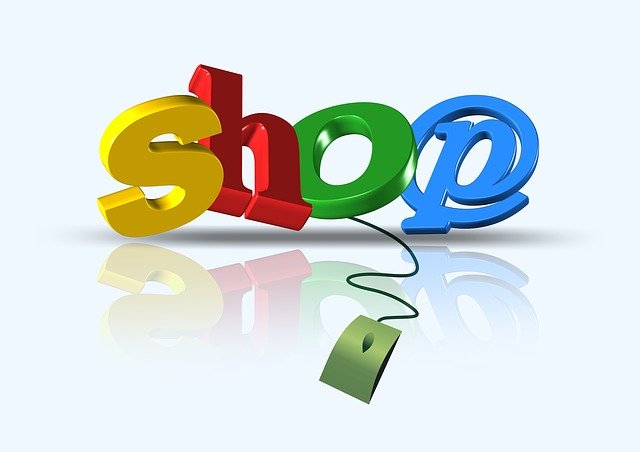 Searching for an additional source of income? Look no further than your computer.
The eCommerce industry gained great strides in popularity and profitability in 2020, the year people around the world were forced to stay indoors due to the pandemic.
Suddenly, shopping in brick-and-mortar stores became next to impossible. So, every person with access to the internet turned to the web for their essentials and non-essentials, from fresh produce and ready-to-eat meals to toiletries and household cleaning implements.
If you believe you have what it takes to be an online seller who can deliver what people need and want, then building an eCommerce store might just be the supplementary income stream for you.
There are many ways to go about it. Two of the most popular are creating your own eCommerce store on WordPress, and joining Amazon as a third-party seller.
To help you decide which of these two is the best fit for you, we've compared their pros and cons. This list is not comprehensive, but it's a great first step to the rest of your eCommerce journey.
Pros and Cons of WordPress
Building an independent eCommerce store is just like creating your own website. The only difference is that your site visitors can purchase products there and you can accept their payments.
One of the most popular platforms for this purpose is WordPress, mainly because it's free, which makes it hard-to-resist for first-time online sellers.
Of course, there are other reasons why 30% of currently live websites are built on WordPress. Let's check them out first and then see the potential disadvantages of starting your eCommerce store using it.
Pros of Starting an eCommerce Store with WordPress
WordPress doesn't offer an eCommerce functionality per se, which means you would need an externally sourced plug-in with this feature. However, this isn't a difficult task as there are several excellent options available that are compatible with WordPress.
The most popular among these is WooCommerce, with over 4 million current active installations, mainly because it's free to use, just like WordPress.
With WooCommerce, you can have an eCommerce store up and running with all the basic yet important features you need. These include product pages, payment gateways, checkout cart, label printing, shipping options, and automated tax calculations. You could even integrate third party sites, such as Google Analytics for SEO, MailChimp for email management, and Facebook for marketing.
For additional features, WooCommerce can accommodate extensions for additional fees. Some of these are specific to niche businesses, such as booking appointments, product gift wrapping, and making your website multilingual.
The WordPress CMS, or content management system, allows you to create, tweak and manage your website's content even if your technical know-how is just fundamental.
A free subscription gives you automatic access to many features, such as design themes and SEO tools, through the Jetpack extension included in the Plugin Directory. It enables you to build your eCommerce store without plug-in installation. It is also maintenance-free.
It is critical for your online store's Google ranking that it loads fast, not only on laptops and tablets but also on mobile phones. And for your customers, it matters that your website adjusts to the screen size of any device they use.
The Jetpack plug-in of WordPress makes your eCommerce website compatible with mobiles and provides options for creating a mobile theme. This extension is also well-maintained with frequent updates on security and functionality.
SEO Plug-Ins to Optimize Content
The free WordPress subscription comes with a built-in Essential SEO plug-in, which takes care of your store's search engine optimization, also for free. But if you avail of the eCommerce paid plan, you get Yoast, one of the best SEO apps on the market.
Yoast provides comprehensive guidance in creating content that will help your website reach page one ranking on search engines like Google, Bing, and Yahoo.
Variety of Professional Themes
From your WordPress dashboard, you can access the theme directory which houses a wide selection of themes, all of them free. You will find quite a few that are perfect for an online storefront.
You can also customize your online store's design if you wish to. But you will need some knowledge of HTML codes to edit the basic layout you've selected.
If you decide to use WooCommerce, the plug-in also offers Storefront, a theme specially designed for online stores.
Cons of Starting an eCommerce Store with WordPress
Needs Knowledge or Experience in Web Development and Design
While WordPress is user-friendly, it will take a web developer's mind to maximize all its features and plug-ins. After all, the CMS is an open-source brainchild of a community of developers.
Therefore, if you aren't tech-savvy, WordPress might not be the best option for your eCommerce store. Unless of course, you hire a professional web developer to build it and a designer to completely customize the look of your storefront. Having a unique layout that stands out among the crowd of online stores is vital for your success.
Also, you need to factor in maintenance and troubleshooting. Most, but not all, of the WordPress plug-ins and extensions, like Jetpack, are automatically updated for security and functionality. If you are not capable of addressing tech glitches, they could result in temporary offline episodes, which can negatively impact your business.
Most of the Efficiency-Enhancing Tools Are Not Free
The base plug-in of Jetpack is completely free, and it is equipped with hundreds of options you can use to build and maintain an eCommerce store.
However, you would want custom themes and SEO tools to drive traffic to your website. Daily backups are also necessary to keep your site running efficiently. These features are available only with the Premium plans of Jetpack, starting at $39 per year.
In truth, the more WordPress tools you utilize to make your online store professional and engaging for your customers, the higher your overheads.
Insufficient Functionalities for eCommerce Stores
Yes, you can hire a professional to customize your website, but they are still limited by the WordPress API, which does not allow much elbow room in terms of customization. This is true even if you install WooCommerce or another eCommerce plugin.
In fact, some free and premium WordPress themes are not compatible with WooCommerce. And if your selected theme doesn't support the plugin, then your site may experience errors or even crash.
When it comes to scaling up your business to meet increasing customer demands, you will find that the limitations increase in proportion. Your online store would require advanced features that could be impossible to accommodate.
The popularity of WordPress with users is almost equal to its popularity with hackers. Sites that run on WordPress are easy to compromise even by amateurs. This means daily plugin updates and security scans are non-negotiable to keep your online store protected.
You can add security plugins, but you must be very careful of the sources. Even then, your site still needs to be diligently and vigilantly monitored.
Pros and Cons of Selling on Amazon
Can you really earn money on Amazon?
The answer is a conditional yes. Like any business, you need to invest time, money, and effort into learning the ropes and then applying your knowledge.
Amazon is definitely an attractive venue to start your eCommerce store. In the third quarter of 2020, the retail giant achieved a total of $96 billion in net sales. Imagine the revenue you can generate on the platform even if you earn just a tiny fraction of that number.
Let's weigh its pros and cons so you can decide if it's right for you.
Pros of Selling on Amazon
Amazon US, through its Prime membership, holds a captured market of regular shoppers who numbered 142.5 million in 2020 and spend an annual average of $1,400 on the marketplace. Meanwhile, each non-Prime member spends $600 per year.
With more than 80% of the US population purchasing their essentials and non-essentials on Amazon, you don't have to invest time, money, and effort in building a customer base.
When you get your foot in the door of Amazon US, the rest of the world becomes an open possibility. The global reach of Amazon enables its sellers to join marketplaces abroad without relocating.
After tariffs and international fees, you can still expect a decent ROI, especially if you avail of Amazon FBA for storage and fulfillment.
FBA For Shipping and Fulfilling Orders
You would greatly benefit from FBA (Fulfillment by Amazon) when you start your eCommerce store on the platform. It does not cost a lot, and it saves you the headache of warehousing, packaging, and shipping your products.
Besides, when you are enrolled in FBA, Amazon will take care of customer service and your buyers' returns and requests for replacement.
Amazon offers its sellers the exclusive right to run targeted ads on its platform at very affordable fees. You can therefore target your advertising and promotions on customers looking for the exact product you are selling.
Compare that to casting a wide net on search engines and social media platforms, hoping it catches your target market. On Amazon, there's a very slim chance your ad spend will go to waste.
Tools for Product and Niche Research
The number of third-party providers offering a wide range of apps and tools to support Amazon sellers is truly mind-boggling. From product research and listing optimization to inventory management and accounting, these services will enable you to automate just about every aspect of your business.
The challenge with having numerous options is finding the right one that fits your business model. Arguably, the most critical step in setting up your eCommerce store on Amazon is selecting your products. To avoid getting into the trap of a trial-and-error cycle, you should use a reliable and reputable provider like AMZScout.
Cons of Selling on Amazon
It may be free to set up an eCommerce store on Amazon, but of course, you still incur charges for "renting a space" on the platform. This referral fee averages 15% on most types of purchases. The FBA Fee Calculator will give you an idea of your estimated earnings after the referral and FBA fees.
On the other hand, Amazon doesn't control pricing, so you're free to charge any amount for all your products. This means you must strike a balance between being profitable and staying competitive.
For every Amazon shopper, there are hundreds of sellers vying for attention. This means, selling a high-demand product manufactured with the best materials is not enough. Your brand needs to stand out to be noticed.
You must therefore choose a category where your brand can rise above the competition and drive sales until you establish a loyal following.
And they are implemented very strictly. If you don't follow the TOS of the marketplace, Amazon could arbitrarily suspend your selling privileges.
Comparison Between WordPress and Amazon
Now that you know the pros and cons of both options, it would be a good exercise to compare the two platforms on metrics that matter to your business.
Price
In terms of usage, your initial cash outlay is zero on both WordPress and Amazon.
However, to get your WordPress eCommerce store up and running, you have to pay for a website host and a credit card processing provider for accepting payments. If you don't have the proper technical skills to set it up, you must also hire a web developer.
In comparison, starting your Amazon store is as easy as plug and play without the need to spend on digital infrastructure.
Support
When you build an online store on WordPress, you're on your own, strictly speaking. While support is available on their native plug-ins, WordPress does not provide it for the eCommerce plugin that you choose to install.
Amazon has an exclusive support team dedicated to supporting sellers 24/7. They can be reached by phone, email, or chat.
Marketing
Even if Amazon provides a ready customer base, it remains your responsibility to convince them to choose your brand over the competition. This entails optimizing your listings, launching your products with promotional coupons or giveaways, and running PPC campaigns.
With your WordPress online store, when it comes to marketing, you are literally starting from scratch. To drive traffic to your website, you have to promote your store, brand, and products on search engines and social media platforms.
Ease of Use
If this is your first time building your own eCommerce store, expect a learning curve whether you set it up on WordPress or become an Amazon seller.
Both come with their respective versions of an instruction manual, so to speak, but WordPress involves some degree of technical knowledge.
Amazon requires you to submit official documents to be accepted as a seller. You must also do some reading to learn how to navigate the site as well as the rules governing the marketplace.
Conclusion
Based on the pros and cons enumerated above, it is safe to conclude that starting an eCommerce store can be done in no time and without much capital, whether you build it with WordPress or on Amazon.
The key is to choose the one that best fits your comfort zone. And the sooner you decide, the earlier you can achieve your income goals.
A few months down the line, who knows, you might be earning enough to quit your full-time job.