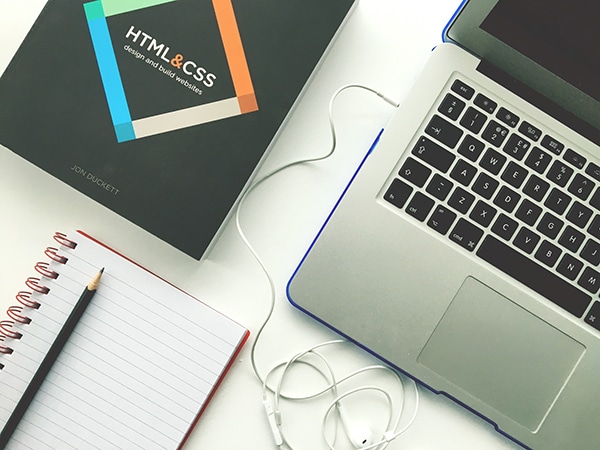 Are you looking to build your first website to expand online? Or, is your website in desperate need of a refresh?
A professional and optimized website can make or break your efforts to drive traffic and generate sales online. So, how do you go about getting that perfect website for your business?
While some business people attempt the DIY method, outsourcing web design to a professional team has many benefits.
Read on to find out how outsourcing web design can help drive traffic and increase conversions.
Cost Effectiveness
The first and most obvious benefit of outsourcing web design is cost savings. You can save up to 20% of website costs if you hire a web development firm instead of working with in-house resources.
When outsourcing, you pay only for what you get and not total time used. This drives costs down.
The firm you will hire will have all the necessary infrastructure and technical know-how already in place. Investing in these yourself is a prohibitive cost.
Allow You to Focus on Business Growth
Outsourcing web design can help you free up more than money when it comes to driving growth.
When you spend time and effort on building your website, you're neglecting your other business duties. By partnering with a web design firm, you free up time. You can invest this time to drive your strategic goals and focus on your essential business processes.
Technological Updates
Today's technology advances at a rapid pace. What is modern now can be outdated tomorrow. Your web design agency will make sure your website is up to date and functional.
For example, websites today must be mobile friendly. Google's Mobile-First index will not even list your website if it's not optimized for mobile devices.
There are dozens of similar updates each year. In order to stay ahead of the tech curve, you need to an expert by your side.
There are several emerging technologies that your company could use to pull ahead. With a web development partner at your side, you'll be able to leverage these technologies in time to drive traffic and increase conversions.
Competitive Advantage
The internet has opened up a vast market. Small companies today can reach billions of customers from all over the world. However, this also means that competition is higher than ever before.
Simply put, if you aren't doing your best to drive traffic and increase sales, your competitors will. By hiring a web design agency, you ensure a competitive advantage against any company that tries to compete with an amateur website.
What's even more remarkable is that companies can engage in online to offline sales. This means that you can find customers online who will come to purchase from your physical store.
Companies with no online presence are losing more and more sales each year, while those that embrace emerging technologies pull ahead.
This competition is also true between different web development agencies as well. By competing in the same market, the agencies will strive to offer attractive prices, useful technology, and top-tier services to their customers.
Risk Management and Accountability
Web design agencies have intimate knowledge of online risk management. This experience allows them to avoid common pitfalls and ensure your website runs smoothly. Without an expert at your side, you are leaving yourself open to malicious attacks and data loss.
The reputation of your web design partner lies on them being dependable. They'll do their best to create a safe and secure website for your company.
Moreover, you can hold the web design agency accountable for any issues that arise. If you create your website with in-house assets, you're solely responsible if something goes wrong. If you trust web design to experts, they'll fix any problems, should they arise.
This is how your website will remain updated and secure as well. With periodic upgrades and security management control, your web design partner will ensure your site remains protected.
Uptime
A web design agency will be there when you need them.
More digital agencies offer 24/7 support and uptime that's as close to 100% as it gets. While your in-house staff can call in sick and miss a day, your digital partner will always be there to fix any issues that might arise with your new website.
Partnering with Reliable Experts
Finally, when working with a web design agency, you're effectively hiring an expert to work at your side. The decades of experience behind that agency will help your business too.
As your web designer wants you to succeed, they'll do their best to guide you to the right choices and create an attractive and effective website for your business.
Your web development partner will also be able to train your staff in key functions of your website. This will ensure that your company utilizes all assets as effectively as possible.
This expertise will also come in handy in a variety of related activities, including analytics, accessibility, and content marketing.
Looking at Outsourcing Web Design? We've Got You Covered
With more than 25 years of experience in web design and search engine optimization, Innovative Solutions Group has been helping small businesses gain the online presence they deserve.
We understand what it takes to create a beautiful and engaging website that drives traffic. When outsourcing web design to us, you are hiring a top-rated web design agency with thousands of successful projects over the years.
Contact us to find out how we can build you the perfect website to reach your business goals today!