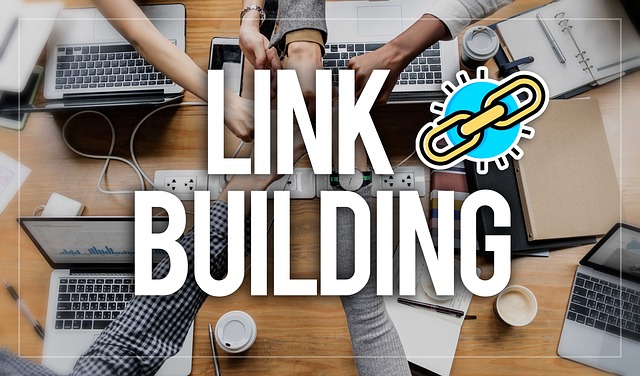 You have quite a number of options when it comes to building links to boost the SEO quality of your website. Lately, there's an increasing debate on guest posts vs niche edits to improve your search ranking on Google and other search engines.
This post explains the two link building strategies, how they work and other relevant details to help you decide which one can increase your site visibility and rank your website higher on Google and other search engines.   
Why Care about Link Building?
Search engines like Google rank your website based on a number of factors. One of the primary ranking factors Google considers is the number and quality of backlinks to your site.
Meanwhile, not all links are the same. While some links pass value to your website and increase your visibility and position on SERPs, others don't. For links to improve your search ranking, they have to come from reputable or authority sites within your industry. This tells Google that your site is credible enough to have been referenced by such sites.
That said, both guest posts and niche edits can help you generate high-quality links. But the million dollar question is, which one is more appropriate for your business?
Now, let's get down to brass tacks…
What is Guest Posting?
Guest posting, also known as guest blogging is a practice of publishing your post on another person's blog in order to build a relationship, exposure, authority and most importantly for backlinks to elevate your site on to the page #1 on search engines.
This concept looks really simple but it requires some amount of efforts. First, you have to research credible and authority sites or blogs (with massive traffic) in your niche that welcome guest posts. Once you identify the right ones for you, you reach out to them and offer to contribute a post on their site.
After getting their approval, you create a blog post according to the requirements of the hosting blog and your article gets published if it meets those requirements. One huge advantage of guest posting is that you can integrate your target keyword within the title and body of the post.
Apparently, there's always a quid pro quo involved in guest posting. Many bloggers are interested in having well-researched, topnotch content on their blogs in order to attract and engage their current and prospective audience. So, they offer you the opportunity to publish on their sites. And in return, you get to attract new readers and also drive high-quality backlinks to your site (which boosts your chances of ranking higher on search engines).   
Guest posts enhance your SEO efforts because most readers seem to trust blogs or websites with multiple authors.
However, guest posting may not deliver immediate results. Writing one or a few articles on a couple of sites doesn't necessarily guarantee immediate influx of traffic. You have to invest time or money (if you're hiring a content writer) to create valuable content that engages your readers. The rule of thumb is to write as many articles as possible and get them posted on multiple authority websites or blogs.
Heads up: Not every established site accepts guest posting!
Authority sites put their readers first. So, they assign their editorial teams to proofread the content forwarded to them. On several occasions, these sites got discouraged from accepting new guest posts as most of the content they received lacked quality. As a result, they stopped accepting offers for guest posts.
How To Find Sites That Accept Guest Posts
The process of prospecting looks quite simple but can be a little complicated if you're not sure of how to go about it. The easiest way to do this is to start by searching for a list of credible blogs or websites in your niche. This won't cost you a cent unless you want to use a paid tool like Ahrefs to do your search.
Head on to Google and use any of the following search operators:
"Keyword" "write for us"

"Keyword" "guest post"

"Keyword" "become a author"

"Keyword" "inurl:contributors"

"Keyword" "inurl:authors"

"Inurl: "your keyword" "contributor"
There's no limits to the combination you can use when prospecting.
Another way to find good prospects is to follow people or companies that actively publish guest posts. Most of them share their posts on social media such as LinkedIn, Facebook or Twitter. You can find where they publish their posts by heading on to Google and type:
"The author's name" or "company name" "guest post"
What are Niche Edits?
Niche edits, formerly known as contextual links, is a link building strategy where you place a link in an existing article, rather than creating a new article as it's done in guest posting.
Like in guest posting, you want to look for a blog or site that's related to your niche. You should make sure that your links are inserted in a post that's relevant to your target keyword.
Niche edit links have become extremely popular lately because they are a proven strategy to get backlinks from real, authority sites that are already indexed and ranked by Google. The chances of you getting immediate results are higher especially if the content is relevant to your website. Placing your links on relevant and established sites or blogs can drive targeted traffic to your site.
It's easier to get niche edit links than a guest posting slot. Webmasters are more likely to allow you to edit existing posts and place your like since you're not putting a new article on their site. For the most part, this enables them to have their old posts revised to reflect new development or trends.
And for you, it's a cheaper option as you don't have to create an article from scratch. By and large, niche edits consume less time and money, and have a good ROI.
However, people frequently ask if niche edits is black hat.
The answer depends on how you get your link.
Officially, Google doesn't like or encourage any form of link building. However, there's a way you can "beg" for links without being penalized.
The one legitimate way to do so is to reach out to your prospective host and ask if they can add your link to their site. Some may not agree, but most will as long as your link supports the contextual value of their content. That way, you can call niche links a black hat.
Google however frowns against using dishonest networks such as SAPE to inject niche edits into hacked sites or blogs.
So, what really determines whether or not a link building strategy is black hat isn't exactly the link itself but how you get it.
To avoid running into trouble, make sure you reach an agreement with the website owner when adding your link to the existing content on their website.
How To Acquire Niche Edit Links
Carefully select your targeted URLs (usually your homepage or a targeted campaign page.

Research websites that link to articles that are similar to the ones you have on your website. The site should have a steady stream of traffic and must have been running for some time.
Build a relationship with your prospect.
Pitch a topic that's relevant to the posts on your selected sites.
Some website owners will charge you to add your link to their site while others will gladly do it for free.
As said earlier, niche edit links are a cheaper option when it comes to getting external links. However, this strategy will not enable you to attract the full keyword relevancy that you get with guest posting.
Guest Posts vs Niche edits: Which One Should You Use?
There's no right or wrong answer to this question. Your choice should be shaped by your marketing goal. To guide you further on how the two options work, consider the following differences between the two at a glance:
   

Guest Posts

     

Niche Edits

Allows you to insert your main keywords in the article title.

Your links are embedded inside a fresh article.

You may get traffic if your content is valuable and relevant enough.

Results are not always immediate as Google will have to index the post before it becomes visible online.

Many authority sites don't welcome guest posts

Creating a new piece of content requires investment in the form of time, money or both.

You can't influence the article title.

Your links are added to existing article, already indexed with proven traffic

Chances of getting traffic are higher since your links are inserted within already indexed pages or posts

It requires little or no investment since you're not writing the article from scratch

Authority sites are more likely to welcome request for niche edit links than new post

It gives almost immediate results. It also guarantees high ROI. 

 
Your choice depends on your goal, available resources and whether you're looking to build a long-term backlink strategy or you want something immediate.
For example, you may want to consider guest posting if you're looking for a long-term backlink strategy, build sustainable relationships with those in your niche and get wider readership.
On the other hand, niche edit links may just be a perfect option for you if you're keen on getting instant backlinks. This may be a preferred option for people who are looking for a low-risk way to increase their sites' search ranking.
If you're choosing niche edits, then you can make up for its less relevancy by using supporting documents.
Supporting documents are pages on your site that are mainly created to rank your main/targeted page. For example, your main page could be your homepage. Then you can create two separate pages whose purpose is to catalyze the ranking of your targeted page. These documents should contain some important keywords you're aiming to rank for.
So what you do is direct niche edit links to these supporting documents… and then link supporting documents back to your main page. That way, the backlinks have been cleaned, so to say, by the internal pages that you have on your site.
Conclusion
No one is exactly sure of how the Google algorithm works (except probably Google engineers). That means only Google, and no extraneous agent determines whether or not your site appears top of the SERPs. Meanwhile, it's a known fact that Google uses ranking factors among which include solid and authority backlinks.
This post already identified the most powerful strategies to build legit backlinks to your site – guest posting and niche edits.
These two strategies help you achieve the same results (to get backlinks) but in different ways and at different speeds.
Finally, it is important to note that there are people who combine the two strategies and get amazing results. Your backlink building strategy is totally up to you, you need to look at what your competitors are doing, where they are getting their links, the types of links they are building. Then you create a blueprint to match and beat them if you truly want to rank above them on the serps. It is really that simple. So, yea, guest posting works, niche edits work. Your approach will determine the kind of results you get from using each or both.
Need help? Give us a call and ask about our affordable SEO sevices, we would be honored to work with you!