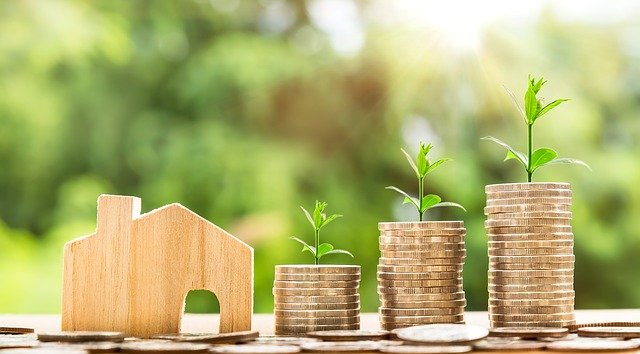 If you want to get more sales from your website traffic with different seo and web design techniques, you have landed in the right place. In this post, we will provide you some important tips that would help you increase your sales and the overall aesthetics of your site. 
You must know before reading all the other tips that you can easily increase your website sales if your audience or target audience is interested and attracted to your website's interface. 
We would also give out information about a tool that can play an important role in improving your site's look.
Read these winning CRO practices and tips to increase conversions & sales
Following are some of the top practices that you must consider for improving your sales and other issues.
Have a noticeably and clear CTA
CTA, also known as call-to-action, is an especially important part of your site and can play an important role in increased conversions. A clear CTA button would help you a lot in generating an actionable step towards conversion. You should place the button in a  place where visitors can easily find it and click on it to move one step closer to the the purchase decision.
Include the simplest contact forms
With the CTA button, you also have to make sure that you add some simple contact information. Your customers can easily get in touch with you. The important thing here is that you have to add the correct information. It is quite natural that people will get turned off if you add tedious information on the website. So, it is important to add simple and correct information on your site to increase conversion and sales.
Prioritize your main page
According to recent statistics, a user would spend around five seconds on a website's home page before visiting other pages or a purchase decision. The main page of your website must be extraordinarily attractive so that you can get them engaged and invested.
Monitor your website for mobile phones
More than 50% of the web traffic is coming from mobile phones. You must know that if you want to increase your website's conversion rate and sales, you have to monitor your site/page for responsiveness. You can capture a large chunk of the audience from mobile phones, so you should focus on making your site aesthetic for smart devices.
Maintain your loading speed
To increase your conversion and sales rate, you have to ensure that your site's loading speed is well-optimized. If your site or page takes more than three seconds to load, you will lose a serious number of potential buyers and traffic. If you want to boost your conversion and sales rate, you have to optimize the page speed.
Display trust symbols
Showcasing the trust symbols is very important as it can help you indicate your site's credibility and trustworthiness. You can easily add security badges, testimonials, and other important awards.
Steps to improve your overall web design
Here are the few tips using which can help improve your overall design:
You can revamp your sales funnel. It will benefit your business greatly and would help you enhance your customer journey.
Creating relevant content is another way of improving your website design. You can easily add unique text and images to make it more attractive.
Adding a logo to your website is crucial. You must understand that your logo plays an important role in making your site attractive and more accessible to your potential audience. A good logo can affect the purchase decision of users in an incredibly positive way.
If you don't know how to design a logo, you can use the online logo maker tools or hire a professional to get logo design templates. There are tons of free logo maker tools on the web, and we would suggest you pick the best one for designing a logo for your website.
Design studio by smallseotools!
The logo maker offered by smallseotools is one of the best utilities that you can find on the web. This logo maker service is free to use, and there are no such limitations in its working. You can easily utilize this logo maker to get free logo design and templates on any device you want as its work is based online.
You would easily find thousands of logo icons and templates to create your logo for free. The templates offered by this tool are quite elegant and unique; you can easily drag loads of organic traffic to your website with the help of this logo designer tool! It is considered to be a good choice for both personal and professional use!
There are many more online tools that can help you create better content for your website and it is up to you to pick the one that suits you the most.
Need help with your website? Check out our WordPress web design services and give us a call. We'd be honored to partner with you!