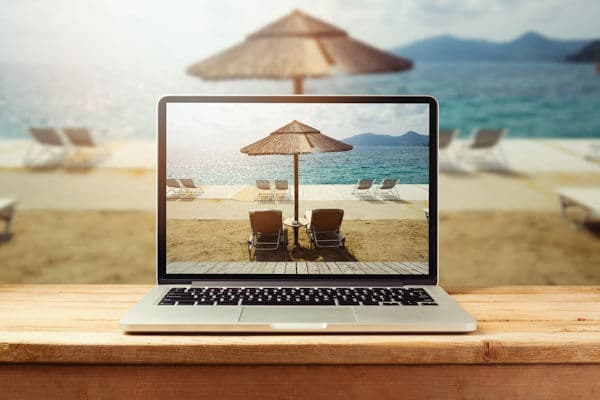 Over the past few years tourism website design has changed drastically and therefore, tourism boards have taken to re-designing their websites with one end goal: to make them inspirational. These designs have become interactive and informative, with a strong emphasis on vivid imagery.
The use of video has become integral to offering users a true taste of a destination – bringing imagination into reality.
Travelers across the globe have an unlimited amount of resources to plan a trip. Despite this, tourism websites remain important for a number of reasons:
They are a reliable, consistent source of information
Trusted booking agencies often refer users to these sites
They tend to rank highly in Google search results, reinforcing their 'trustworthy' reputation.
Despite this, many travelers have begun to turn to platforms such as Facebook, Instagram, and YouTube as sources of inspiration.
This is the reason tourism websites have taken to curating their own ideas and inspiration from these platforms.
With all this in mind, what are the trends driving tourism website design?
Read on to find out!
Top 5 Trends Transforming Tourism Website Design
1. Simple Is Best
Many websites have taken to simplifying things on the front end of their sites, including:
Streamlined navigation
Flat architecture
Full-width, modular design
Websites are being designed to cater to mobile efficiency, moving away from clumsy, cluttered layouts.
2. User-Generated Content Integration
Now, this may sound super fancy. But all it boils down to is tourism boards drawing inspiration from platforms such as Instagram and Facebook.
Tourism website design has become focused on the 'experience' and creating a sense of inspiration. Web designers are studying the success behind Instagram and Facebook and have begun applying these principles in their design.
As the millennials of today are drawn to 'insta-worthy' images for inspiration, tourism boards have taken heed.
3. Creating Inspiration Through Video
Video has now become an incredibly successful way to create a sense of inspiration and motivate interest.
Interactive city guides have become a staple on most sites today. While still in the experimental phase, 360-degree videos and shorter clips are also popular.
Tourism boards also use their websites as booking portals for many of their travel partners, such as the highly popular Vatican tours.
4. Data Mining
Tourism website design is not all about front-end development, though.
Data mining on the back end has also proved successful. Tourism boards are making use of Customer Relationship Platforms (CRMs) to generate invaluable data.
This data provides insight into the forms of content users prefer, partners which provide the best services and more. Essentially, this data mining is being used to understand what makes travelers tick!
5. Focused Self-Promotion
Tourism boards have realized how ineffective it is to promote regions which are not popular, and never have been.
Instead, they have come to realize it's more valuable to promote regions they are well-known for. Basically, they have moved away from spending resources on promoting regions which are not profitable.
Time to Create Amazing Tourism Websites!
In today's world, you either keep up with technological trends or get left behind!
If you're looking to create a tourism website of true value to your travelers, it's not as difficult as it seems. All it takes is a little research and a focus on being both informative and interactive.
Leave the clutter behind, scale things down to be simple and efficient and you'll have yourself a winning website!
Got any questions or thoughts? Drop a comment below or send us a message.