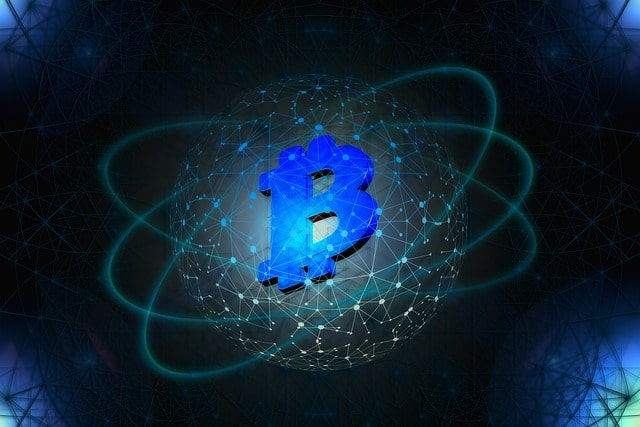 Cryptocurrencies are more accurate than ever now. There are many options on top of Bitcoin. Indeed, this kind of payment is spreading through several online businesses worldwide. That's why the first cryptocurrency WordPress plugin was created. It was just a matter of time for website developers to enable payments in cryptos.
In this article, we'll explore some of the best WordPress cryptocurrency plugins to allow payments in several kinds of cryptos.
Also, stay tuned with the latest news as investigated by Scanteam and find a useful crypto payments infographic that breaks down key factors.
Cryptocurrencies Meet WordPress
Bitcoin, the first cryptocurrency, was launched in 2009. Its creation is attributed to the name of Satoshi Nakamoto. Yet, no one knows whether this is his real name or even if it's a real person.  This currency is known for its volatility and anonymity. It's impossible to track a bitcoin to its owner. Nowadays, several other cryptocurrencies are circulating in online transactions.
WordPress is a platform that allows anyone to create and manage their websites. WordPress is a popular option for e-business, blogs, forums, and much more. This company controls almost 40% of active websites today.
More businesses are moving online and accepting cryptos. So, creating a WordPress Bitcoin plugin was a natural development. Now, customers and retailers can operate cryptos efficiently in various business transactions. If you need a professional hand with your WordPress website, contact WP Fix It.
Why Choose a Bitcoin Plugin?
There's no question that bitcoins and other cryptos are in a steep ascension lately. In countries like Turkey and Nigeria, cryptos are widespread. In El Salvador, bitcoin became legal tender, in a world-first. So, businesses that don't operate this kind of currency are missing out on a vast clientele.
Once your business is online, your products are available to the world. Still, differences between currencies are a significant barrier in international transactions. Cryptos can easily circumvent this obstacle because transactions are carried between e-wallets,
and cryptos can be cashed out in the local currency.
Credit and debit cards work well, but they can't avoid currency exchange issues. Besides, not everyone has access to those payment methods. It's in any business's best interest to welcome customers as they come. Cryptos provide frictionless payment options for those sceptical about more traditional methods. Additionally, cryptos avoid banking taxes and long waits.
Stable Volatility
Bitcoins are indeed as volatile as they can be. However, they are extremely valuable right now. Back in 2010, a guy named Laszlo
Hanyecz bought two pizzas for 10,000 bitcoins.
A single unit of this currency is worth over $50,000, which probably makes the "pizza day" guy regret those pizzas a lot. So, bitcoins can be a good investment in the long run. You can check the current values here.
Thanks to blockchain technology, operations with cryptos are smooth and incredibly safe. Also, transactions are protected by a hexadecimal code, making hacking unlikelier.
How to Choose Your WordPress Cryptocurrency Plugin
Different plugins serve different purposes. Some of them are paid, and others are free. Which one is the best for you? It depends on what you're looking for. Get your priorities clear before you choose your favourite plugin.
Does your platform sell physical items or files? Are you planning to reward your customers somehow? What kind of cryptos are you willing to accept? Are you looking for a plugin that will convert crypto cryptos into fiat money and vice-versa? Maybe, one that only takes crypto?
Planning the Next Step
Accepting cryptos on your business should be a carefully planned step. You must have a clear understanding of how cryptos work and the best security practices. Moreover, consider why you want to operate with it, and your target consumers are likely to use them.
The price volatility associated with this kind of currency can also become trouble for shoppers and sellers. Cryptos are often targeted by government intervention, hackers, and criminals. Still, a survey with 100 merchants pointed out that 60% of them were happy to replace dollars with bitcoins as a payment method.
After pondering the issues above, installing those plugins shouldn't be a problem. Many of them are free and offer tutorials, user support, and FAQs. Paid options often provide demo versions.
The Cream of the Crop When It Comes To WordPress Cryptocurrency Plugins
There are several plugin options for your website. In this section, you'll read more about the most used plugins for WordPress. Which one is the best for you? Keep reading and learn more about each option.
#1 – NOWPayments
NOWPayments is a crypto payment gateway that lets businesses and merchants accept payments in 100+ cryptocurrencies. There's an autoconversion available, meaning that merchants can choose to accept the coins they prefer, and NOWPayments converts them automatically.
NOWPayments Woocommerce plugin has many benefits: fast and secure transactions, low fees, as well as easy installation. Moreover, the funds go straight into your wallet—no bank has control over your income.
#2 – CryptoWoo
Cryptowoo is a payment plugin that operates with many different cryptocurrencies. Among them, there are Dash, BlackCoin, Litecoin, Dogecoin, and Bitcoin. This plugin is also capable of converting prices between regular currencies and cryptos. It always works with real-time exchange rates.
#3 – WP Bitcoin Wallet
This Bitcoin wallet is perfect for receiving or sending bitcoins from your blog or website. You can access your wallet through your dashboard.
#4 – All Currencies from WooCommerce
All Currencies is a Bitcoin WooCommerce plugin that works in more than 100 languages and with 28 cryptocurrencies. It operates with countless world currencies as well, with real-time conversion tools. There's a Pro version where users can custom currency names and symbols. It's an open-source plugin, in constant improvement.
#5 – Bitcoin Calculator
This calculator supports 32 currencies, and it's adjustable to any webpage. It allows users to change colours, titles, descriptions, and default currency. This plugin is also completely mobile-friendly. Additionally, users can set up the JSON Data Cache, different currency pages, and change the default currency.
#6 – Altcoin Prices
Altcoin Prices lists alternative currencies, hence the name. This list comprises over 1,000 cryptos. It's easy to set up and also creates a new WordPress page automatically. It considers the US dollar value and market cap. It isn't a payment system. Instead, it provides valuable information for retailers and consumers.
#7 – Digital Paybox
Once called Donate & Download, Digital Paybox generates files for payments. It's a perfect plugin for receiving donations. Payers choose how much to send and via which gateway.
It can be via EgoPay, credit and debit cards, and bitcoins. PayPal, Skrill, and other e-wallets are also accepted.
You can have a better idea of the plugin's functioning with its demo version. Users can choose a minimum amount for payments and also for separate files. Customers receive an email with the encrypted download link once the transaction is completed. Users can also add a checkbox with "Terms and Conditions" and enjoy a smooth integration between the plugin and WordPress' Personal Data Tools.
#8 – WooCommerce VirtualCoin Services Gateway
It's a payment gateway that supports Bitcoin, Dogecoin, Litecoin, and other cryptocurrencies. It requires a VirtualCoin Account and an API Key to access this gateway. VirtualCoin also offers customer support on its homepage. However, cryptos don't go straight to your wallet in the system, as it requires an API checkout. This plugin doesn't work with Ethereum at the moment.
#9 – Bitcoin Faucet
It's an interactive tool that awards small fractions of bitcoins to visitors. It's perfect for rewarding visitors for online traffic. It works with several cryptocurrencies and a plethora of MicroPayment Systems. MicroPayment Systems intermediate the rewards offered by a website and a customer's e-wallet.
It isn't a payment system but a rewarding system. It exchanges bitcoins for traffic on your webpage. It allows you to work with small fractions of bitcoins and other cryptos. It works with alternative captcha systems, such as CoinHive, SolveMedia, RainCaptcha and FunCaptcha.
#10 – GoUrl
This payment gateway works with Easy Digital Downloads, a platform for digital products. It takes Bitcoin, Litecoin, Dogecoin, Bitcoin Cash, Dash, MonetaryUnit, Peercoin, Vertcoin, Feathercoin, PotCoin, Reddcoin, and Speedcoin.
There's also the Bitcoin PayPal Donations version. With this GoUrl version, you can accept donations in all the cryptos mentioned above on your WordPress website. GoUrl fits into any website, so shoppers don't need to leave the page to make payments. It also offers three integration options for payments and operates with direct payments.
#11 – Stripe Payment Gateway for WooCommerce
With this plugin, you can accept payments in bitcoins through Stripe. Supported payment methods include Alipay, Apple Pay, Google Pay, Klarna, plus credit and debit cards. This plugin also allows refunds.
This plugin is entirely free and doesn't require customers to leave the page to make a payment. Stripe Payments also offer a dashboard where you can control payments and other transactions.
#12 – Mollie Payments for WooCommerce
Mollie Payments combine the most common payment methods, like credit and debit cards. Mollie developed this system to ease payments through WooCommerce. It's also a multi-language plugin, working in German, Dutch, English, and French.
It doesn't require lengthy paperwork nor security procedures. It operates with all the major European e-wallets, like Giropay, iDEAL, SOFORT Banking, plus PayPal, Klarna, and Paysafecard.
Conclusion
Cryptocurrencies are everywhere, and right now, there's no point in asking whether they're here to stay. Accepting various payment methods is a competitive advantage for online businesses. The best choice will depend on what your necessities are.
Need help with your website? Take a look at our affordable WordPress website design services and get in touch. We'd be honored to work for you!