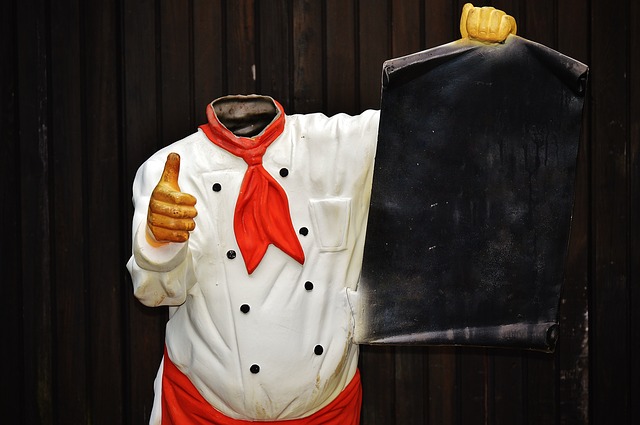 If your eCommerce platform can't meet your customers' expectations anymore, it's time to get away with it.
Here's why:
The pandemic has already changed the customers' buying habits and behaviors.
78% of customers never checked out due to one bad experience.
Agility in time to market is the new normal.
Desktop-based online shopping is long gone. Mobile phones, social media platforms, and even IoT are dominant today. It's pretty evident that traditional platforms cannot make it up to Gen Z customers.
Hence, the only way out for you and your customers is headless commerce. It can overcome the limitations of traditional platforms.
You will be free to create better experiences for your customers!
Before we keep going on with headless commerce benefits, let's get the basics right.
What does headless commerce mean?
Headless commerce is a revolution. It separated the front-end of an eCommerce application from its back-end. The resultant architecture, thus, enabled independent customization of the application.
It means you can now update and edit the front-end while the back-end stays intact and vice-versa.
Besides, your developers are free to use the latest front-end technologies in the market. The back-end won't interfere because it will carry out its tasks in a different environment.
It also made the investors see the potential in headless commerce. As a result, they invested $330.8 million since 2019 into its adoption by eCommerce vendors.
Top 13 benefits of Headless Commerce
The architecture of headless commerce makes your website flexible. Let's see the benefits to know how it does so.
1. You can create an omnichannel experience for real
98% of Americans swap their devices the same day.
Moreover, multichannel shoppers spend 10% more than they would with one shopping method.
See, you can't afford to stop at a single sales platform!
Every eCommerce platform promises to deliver an omnichannel experience. But the lack of support in legacy systems makes it impossible.
Yet, with headless commerce, your developers can actually build a new sales channel. Besides, they don't have to wait for the back-end to support the change. You can:
promote your product and services across many channels,
use progressive web applications to sell your products,
use APIs to connect your platform to a variety of sales channels.
2. You can do limitless front-end customization
Headless commerce doesn't limit you to in-built front-end options. Instead, it allows you to:
integrate IoT enabled tools to your CX platform,
cross-sell your products with intelligent product recommendations,
create and experiment with different user interfaces,
choose any framework to design the front-end, and
make changes in the front-end without breaking the back-end.
The whole point of limitless customization is to keep the back-end from interrupting. Headless platforms do not disrupt the commerce functionalities during customization.
3. Your platform can offer a personalized customer experience
Every customer wants a customized offer. Brands such as Netflix, Coca-Cola, and Sephora know this better. 89% of businesses like these are already investing in personalization.
62% of U.S. customers can share their email addresses to receive personalized offers.
This is the power of personalization. And you can accomplish it with headless commerce. Here's how:
customize your front-end to align with customer preferences,
send personalized promotions based on their previous buying behaviors,
display pop-ups on your site that pique their interest,
deploy storefronts that are compatible across all the sales channels, and
create any type of experience that your customer might want.
4. You can improve your conversion rates
When you offer a personalized customer experience, your conversion rate improves by 8%.
Headless commerce gives you the platform you need to create intuitive storefronts. Besides, it allows you to experiment with your website design, which can make the visitors stay for long.
It gives your developers the freedom to:
create small quizzes for customers to offer them discounts,
customize product placements to suit customer preferences, and
experiment with CTAs to draw your visitors' attention and interest in your products.
5. You can save more on long-term costs
Front-end development with headless commerce might seem expensive. But the truth is the other way around.
First, when you create new digital channels, customer acquisition and retention are no-brainers. You don't have to divide the parts of your budget for these activities.
Second, when you personalize the platform's front-end, you spend less on products marketing.
And third, you don't have to spend a fortune on the maintenance of your platforms.
6. Your platform can integrate with other systems with ease
APIs are the key drivers behind the architecture of headless commerce. No doubt, integration with headless eCommerce platforms is more manageable than traditional platforms. You can integrate your eCommerce website with:
marketing automation tools,
back-office systems,
ERPs,
CRMs,
CMSs,
inventory, and
even new APIs.
You can also integrate your website with tools to help you create a new product line or a new sales channel.
7. Your business gains a competitive advantage
You are always one step ahead of your competitors with headless commerce. It equips you with possibilities your competitors can't even imagine with traditional platforms.
Amazon sets an excellent example of this.
Many eCommerce giants fail to stabilize their platforms even after a week of updates. But Amazon, even after every 11.7 seconds of code deployment, leaves little to no signs of outages.
With headless commerce, you can:
keep up with customer expectations, so they don't switch to your competitors,
customize your front-end on the go while your competitors recover their back-end after minor updates,
embrace new opportunities faster than your competition.
8. You can embrace agile marketing
A headless commerce platform can set up an international site for you within a few weeks. It is unlike traditional platforms that might take months even to set up new sales channels. 
Other instances where headless commerce offers agility are:
promotions on a new social media platform,
setting up weekly marketing tasks,
deploy the latest technologies whenever you wish to, and
launch new and ever-evolving customer experiences.
9. Your platform can work with new technologies
With traditional systems, deploying new technologies to the front-end may take ages. But, with headless commerce, you can work with them as soon as they step into the market. 
A headless system uses APIs that allow you to:
launch new experiences for your customers with the latest technologies,
add new applications and touchpoints to get better insights into your data,
introduce "click-and-collect" options in your platform, and
integrate wave picking with payment systems.
10. You won't stay confined to an in-built CMS
Traditional eCommerce platforms limit you to in-built CMS themes and templates. They further prevent front-end customization.
As a result, the message you are trying to convey to your audience isn't personalized for them.
In headless systems, you work with a decoupled architecture. Meaning, CMS and the eCommerce back-end are not tied to each other. As a result, it enables you to put across your content the way your customers expect.
11. You can boost your site performance
Slow loading pages can drive your customers away from your website. It takes them 3 seconds to abandon your site for good.
Headless architecture works on the root cause of slow loading websites. Here's how:
since the CMS of your platform is not connected to the back-end, it's easy to use the APIs to pull the page data,
the developers can work on independent parts of the platforms without affecting others,
the front-end can leverage back-end processes with ease, and
when resources work without dependency on each other, there are no performance issues.
12. Your platform will be "compatible" with scalability
With evolving customer demands, you need to redefine:
the way you manage data,
your website hosting strategy,
how customers engage with your platforms,
the front-end of your website, etc.
Your eCommerce business will scale. And you will need a platform that can support the ever-increasing demands of your business. 
With headless commerce, you have the flexibility to scale your business on your own terms. You can:
lookup to new market trends,
plan your commerce operations to meet new goals, and
upgrade your system to work with new technologies.
13. You can diversify your products, supply, and brand
With traditional platforms, your brand may not evolve at all. Since customer expectations keep changing with time, you might want to:
open a new product line,
change the way you display your products,
redesign your brand logo,
test a new supply line,
or enter a new geographical area.
With headless commerce, you can:
reduce the risk in implementing these changes,
experiment with products and different suppliers without impacting business operations,
speed up the process of testing and decision-making, and
make it easy to manage different product lines across all the sales channels.
The bottom line
It's obvious. If you tap into the potential of headless commerce, the possibilities are endless.
You can offer your customers what your competitors cannot.
Customer expectations will continue to evolve. And headless commerce is your building block to customer loyalty.