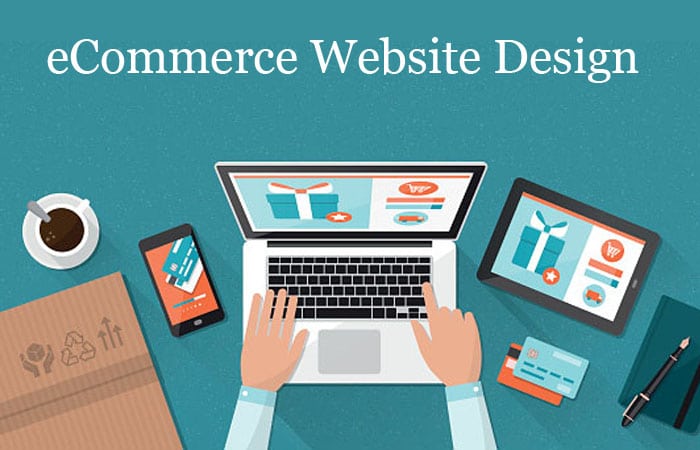 Are you wondering how to upscale your brand visuals? Or perhaps you are thinking up ways to boost sales to your eCommerce website?
Well, look no further if you are wondering how to improve your website design, then you have reached the right place. 
Web designing, indeed, doesn't come easy, and you need to put a lot of effort into it to produce a top-notch website. Top firms, upcoming alike, invest time, effort, and other resources into getting a good website. Various factors play a part in building and maintaining a website, and in this article, we would be sharing nine simple ways to build your eCommerce website design to boost sales.
With Any eCommerce Website Design, Focus On User Experience
There's no bigger turn off than landing on a website that's incredibly difficult to navigate.
As a result, you need to ensure a good user experience is on the top of your website design list.
Here are some ways to make it happen:
Prioritize functionality:

The first thing that you should take into consideration is the functionality of your eCommerce website. Do you know where to put your navigation buttons, or is it confusing for your customer? You should make sure that you can get your customers where they need to go on your website. This is important because a cluttered website will drive customers away. 

Make it accessible:

Another thing that you will want to consider when working on your eCommerce website design is whether or not you are making your website accessible to a variety of people. If you only have a single layout and keyboard on your website, then you won't be able to make changes to it easily. However, if you are putting a variety of items on your site such as an online store or a contact form, then you will be able to make these changes much easier since you'll be able to change things up from page to page. 

Have a support desk:

This support desk should be able to answer any questions that your customers might have about your website as well as giving them advice on how to make changes to their website. Make sure that you're there to answer any questions that your customers might have as well.
Optimize Your Website
A great way to drive traffic to your page is by optimizing your website. 
Optimizing your website allows you to drive organic traffic, reach people who are interested in your website, and turn your web visitors into clients or customers. And that's exactly how to get on the right track by nailing your SEO game.
You must ensure your eCommerce website gets to the top on SERPs (Search Engine Results Pages). This way your site is exposed to more people which improves your chances of connecting to your target audience.
A few tips on how to develop an SEO website that ranks well on search engines include optimizing your web images, making your website URL user-friendly, and by all means, avoiding keyword stuffing. All in all, it is important to keep yourself updated on the latest SEO best practices to keep your website on the top of SERPs.
Another tip is to learn how to use Google ads wisely. You must know the right spots of your website to feature ads as well. By placing ads in the right spots on your website, you will be able to generate more traffic to your site. Remember, if ads are placed in the wrong areas, it will not only annoy your visitors but also lower their click-through rate.
Keep It Professional
There is no doubt that having a professional-looking eCommerce website design is very important to have a successful online business.
Therefore, your eCommerce website design must exude professionalism in all dimensions — aesthetics, style, brand colors, and so on. 
Additionally, you must make your website informative by touching up its relevant pages. Important pages to pay attention to are:
Home page

: This is the first place visitors come to on your website. Hence, you must not only make it attractive and practical as well.

About page

: Here, you should give a detailed description of what your website is about and what problem you're solving.

Contact page

: This page should include your contact information and social media handles to make it easy for visitors to reach out to you.

Shop/Service page

: Depending on what your offer may be, this page is meant to showcase your brand's products or services.

Blog page

: This page serves as a great way to keep your audience updated on what's going on in your industry.
Summarily, you can achieve a professional website by paying attention to factors like these, or you may consider hiring qualified web designers or read Newstricky to upscale your website design.
Implement The Principle Of Hierarchy
In simple terms, the principle of hierarchy states that "The most important things in a design should be the most obvious." 
When touching up your eCommerce website design, make the essential pieces of information the most obvious.
So for critical areas where you have vital instructions on your page, your website's CTAs, or specific offers, ensure they are the most glaring parts on your website. You can do this by using a different font type, font color, or simply altering the size of your desired information piece.
Pay Attention To Branding
Branding is about conveying a message in a manner that your target audience will remember it. Branding your website creates a connection that links your website with its customers, successful branding helps you stand apart from the competition, it generates word of mouth publicity and referrals that is an integral part of any growing organization. 
Therefore, you need to pay attention to your brand elements and make sure they are consistent in your eCommerce website design.
A few ways to do this is by ensuring you have a consistent color scheme, logo, and slogan on your various platforms.
Use Color Psychology
Learning how to use colors effectively on your website can help you increase your conversion rate. Colors have a powerful impact on the brain. When we are looking at something that has bright, vibrant colors, we tend to think and focus more than we would if the background was the same color as the background of the page. This means that using appropriate colors on your website can make it easier for your customers to keep track of what is going on, as well as helping them to remember more easily what your company is all about.
In that regard, it is imperative to carry out some research on the different colors and the emotions they evoke. It is also a good idea to research various businesses in your industry and see what their typical colors are. Be sure to pay attention to how many times those colors appear on the websites that you are comparing.
Use High-quality Images
There's a popular saying, "A picture speaks a thousand words," and while we find it to be true, to amplify it further understand that, "A high-quality picture speaks volumes."
You have only a couple of seconds for people to have an overall impression of your website, and to make it a good one, it's in your best interest to include high-quality visual content pieces.
So whether it's a graphic design, product picture, or sales video, make sure it's not only functional but visually appealing as well.
Include Social Proof
Social proof is a term that is used in social media to prove the truth of what people say about you or your product/service. This includes posts on social media networking websites, discussion groups, forums, and blog posts.
In the realm of digital marketing, there is no bigger buzzword than "social proof" in helping you get traffic to your website. When someone mentions your website, they are doing so because of the positive experience that they have had with your service or product. 
To encourage these good experiences, you must add proof to the situation by way of testimonials, reviews, and even photographs. This is where you should use the power of social media marketing in your favor.
Simply discussing on a forum about your product can help you build social proof because people will provide positive feedback to back up their claims.
You can also find sites that offer "social bookmarks" that can give you tons of exposure in just a few short clicks. You want to include social bookmarks in your email signature, your About Me page, and anywhere else you can think of on your website. To make use of this powerful marketing tool, you should make sure you use all three aspects of your website: About Me, Your Contact Info, and Social Bookmarks. This will bring you significant traffic from people that see your links and see how confident others are saying that your services and products work. 
Have Vivid CTAs
What's the whole point of your website? What action would you like anyone that visits your site to take when looking through your page?
Having a clear Call To Action (CTA) in your eCommerce website design lets visitors know what the next step to take is.
So whether it's to buy a product, register for a service, or download a digital content piece be sure to present it in the most vivid way possible.
Remember the principle of hierarchy, "The more important it is, the more obvious it should be."
Conclusion

 
There you have it, nine ways to upscale your eCommerce website design to boost sales.
Make sure to also pay attention to delivering great customer service to help foster new and existing customer relationships.
By implementing the right website design tips, you encourage people to not only trust your brand but also be more open to investing in your offers.