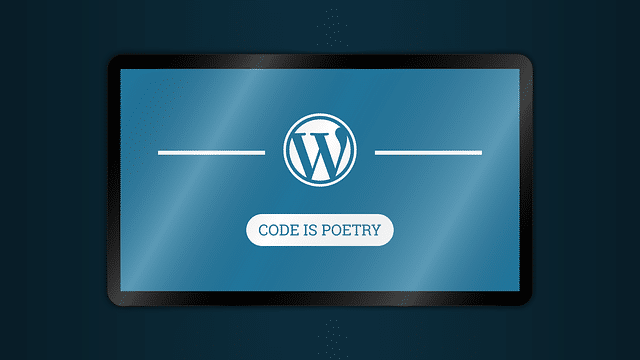 With so many options available, it is hard to pick the right path when starting your own website. Between different hosting companies, content platforms, coding skills and more, getting up and running quickly can be a challenge. But the good news is this. Premium website builders that use drag and drop interfaces have become incredibly popular as of late, and the Divi theme is one of them. So, what is divi, exactly?
What is WordPress
First, let us define what WordPress is. WordPress is a content delivery system that easily manages assets that load webpages. This could be images, videos, text, code and more.  Think of WordPress as a blank word document that you can add information to. And themes are added to make it look and act nicely. What makes the WordPress platform so popular is its ability to incorporate these themes into its system.
What is Divi?
So, what is Divi?  Divi is a premium theme that integrates with the WordPress platform. Themes in WordPress are generally responsible for the look and design of a website and come in both free and paid versions. So, what makes Divi better than most themes? Divi's drag and drop website page builder is one of the best on the market, easily allowing non tech savvy users to make beautiful web pages. What is more is its robust library of page templates and pre-built sites allow you to get up and running fast.
What Types of Websites can Divi Build?
Divi is an incredibly popular WordPress theme and for good reason. One of the reasons is how flexible the theme can be for your needs. Here are some example site templates you can utilize today include:
Restaurants
Personal Blogs
Financial Services
Real Estate
Physical product stores
Online retail
Magazines
And more!
Divi makes it easy to closely align premade layouts with your brand or business. If you are starting an online store, but do not know where to start, Divi has a template for that. Or if you just want a spot to start a blog, Divi can make it happen fast. Divi provides an entire framework for site building. And what is even more is it allows for continuous development. You can have your site live while working on a design element, so you can update your site as you go!
Benefits of using the Divi WordPress theme.
Divi provides a flexible and user-friendly interface for individuals that would like a web presence, but do not know where to start. Divi is an entire framework for you to follow, while allowing you the ability to change any design element with its easy drag and drop page builder. Here are some of our favorite things about the Divi Theme.
Easy to use page builder
Allows for entire site updates
Excellent user support
Built in security features
Premade templates
46-page modules to choose from
Easily save created layouts in the divi library
Integrates with WooCommerce
With the Divi page builder, you are not limited to just building pages. With the theme builder, you can design custom layouts, headers, footers, and more to use for posts, pages, archives, and anything else you might need! And finally, the biggest advantage of utilizing the premium Divi theme is all the extras you get from the maker of the theme, Elegant Themes! Not only do you get access to the premium page builder but also the Extra magazine theme, an email opt- in plugin and social media sharing plugin.
What are the downsides to Divi?
Although Divi is an excellent solution for most novice site owners, it can become overwhelming. If you are inexperienced with page builders in general, Divi might come with a steep learning curve. With so many templates, modules, and design elements at your disposal, adding too many features and mixing templates can become burdensome. Divi builds code in the background to match your desired look and feel and if you mix and match too much, you run the risk of the code not working correctly. Although this is uncommon, the generated HTML and CSS code can get bloated and cause your site to slow down and modules work incorrectly.
Another downside to Divi is if you decide to change themes in the future, you may need to rebuild your pages in full. However, this is a common complaint with any page builder, not specifically a Divi issue. So, be careful of utilizing a robust theme if there is a chance your theme will change down the road.
How to start Your Divi Website
Once you have purchased the Divi theme, you are now able to load the theme files to WordPress. You can do this by accessing your theme settings in the WordPress dashboard. Once you have loaded the Divi files, you will be given 3 choices when you go to build your first page
Build from a Template
Build from Scratch
Clone a page
It is highly recommended that new users start with a premade template, however, you can always include the templates to your built from scratch page later if you choose. These remade layouts provide an excellent starting point for any all needs of site owners.
If you 'd like to build your pages from scratch, Divi provides 46 modules you can drag and drop to start building your pages. Some of these modules include:
Text editor
Post navigation
Audio Player
Pricing Tables
Contact form
Email Opt-in
Gallery
Call-to-Actions
With so many options to choose from, the modules can become daunting. But the good news is each module has its own set of customization and controls. And these controls can be applied to the module solely, or to your site globally. This makes site wide updates incredibly efficient because you will not have to change the styling for every module.   Another feature that saves website owners a ton of time is the ability to copy module styles and past the styling to like modules. This comes in handy if you want to style a particular page and its modules, but do not want the changes deployed to the whole site. So, if you really want to take your web design to a new level, Divi is an excellent starting point and should be considered as an option.
How much does Divi Cost?
With any premium theme comes the upfront cost. The makers of Divi have provided two options for potential users. One yearly payment option and one lifetime payment option. The yearly option comes in at $89 per year whereas lifetime access is a one-time payment of $250. Although some themes come free, you really do get what you pay for. And Divi is highly recommended for those that have not built a WordPress site before.
What is Divi Wrap Up
Divi is a full functioning framework t for WordPress beginners and advanced users that want complete control over the functionality of a website. With robust premade site templates, over 40 modules and superior online support, it is easy to see why Divi is such a popular theme to use. The minimal upfront cost is well worth the hours saved trying to build out a site on your own. Especially if your new WordPress, or website design in general. Therefore, Divi should be a top contender when choosing a WordPress theme.
Need help getting your website up and running? Check out our WordPress web design services and get in touch, we would be honored to partner with you!