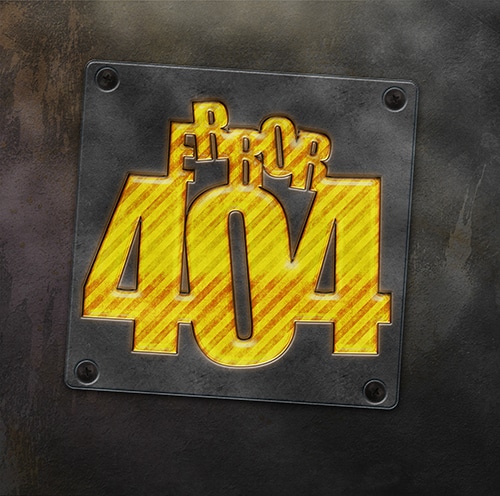 It's no secret that SEO is the name of the marketing game. As much as print marketing and promotional items still have some benefit, nothing can compare to the powers of search.
But, some search campaigns are better than others. It's pretty simple to get the basics right.
From keyword research to blogging and social media, it doesn't take much to get an SEO strategy up and running.
There could be some things you're doing wrong, though, that are holding your site rankings back.
Here are ten SEO mistakes to watch out for – or fix right now!
1. Slow Site Loading
No one is going to stay on your website if it's taking too long to load. That's how bounce rates go up. It's also how traffic goes down because Google bots will stop ranking you if they realize there's a loading issue.
Make sure your website loads in two to three seconds, that's the SEO sweet spot. Anything more is risky. Luckily, you can get your site speed up to par by:
improving the quality of your videos, images, and graphics
boosting your web hosting package
removing the excess – lengthy code, content that doesn't bring value, etc
Check your redirects, too.
2. Faulty Links
Speaking of redirects, go through all of the links on your site. One of the biggest SEO mistakes you're making might be right under your nose. As valuable as links can be, they can seriously hurt you if they're broken or otherwise faulty.
All your internal and external links should lead exactly where you want them to. See if there are ways to simplify your internal navigation.
Also, make sure the external links are still available to your audience (since content sometimes gets taken down) and relevant to your business.
3. A Poor Mobile Strategy
While you're tweaking the loading and navigation systems, make sure they're seamless between desktop and mobile.
The best way to manage your mobile site is to make it responsive.
Responsive design automatically fits any screen. It looks beautiful across all sizes of iPhones, Androids, Samsungs and more – not to mention their tablet and desktop counterparts.
Other smart mobile strategies include checking for 404s, using rich snippets, and specifying the mobile viewpoint – which is part of responsive design.
4. No Mobile Strategy
What's worse than a mobile strategy full of SEO mistakes? Not having one at all!
This is simply not an option. Mobile search has surpassed that of desktop, which means more people are entering search queries from phones and tablets on the go than from their home or office computers.
To keep up with the trends, get your mobile SEO campaign up and running. Remember, this isn't entirely separate from your overall search strategy, but it's a valuable part of being successful.
5. No Sitemap
Whether a user is searching from a smartphone, tablet, or desktop, they're going to be visiting more than one page on your website. At least, you hope they do.
Make it easier for them to do this with a sitemap. A sitemap lays out all your website's pages, which is great information for search bots.
It shows you how one connects to the other – like moving from the home page to a products page to the contact page.
This goes for how all the pages relate to one another. While you may not have a link to the home page on your contact page, you may have multiple links from the home page to other places.
6. Few Pages
As you're setting up your sitemap, you may realize you don't have as many pages as you thought you did. This is one of the SEO mistakes many people overlook.
Take the time to build out your pages as much as possible.
Not only does this make your site as a whole more clean and organized, but it gives search bots more content to crawl. The increase of SEO tactics like custom URLs and keyword use may be just what your rankings are missing.
7. Thin Content
There's one thing to keep in mind as you're building out the landing pages: be aware of thin content.
For example, there's no use in publishing a blog post that's only 100 words or less. Make your content rich and valuable instead. Write anywhere from 500 to a few thousand words in your blogs.
Provide captions and titles for the photos and videos on all the landing pages. Create opt-ins and contact forms, too.
8. Poor Titles and Meta Descriptions
No matter how well-structured your content is, it's not going to get the rankings it deserves without strong titles and meta descriptions. These are the first thing users will see after entering a search.
Titles are the links, the names for each page or post that comes up. Meta descriptions are the summaries of these links. Use keywords and attention-grabbing copywriting to ensure you get the click you're looking for instead of someone else.
More importantly, watch out for wasted space. Every word in both the title and meta description should matter. Get rid of things like "Home" or "About Us" in the title and watch your character count in the meta description.
9. Forgetting to Cross-Check
The more aware you become of SEO mistakes, the better your search results should be. But, if you feel like you're plateauing, or you still can't find the reason for dips in traffic, do a cross-check.
Cross-checks are like having a bit of insurance for your SEO campaign. This is the use of one set of metrics or system to check the findings of another. It helps verify the data you've been using, and help you find where some hidden opportunities may lie.
Failing to cross-check, on the other hand, could leave you blind to such insights.
10. Leaving Your SEO Alone
At the end of the day, no matter what you're preferred SEO approach is, you have to keep working at it. This is not something to build, invest in, and then assume it will succeed on its own.
No – SEO needs fresh content. Not to mention, it's always changing! There are plenty of algorithm updates, changes in search trends, and new innovations entering the internet space all the time.
To stay ahead of the competition, you can't afford to leave your SEO alone. If money or time is your issue, start with affordable solutions and keep adding to your efforts from there. We can normally work with any budget, so feel free to give us a call and let's discuss your needs and goals.
Fix SEO Mistakes Before They Happen
What's the best way to keep an SEO mistake from damaging your rankings? Trusting a team of experts to manage your campaign.
This is one of the most valuable investments you can make.
A team of SEO experts takes the time of creating a great SEO campaign off your hands. They focus on everything from current mistakes in your digital marketing to making more progress to starting an SEO campaign for the very first time.
To learn more about how our team can transform your online presence, give us a call and ask about our search engine optimization services.