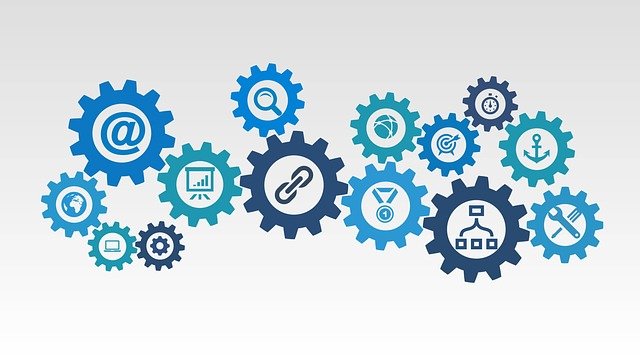 Technical SEO: What Is It and Why Is It Important?
When you are looking for SEO agencies for your business, I bet you will never hear about the technical SEO you will also need as part of the services.
Technical SEO (also known as technical search engine optimization) refers to the process of optimizing a website's technical aspects to make it rank higher on search engines. Technical SEO encompasses all technical aspects of the site, including crawl ability, load time, content quality, code quality, and accessibility.
It can also include technical optimizations like image compression or mobile-friendly design. These technical optimizations are crucial for improving any website's rankings on Google since they're used by crawlers to evaluate how well your pages are optimized for search engines.
But, when it comes to a complete SEO strategy for your website, technical SEO is one of the key components that can amplify your efforts.
Since this is one vital component, you do not want to ignore its importance.
Indeed, technicalities will not give you the immediate results you want. This strategy works in the long run. You need patience and consistency to rank highly for your keywords.
Technical SEO sounds pretty intimidating, right? Let's explore the basics of what it is, and why it should matter 100% in your marketing strategies!
The SEO Structure Basics
When it comes to SEO, 3 main components make up the entire framework. We often hear SEO used over and over again, but how is it segmented. Let's start with that first.
We can break it down by these core components:
Offsite SEO
Onsite SEO
Technical SEO
The first component of SEO, and probably the more popular one marketers talk about all the time is offsite SEO. This is everything done by a marketing agency that is not directly on your website. For example, link building in its broadest sense would fall under this category.
Offsite SEO is an important component of building your site's authority using other sites to help. Typically, this is where a lot of people will build links to your website for your site to rank higher due to the authoritative power of those sites.
The next component is onsite SEO.
Onsite SEO refers to technical, onsite optimizations that are controlled by the website owner. For example, keyword usage, internal linking, as well as image optimization, play a vital role in onsite SEO.
Normally, onsite SEO can be something the website owner could handle, such as blog posts, making sure the proper metadata is configured as well as user navigation and overall user experience on the website.
Lastly, there's technical SEO or technical search engine optimization, as it is more often called. This refers to technicalities outside of your control such as how a search engine crawls and indexes your website.
Technical SEO also includes your website structured data as well as other items we will go over such as SSL, site speed, indexability, and more.
Technical SEO Under the Hood
Behind every website is the actual code that is read by not only the crawlers, but every user's browser.  This code is what helps the crawlers understand what they're looking at and how it should be crawled.
Server configuration, technical HTML elements such as meta tags, URL structure, redirects, XML sitemap files, and mobile capabilities all play a part in technical SEO. Technical SEO also relates to using scripts and other technologies on your website so that crawlers can fully index it.
Additionally, technical SEO includes technical site issues that are not visible to the user but are problems for crawlers. These technicalities could include things such as HTTPS protocol, broken internal links, and image alt text, to name a few technical items you might not know about or think about deeply.
Technical SEO is one part of ranking a website over another, so you want to be sure the components related are firing on all cylinders, so to speak. One place to start with this, and it may seem simple, is with the host of your website.
Choosing the right host for your website is vital to technical SEO. This is because technical issues stem from hosting and server configurations such as site speed, SSL protocols, and more.
Having a host that can handle all the technical components of your site is important, so be sure you do your research before you settle with a hosting provider. There are many out there, and sometimes they may muddy the waters about their performance, but here are some things to consider when selecting the right host:
Server Location
Server Memory
Proper Support
High Availability SLA Uptimes
Additionally, technical SEO includes technical site issues that are not visible to the user but are problems for crawlers. These technicalities could include things such as HTTPS protocol, broken internal links, and image alt text, to name a few technical items you might not know about or think about deeply.
Make Sure Your Website is Coded Properly
For technical SEO, website structure is also an important component.
With technical SEO, how your website is coded is just as important as the technical components of parsing proper metadata for search engines. To achieve technical SEO, you must have a structural foundation that crawlers can crawl and index information correctly.
For example, if your images are not properly formatted or structured within your HTML code, it can cause crawling technical issues that a search engine crawler may have trouble parsing the picture from the code.
In technical SEO, this would be considered an issue because it can cause images to become non-indexable and appear as broken links on your site. In technical SEO terms, this is known as a technical crawl error. For example, if you have an image on your site that is not properly coded, the crawler may see this image as a broken image link because it cannot read or interpret its technical code.
Although this technicality may seem minuscule, technical crawl errors are important to technical SEO overall. The main component of technical SEO is understanding how search engines can index your website correctly and technical crawl errors can cause technical SEO issues.
Crawlability for Your Website
If technical issues prevent your site from crawling, you will not be indexed by search engines. If your site is not indexed, it cannot be ranked on organic searches. So for technical SEO, technical crawl errors can cause major technical SEO problems that may hinder you from appearing on any organic searches including Google and others.
One of the first technical components you should work on if technical SEO is one of your main objectives, is how search engines can crawl and read your site correctly. If you have technical issues with crawling, it could cause technical SEO problems that will not allow your website to be discovered organically.
Page Speed
Another very important key is how fast your website loads. If a user clicks on your website, and it takes forever to load, they will click the back button and move on to another site.
This negatively impacts your overall SEO strategy, and sites like Google can see when this happens (known as a bounce rate).
This may not always be hosting-related, but design-related. If your website uses too many large images, you may run into a page speed problem.
Another technical issue that can occur is if your website uses too much bandwidth. Bandwidth takes up the space on your server, which affects load time and technical crawl errors.
Additionally, page speed issues affect technical SEO because it impacts how search engines index your site correctly (known as technical indexing errors). If you do not consider technical SEO when designing your site, your rankings can be impacted as well.
Site Structure Markup
Another important technical SEO component is the overall structure. Also known as schema, your website 'frame'  is one of the most technical SEO components because it gives search engines technical details about how your website is structured.
This technical framework will show you what information is important on your page (such as title, description, image alt text) and where that information should go (for example, meta description goes in the code under each post).
It also allows you to add technical code such as canonicals and technical jargon like robots.txt and sitemap.xml.
These technical components allow you to control how your website is crawled, what information is indexed by search engines, and how that information appears in the SERPs.
Technical SEO Should Not Be Overlooked in Your SEO Strategy
As you can see, technical SEO is a very important role when it comes to ranking your website. Will it make or break your rankings? it's possible.
Neglecting your technical SEO issues can lower your SERP rankings, especially if you are in a highly competitive market. You can be sure your competitors have professionals keeping up with technical SEO issues to keep them on the top.
Technical SEO is also an ongoing process. You cannot 'set it and forget it as your website is evolving, your scope for technical SEO needs to be monitored.
If you are ready to have a full technical SEO evaluation on your website, let's set up a consultation to find out what may be broken, what is working, and what can be improved.