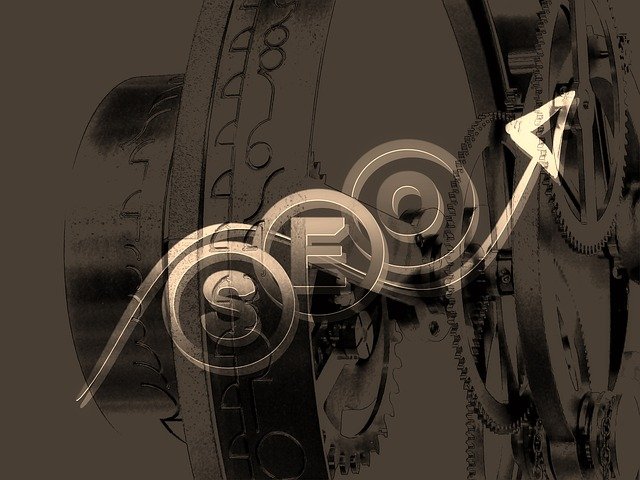 It is an excellent time to use a working SEO strategy to attract more walk-in business post-pandemic. Start with these ten trending local SEO tips for 2022.
You are probably already applying several local SEO best practices.
You've made your website mobile-friendly, created location pages, and optimized your copy for local keywords.
Or you may have or plan to hire an affordable SEO service to audit your local SEO strategy and recommend the next course of action.
But the SEO world evolves fast.
What worked several months ago may no longer be as effective this year.
So here are the ten latest local SEO tips and evergreen techniques working today to help you boost your visibility in your local community.
Tap Local Authority Sites to Boost Your EAT
Now, here is something you may not have tried before.
Tap the domain authority search engines invest in local authorities' websites.
So link to your local government website, licensing authority, trade associations, and other relevant professional organizations.
Their websites already have a solid E.A.T score; Expertise, Authoritativeness, and Trustworthiness. Google places high value on these three aspects when determining quality pages to rank highly on SERPs.
That is one way to ensure your link-building strategy associates you with organizations that won't hurt your reputation among people and search engines.
Focus on Local Intent Marketing
Search intent optimization is the process of ensuring you provide helpful answers to your site visitors as best as possible within a reasonable time.
Local intent marketing focuses on optimizing content to serve those local searchers' intentions.
One powerful way to do this is to have a Frequently Asked Questions (FAQ) page or section(s) with straightforward answers to questions about your business that you get on inquiry calls, emails, and live chat. Avoid guessing.
Be sure to use relevant local keywords in the FAQs, too.
Local search intent also involves more longtail keywords than general keywords.
Why?
Well, 72% of consumers visit a local store within 5 miles after searching for local businesses on a smartphone.
So also capture and use buzzwords that potential customers use, such as location inquiries, free shipping, contactless payments, and in-store returns policy.
Add Schema Code to Your Site
Implement schema's geographic markup. The top four search engines founded schema to help webmasters provide the information that would help search engines to better understand their content.
That way, they can show the most relevant results to searchers.
Implementing schema code lets search engines display additional information on your site in search results.
Examples of the extra information include open hours, address, accepted payment methods, prices, review details, and rating.
That information can appear on search results in the form of rich snippets such as carousels and answer boxes, which can help improve your ranking as a local business.
Leverage Mentions to Boost Your Local Reputation
You know this.
Getting coverage online can help boost your local reputation. Of course, you want those mentions to involve you in a positive light.
So take part in your community to feature in reputable local publications, events, and news.
Such mentions are powerful because when people search your local business online, they enter your name instead of a general keyword. Such a person is more likely to click your company's website before visiting your local store or branch than anywhere else.
The wider the reach and repeat mention you get, the higher the likelihood Google will treat you as an authority in the local scene and boost your ranking.
Offer Value First for Link-building
Some of the best link building methods do not apply to just international and nationwide SEO campaigns.
You can also get high-quality inbound links by providing value first to local people.
Here's an example for law firms.
96% of people use search engines to seek legal advice online.
But when it's time to take action, 78% visit a legal firm's website.
When people visit your website, they are already warm leads, only requiring a little more nurturing to convert into paying clients.
So, how do you tap into this market when they can visit any local legal firm's website?
Find and answer relevant questions in your local online forums, leaving your firm's website link, name, contact information, or precise location at the bottom of your comment.
Google My Business (GMB)
It is not enough to open a GMB account.
You'll also want to ensure you fill in all relevant information and optimize you Google My Business account as much as possible. The goal is to become more visible on Google Maps, Search, and Google Reviews.
Google Reviews are incredibly influential in 2021. So request willing customers for their email or phone numbers.
Share that you'll follow up with them in a few hours/days/weeks to hear about their experience with your local business.
Then when you do follow up, ask if they can write a review about their experience.
Then offer them several review platforms, not just GMB, on which to leave their review. Remember, multiple reviews on various platforms can be more credible than a ton of reviews in one place.
If a customer is unwilling to write a review, do not push them.
Something else.
When you get negative reviews, avoid making accusations or denying you ever served that reviewer. Instead, reply to them in a professional, empathetic tone, which can help more people trust you more.
Build Inbound Links from Social
Social networks are a powerful part of any local SEO strategy because they help build and maintain engagement among local brands and existing and potential customers.
Consistently posting engaging content, fun challenges, user-generated content, and discounts can help boost your brand's visibility in the local scene.
Here's one strategy to use so you can boost foot traffic and increase in-store sales.
Use your social pages to offer discount codes that are redeemable in-store only. The move can help boost in-store sales after the pandemic's prolonged lockdowns coupled with ongoing vaccination efforts.
This is not just an excellent strategy now that people are eager to go out shopping after COVID-19.
But consumers also spend more in physical stores than online. And unlike online shoppers who are likely to abandon a cart, in-store consumers are likely to complete a purchase, even if they add more items to their cart than they initially planned.
Grow A Local Presence in Local Listings and Reviews Sites
Once you've optimized your Google My Business account, don't stop there.
Invest time and effort into creating and optimizing your local online presence via new local listings and traditional online directories.
Modern listing sites include FourSquare and Manta, while more traditional platforms comprise Bing Places and Yellow Pages.
Another powerful route is to encourage customers to leave honest and detailed reviews on local review websites such as Amazon, Facebook, and Yelp!.
What you want is to get quality reviews, mentions, and backlinks from high-quality, high-traffic sites that are hyper-relevant to your target market.
For example, you'll want to consider Angie's List, Thumbtack, Houzz, and Pro Referral more than general reviews websites if you are a real estate company.
Add More Information than Your NAP
NAP stands for your business' name, address, and phone number. Always ensure these details are up-to-date.
Remember this:
Another thing.
Embed your local map or include precise directions so people can find your local business more efficiently.
You do not want potential customers getting lost on their way to you and ending up in a competitors' store instead now, do you?
Exude a Desirable In-store Experience
Despite the pandemic's blow to local businesses, shopping offline will withstand the test of time post-pandemic.
New research shows Americans are planning to spend locally to treat themselves after COVID-19.
One reason is that in-store shopping is usually a social experience.
Many people enjoy shopping with a companion, interacting with store attendants, and picking favorite items themselves.
You can use this information to use sticky videos and images that highlight an enjoyable shopping experience inside your local store.
SEO-wise, interesting videos keep site visitors around for longer.
To a search engine, that time translates to a low bounce rate, a crucial metric that tells bots your site offers what searchers came online to look for. And that can help boost your search ranking.
Business-wise, in-store purchases result in 22% lower return rates than online purchases. That is great for building a positive reputation and avoiding unnecessary confrontation.
Conclusion On Local SEO Tips
A good local SEO strategy can help you outrank larger businesses with deeper pockets in your area.
Combine that with providing memorable in-store experiences, and you have the makings of attracting repeat customers in your community.
Also, remember that a successful SEO strategy isn't a static technique. Local SEO best practices keep evolving. So be sure to test new techniques as you learn them for consistent success.
Need help? Check out our affordable local SEO services and get in touch today. We'd be honored to work for you!