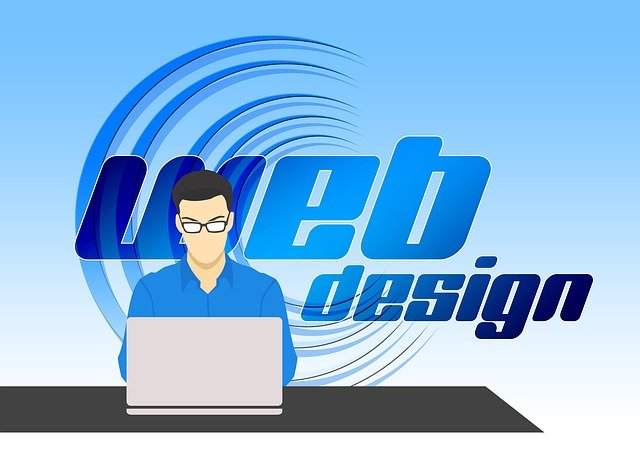 Are you thinking about hiring a web designer for your company website? If so, then there are many things that you will need to consider before making the hire. You can't just hire anyone and hope for the best. This article will discuss those factors and give you some tips on how to hire an amazing web designer!
Research the Web Design Company and Determine if They Are a Good Fit For You
You may not know it, but if you're looking for a website designer the right person can make all the difference in how well people understand and interact with your company's site! 
Before hiring any designers – research them extensively; ask about their experience working on similar projects so that they'll be able to do what is needed without issue or confusion from start to finish.
Web designers are a vital part of any business, and if you're thinking about hiring one for your company website then there is much that will need to be considered. 
Consider the experience level with which they work; what technologies does their portfolio include? What type of design do we expect from them while working on this project: minimalist or maximalist? 
How quickly can they deliver results as well as communicate effectively throughout each stage in order to get feedback loops going so everyone involved knows where things stand at all times!
Web designers are great at creating websites that look good and function well. If you're looking for someone to do your company's website, be sure they have the experience needed as well as a portfolio of work from previous clients who can attest how successful their designs were in making them qualified candidates!
Determine How Much Time Is Needed To Complete The Project
How much time is needed for web design projects? There are many factors that determine how long it will take you, depending on where in the process your company or organization wants to be.  
For many individuals who are considering starting up a website but aren't entirely sure how much work lies ahead before seeing any kind of return; one question often raised will likely involve determining just exactly how long each aspect takes when getting things set up properly from start-to-end roll out including any additional features or customizations.
A web design project can take anywhere from days to months, depending on the complexity. For smaller websites that don't need as much functionality or customizations, there is no standard time frame but for larger projects like e-commerce stores with lots of features and content, it may require several months before completion.
Determine what kind of support, if any, you will need after the design process is complete.
Determine Your Budget For The Web Design Project
When looking for a web designer to hire, don't hire someone just because they have good prices but make sure that the quality of their work is what fits best within your budget range! It's important to hire someone who you can trust and will work with what your budget is to complete the project. 
You might be wondering how much this whole process will cost? The answer depends largely upon the scope of work needed.
There are many factors that come into play when you hire a web designer such as how much time they need, what type of experience their portfolio has for similar projects like yours, and if anything happens during the assignment; these things should be considered before making a final decision!
A quick website for a small business may be executed by having the designer spend only an hour or two on it, whereas larger e-commerce stores with many features, content, and options might require several months before completion. 
The best way to tailor the project to your needs and budget is by working together with them on a plan that will work for you.  Be sure to ask questions and ensure that everything that is quoted is what you're looking for.
Make Sure That They Have Experience In Designing Websites Similar To Yours
Ask yourself and the website designer these key questions:
What kind of look and feel do you envision for your website?
What is their design style – minimalist, modern, or traditional?  Does it work with your vision?
Will there be any special features needed on the site, such as e-commerce capabilities, blog integration, map integration, membership areas, social media integration, etc.?
Will there be an added cost for added features?
How Will This Website Serve Your Business Or Organization?
A good web designer is capable of more than just creating a pretty site that shows off your product(s) and/or service(s). They can help with search engine optimization (SEO), online marketing, social media integration, and much more.
What Is The Purpose Of Your Site And Who Are You Trying To Reach
They may be able to assist with making sure all social media accounts are properly linked so customers know exactly where to find you on the web! It's important not only to hire someone but hire the right person who will help you promote your business or organization in the most effective way possible.
What Are Your Goals For The Website
Do you want your site to be an online storefront with a "click-to-call" option for customers, or do you just need basic information about your company? Sometimes it's okay not to hire someone who has all the bells and whistles but hire them if they have what is needed. 
It's important for you to like their overall design style, but remember that what you hire them for is to make your business or organization look good online.
Additional Information To Be Covered During The Planning Process:
Is it a priority for you to maintain ownership of all content and images on the site or would you prefer that we handle everything?
Create a list of tasks that need to be completed by your web designer, including updating content, adding videos, etc.
Do you want us to take care of hosting, domain registration, and email accounts as well as designing your site?
Ask About Their Process
Be sure to discover how the web designer breaks down their own process when getting ready for a project. You may want to consider questions such as:
What platforms will be used for the website?
How long will it take to create my site, and how often will I need to update it after that point?
How many revisions will you get for the money spent?
Will you be able to talk with the web designer on a regular basis for updates and changes?
Being able to communicate effectively is one of the most important things you should consider when hiring a web designer – if they can't answer questions in a timely manner it's likely not worth working with them. Don't be afraid to ask tough questions.
Who Will Be Responsible For Maintaining and Updating Content On Your Site?
This is a question that every business owner should ask themselves. If you don't have the time or expertise, then there are companies that can help!
After your project has launched and begun, how much long-term involvement do I require from our web designer? How can we hire a web designer that doesn't just "do their own thing" and then leave us to figure it out when things inevitably break with future updates or new devices?
Will This Be A One-time Project Or Ongoing Work Relationship Moving Forward?
If you hire a web designer on an hourly basis, do they offer monthly support packages in case you need assistance down the road? If not – what kind of help can be expected if any at all once the project has launched and begun running under its own steam for better or worse?
Ask For Referrals Or Testimonials From Previous Clients
One of the best ways to get new clients is by asking for referrals or testimonials from previous customers. A satisfied client can be an excellent referral source as they have already seen how good you are at what you do which will encourage them and others to think highly of you too!
Can the web designer provide references from previous clients?
What kind of payment plan is available for their services?
Will you be able to hire them long-term or will this be a one-time project moving forward?
How much help can you expect, if any, after the launch has begun running under its own steam once it's completed and launched online?
Let's Get Started – Hire a Talented Web Designer Today
You now have all the information you need to hire a web designer. If you are ready, let's get started! Remember that this process should be fun and enjoyable so take your time in choosing a professional who will not only do quality work but also someone with whom you'll enjoy working on projects together. 
Contact us today to find out more and if we would be a good option for your company!