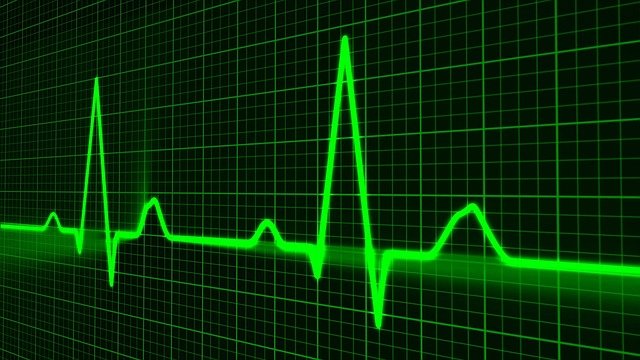 Without a doubt, the COVID-19 pandemic in 2020 caught everyone off guard. The pandemic wreaked havoc on people's lives in all countries and communities, as well as the global economy. To prevent the crisis from spreading further, governments around the world imposed broad restrictions, such as border closures and statewide lockdowns. 
There was never a more critical time for healthcare organizations to prioritize developing a robust and user-friendly web experience. The pandemic served as a wake-up call for the healthcare industry to get its digital house in order. For many practices, the ability to implement effective healthcare website design tips became a make-or-break situation.
Each healthcare office, like its website, is tailored to appeal to the practice's local community. This means that there is no one-size-fits-all solution when it comes to designing healthcare websites. 
The good news is that our healthcare website design tips are proven techniques that will work regardless of your practice and location. We're confident that following this guide will help your healthcare website stand out from the crowd.
How to make your healthcare website stand out
Your medical website can reveal a lot about your practice. Does it incorporate healthcare website design tips that adhere to Google's best practices? To put it another way, does your website have a responsive design with interactive elements that your present and potential patients will enjoy? 
If you don't, you're missing huge opportunities to engage with your target audience and provide them with valuable information.
Thankfully, healthcare executives are now paying attention to digital platforms. However, when it comes to giving patients what they need, there is still a lot of room for improvement. 
Our user-centric healthcare website design tips focus on web design strategies that help users looking for healthcare products or services. An effective healthcare website design strategy considers mobile responsiveness, marketing objectives, and adherence to Google's best practices for a superior customer experience.
Let's look at some of our best healthcare website design tips to help you reach out to more potential patients.
Optimizing Your Healthcare Website Design
Healthcare organizations should have a thorough understanding of their patients' desires and needs. Sometimes that means putting their expertise aside for a moment in order to develop empathy for the patient's experience. A well-designed healthcare website:
Increases brand awareness: A strong, well-designed website establishes your business as a credible, knowledgeable organization.
Builds trust among your target audience: Visitors will have more faith in your healthcare practice as a whole if they think your website is professional and comprehensive.
Makes your audience's life easier: A robust healthcare website provides community members with a 24/7 resource that is only a few clicks away.
Healthcare Website Design Tips to Generate Leads
These healthcare website tips will come in helpful whether you're building a new website or optimizing an existing one:
Tip #1: Make Sure It's Mobile-Friendly
In 2022, nearly 80% of all site visitors will utilize mobile devices to search the internet, according to current figures. Furthermore, nearly half of respondents said that following a negative mobile experience with a company's website, they often take their business to competitors.
Needless to say, healthcare professionals should not overlook mobile responsiveness.
Making your medical website responsive allows it to adjust to the screen size of the device. This is true for all devices, including computers, tablets, and smartphones. Users may interact with content on their favorite devices without having to pinch or scroll, thanks to a mobile-responsive website.
Implement the following tips for a mobile-friendly medical website design to connect with patients who access your website via mobile devices:
Optimize your website's homepage: Include a long-scrolling homepage with information about your practice in short bursts. As your readers discover more about the services you provide, this will keep them engaged.
Include a hamburger menu for navigation: On mobile devices, a hamburger menu is a collapsed version of your navigation menu that appears in the upper right corner of your site. These menus make it easier for your visitors to navigate your website and get the content that is most relevant to them.
Allow visitors to call and click: When a potential patient decides to schedule an appointment, they will want to do so as soon as possible. Make it simple with a strategically placed button in your navigation that allows them to call your practice right away.
Thankfully, the days of creating various versions of the same website (one for desktop, one for mobile, etc.) are over. Implementing a responsive website design will allow your website to automatically adjust to any screen or device. 
As a result, your users will be able to devote more time to your practice while also having a positive customer experience.
Tip #2: Make It an Interactive Experience
Even if you're still in the early phases of designing your medical website, you might be wondering if making it interactive is even necessary. Even if you don't have one, your competitors most likely do.
Patients nowadays expect to be able to arrange appointments with your practice from the comfort of their own homes. Therefore, if you want to keep up with your competition, you must prioritize interactivity. 
Otherwise, a competitor hospital or healthcare professional with a more respectable, engaging design may steal your customers.
Making your healthcare web design interactive will increase patient engagement and, as a result, help you meet your conversion goals. Follow these three tips to help direct visitors toward your desired outcomes:
Make interactive forms: Allow patients to fill out important medical information online, whether it's about health conditions or insurance information.
Display call-to-action (CTA) buttons: Call-to-action buttons strategically placed on your website will allow your patients to take action as soon as they decide to. Include interactive buttons for scheduling appointments, requesting referrals, and filling prescriptions. CTA buttons give users easy access and a consistent experience.
Provide a patient portal: Allow patients to edit personal information within a patient portal rather than contacting your office's receptionist. This will make it much easier to change contact information, update medical insurance information, and monitor their health.
These interactive features can help improve the user experience of your medical website design. Interactivity has been shown to have a direct impact on a variety of metrics, including page time, bounce rate, and click-through rate.
Tip #3: Provide Valuable Content
Providing engaging and valuable information to your patient base can elevate your medical web design to new levels. This will encourage existing patients to return to your website on a regular basis. However, it will also motivate first-time visitors to explore the rest of the site. 
If their medical needs match your expertise, they'll be far more likely to schedule an appointment or seek out more information.
According to recent studies, content marketing costs 62% less than traditional marketing and generates roughly three times the number of leads. In other words, creating and sharing valuable content is a low-cost way for any practitioner to stay ahead of the competition.
As you plan your medical website design, consider including the following valuable content:
Blog posts on a regular basis: Discussing issues that are relevant to your patient base is always a good idea. Topics such as noteworthy advancements or news in your field of medicine can be included.

Combining relevant news with a dash of professional experience can help you build your brand and establish yourself as an authoritative, knowledgeable expert.

Include a FAQ section: Including a section for Frequently Asked Questions (FAQ) is a terrific way to demonstrate your expertise. Consider including a Q&A section on your website where you can answer common health-related issues that patients commonly ask.
Patient reviews/feedback: Testimonials are a valuable resource, and they provide an excellent opportunity to improve your medical website design. Encourage current patients to say a few words about their interactions with your staff.

Testimonials may pique the curiosity of potential patients with similar issues, propelling you to the top of their list of healthcare providers.
As you devote time to creating useful content for your visitors, you will continue to raise brand awareness, generate more leads, and increase customer retention. Starting with blogging, Q&As, and reviews will provide a solid foundation for your content marketing strategy, so this is the best place to start.
The Bottom Line
Remember, your healthcare web design should be as unique as your practice. This is true whether you're a solo practitioner, a small medical practice employee, or a member of a large medical group. 
By following the healthcare website design tips listed above, you'll be well-positioned to stay competitive in today's market. If you apply these strategies, you'll be well prepared to create an engaging design that captures the soul of your work. It will also make it easier for you to contact potential patients.
You'll be well on your way to optimizing your medical website design with valuable content that will engage both existing and new patients. Keep in mind, however, that optimizing your healthcare website is a continuous effort with numerous moving pieces.
For more advice and suggestions, contact your local web design company. We have the skills and expertise to guide your healthcare website design plans in the proper direction, regardless of which platform you're using.