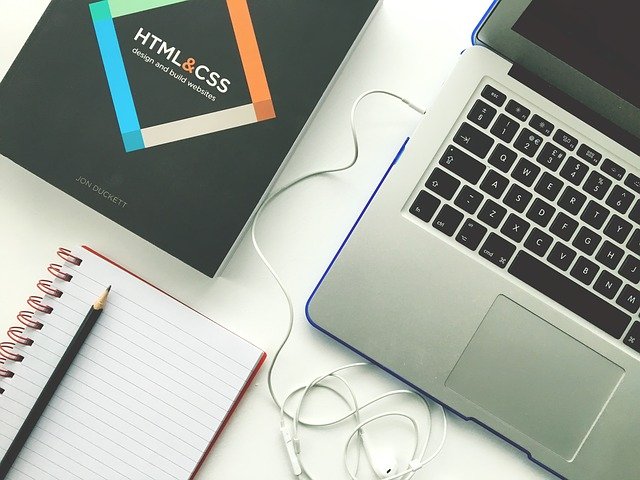 Making money with web design has never been easier than it is today. You have many options at your disposal. You can be an online tutor, a freelance writer, a consultant, a web designer, an SEO specialist, or any other online professions. 
In this article, we will focus on web designing. Foremost, websites can be termed as the new business cards. They play a vital role in the success of any business today. They act as a sales funnel, pipelines, and lead generation systems. At the same time, they can be used to engage customers and inform them of any changes within your business. 
As a web designer, there are plenty of ways to make money. For instance, you can offer web design as a service to businesses. You see, companies are willing to pay top dollar for well-designed websites which they can use to promote their products and services. The good thing with web design is you don't need to be a veteran to win these lucrative projects. 
All you need is a mix of passion and reliable web design skills. However, you have to know how to present yourself before potential prospects. Luckily, you don't have to worry about this. This article provides an in-depth recap of how you can make money with web design, either part-time or full-time. Let's explore.
Selling a Service
As mentioned above, you can earn a living as a web designer by creating promotional business websites for companies. But how do you reach out to these businesses? It is simple. All you need is to compile a list of target prospects and reach out to them with your offers.
You can rely on lead generation tools to find their emails. Your offer, on the other hand, should be mouth-watering. It should be clickbait, persuading, and accompanied by a great portfolio. 
Remember, to earn trust from these large corporations, you need to showcase your previous projects and how you handled them. A portfolio serves this purpose. It should cover anything from high-quality projects to testimonials. 
For instance, it may include links to websites you have created, templates, or WordPress files. Remember, a great portfolio will help you stand out among the best in the industry. You will be in a position to convince your client that you are the solution to their problems. You should therefore pay great attention to detail when designing your portfolio.
When you do land a new sale, make sure you over-deliver. Your goal should be to satisfy their needs. By this, you will have created a foundation for recommendations and referrals. If they allow, always include your contact information on their websites, and don't shy away from asking for their referrals.
However, if you start from scratch, we recommend you work as an intern under experienced web designers. After a few projects, you will have gained decent experience. Similarly, you will have projects to showcase in your portfolio while learning.
The pricing of web designing projects may be hourly or by milestones, and can drastically vary when it comes to total price.
Starting a Design Blog
You can as well create a design blog to highlight your services. With blogging, you are not tied to offering a specific service. You can use the blog to sell your products or services. In addition, you can use your blog as a lead generation tool for your business. The quote "content is king" comes out in real life.
The content you publish on your website should resonate with your target audience. It should be purely about websites and their impact on businesses. It should also be persuasive at the same time. Yet, avoid being too overly promotional.
On the same note, you can also monetize your blog and earn a passive income through affiliate marketing. A blog to make ROI takes patience, hard work, and effort. But, the returns can be well worth all the hard work and time you put into it.
Selling Products
You can make money as a web designer by selling relevant products. These are products like web design courses, templates, and tools. List these products as inventory on your website, and be sure to inform your audience of their benefits. 
Indirect marketing is the best way to let your audience know of these products. For instance, as mentioned above, your blog content should connect with the products indirectly. A blog post on the importance of web design should lure your audience to buy your products or services. 
Take advantage of the high demand for templates, landing pages, and graphics in today's business world. So you are sure you will reap huge profits. You can either sell these products on your website or online marketplaces.
Become a Plugin Developer
Like creating website templates and graphic stocks, you can also develop plugins. The plugin should solve a particular problem within a website. Developing plugins doesn't need to be as complicated as you would think.
All you need is WordPress basics and a little coding experience. Once you develop the plugin, you should know how to market it. Offering two versions (free and premium) of your plugins will give you a competitive advantage over other developers. 
In essence, customers like to try free versions of your plugin before upgrading to the premium version. Your free version should serve as a trial of your premium plugin. It should entice and persuade prospects to buy the premium version. To increase your profits, price it in terms of monthly or yearly subscriptions.
Create and Sell Websites
Are you not getting clients for your web design business? Be creative enough. Utilize your web design skills by creating websites and then selling them. Let those clients buy ready-made products. Present them on different marketplaces and sell them to the highest bidder. 
Alternatively, the websites can be a great source of revenue when well nurtured. Always research, search intent and answer what your audience wants. This is the only way you will increase traffic to your blog.
It depends on the site's age and earnings while evaluating its selling price. Sites with high authority, huge traffic, and earnings will sell more than startups.
Through a little research, you can determine the market value of your websites.
Incorporate Web Design With Other Services
As a web designer, you are not limited to only creating websites. There are many more services you can integrate into your business. You want to solve every aspect of your client's pain points. For instance, you could learn SEO, graphic design, and WordPress maintenance. 
SEO may be your next selling point after a website. All these corporations will be after ranking in the SERPs and establishing their online presence. Take advantage of this and add SEO expertise to your arsenal of services.
There are other relevant services you can also incorporate. Think of logos, prints, ads, and social media marketing.
Flip Websites
Have you ever heard of flipping websites? It involves buying old websites with low traffic and conversion, then nurturing them to their fullest potential. By selling the website, it should have appreciated value and made a profit. 
You will also benefit from the revenue the site generates before selling. So instead of solely focusing on your web design skills, try website flipping.
Write an Ebook
Writing an ebook on web designing can also be a passive source of income. Although it may seem like a cumbersome task, in the long run, it will be profitable. The book should be about designing websites, expertise, and what it takes to be a badass website designer. 
The e-book should serve as a lead generation tool, especially when placed on your website. Its main objective should be to tempt your audience with your mouth-watering offers in the future.
You can also sell e-books on other online marketplaces like Amazon and Alibaba. The earnings will be shared as commissions between the marketplace and the author.
Creating a Portfolio of Websites
You are the designer, and you own the skills. Why should you not create a portfolio of websites and monetize them? The websites should be about topics that you are passionate about. They don't have to be complicated. 
To monetize these websites, add affiliate links, run ads and multiple sales campaigns. The accumulated earnings would be deposited into your bank account on a regular basis. 
While compiling your portfolio, prioritize buying low-traffic sites since they are cheap. You will then invest your time, money, and skills to increase traffic and conversions.
Bottom Line: How To Make Money With Web Design
Across the globe, web designers are in huge demand today since businesses are digitizing their services. They are constantly adding and updating websites to reflect their services and objectives. Some of these businesses are even relying on websites to increase their sales. They can reach a vast audience and easily sell their products with proper positioning and marketing. So as a web designer, you have plenty of options to increase your earning capacity.
Overall, running a website design business can be the most profitable business you have ever started. The only concern is, it takes time and effort to build a successful website design business. You have to be patient, confident, and invest in your personal growth. Always stay updated on current trends and while prioritizing long-term building relationships. This will ultimately affect the amount of profit you will make.