Let's look at the importance of web design and why it's a crucial piece in the success and growth of your business.
The look and feel of your company's website speaks volumes, including how serious and professional the owner is about their work. This is how you can attract the attention of customers. As the number of websites grows, there are many different templates and applications that simplify the size of your website itself. They help give them a professional look no matter what you do.
Many commercial website owners often underestimate the importance to the success of their business. Those who are engaged in SEO are in no hurry to convince them of this, since it does not affect the appearance of the site, which means that this factor can be given an order of magnitude less time.
The quality of your business is easy to judge by the look and feel of your website. Make sure you impress your existing and potential customers with a beautiful and impressive website. One that is not only beautiful, but easy for your customers to use and navigate as well.
What can be achieved with web design?
Custom web design gives you the ability to edit and add any feature you want, as you wish, at any time according to your needs, this feature is not available in the designed templates. You can expand your boundaries by making it as attractive and vibrant as possible to attract as many visitors as possible.
Changing even a few features of a web page can improve your marketing campaign. After all, site design is directly related to conversion. A good website design is not only about trendy logos, user-friendly interfaces and intuitive menus. If you want to sell your food online, you can't afford your online ordering system not to be mobile and user friendly. We are talking about the absence of navigation errors, the presence of complete code and technical problems that few people think about. Here's how design can make your website marketing successful.
Features of custom design
Custom website design gives you complete control over the website that is created for you. Make sure that the website is not so difficult for your visitors, try to make it as simple and easy to use as possible. Complex designs tend to drive away site visitors, which is not beneficial to you. By simply managing the functions of the website and offering them to all visitors, providing them with an enjoyable experience, it would be an easy task. These visits can then turn into sales faster and faster. Just like the frequent landlord, ICOholder can bring you more money. Having understood the cryptocurrency and its features, it will be possible to increase your profits. Content that will target your audience and the goal of "grabbing them" should be chosen so that users visit your site in the best possible way.
To develop strong marketing strategies, website owners need to focus on developing successful designs. The influence of design should stand out above anything that generates sales. Web designers say that good design will also attract visitors and increase your online presence. This will help you communicate the thoughts of the company and give you the best chance of getting noticed.
To provide a quality experience, your website needs to be designed in a harmonious and practical way, as it can be called a face that represents a complete representation of your company or brand. With website development, you can tailor your website to the style you want and suits you. You can choose the look and feel of your site. The developers who will work for you will surely know how to accept your requirements and implement them during the development process to help you get what you want.
With a good understanding of your business, its offerings and customer types will help you develop and select the features and designs that are best suited to attract customers to your business. If it is proposed to create a unique interface for your website and your business, it will increase the productivity and growth of your business.
Positive aspects of using web design
Brand name
Successful web design can help elevate your brand. Trust is one of the most important points of vision and promotion of modern business, because the more trust the consumer has in you, the higher the likelihood that he will purchase your product. A brand can represent luxury, comfort, support, or quality. There are many ways to do design, such as blogging, marketing campaigns, brochures and trade fairs. Having a great design can make your brand memorable. Make sure your site is designed in such a way that it evokes desire and matches your values. Very important – keep your core values ​​in mind and make sure they are reflected in every aspect of your design.
Search engine optimization
Search engine optimization is the process by which your organization's growth occurs. Visibility on search engines using various exit and on-site methods. While most websites nowadays are built with responsiveness in mind, they need to be compatible with a wide range of devices.
Any design changes you make to your website will affect your SEO performance both positively and negatively. Therefore, a good website design should take into account structure and navigation, aesthetics, content and metadata.
User experience
Your website design also has a big impact on the experience of your users. As we said earlier, it is very important to make navigation simple and easy to use. When it comes to user experience, site speed is one of the most important factors. As the speed of the site increases, so does the expectation of page load times by visitors.
If your design uses large images and other elements that slow it down, this will negatively affect your users. After all, no one likes it when a site takes too long to load – you immediately want to switch and find something faster. Mistrust appears.
Some of the ways to increase this download time is through full auditing and file compression.
Effective analysis
When it comes to building a website, it's hard to talk about ideal. The site must constantly change, adapt and optimize to achieve its goals. Most companies are looking for a website that converts their visitors into value.
Every part of your site can be analyzed and optimized for users. Hence, you need to spend some time to understand the user and identify pages that are not converting or receiving any traffic. When building your site, you should consider whether you are capable of implementing advanced tracking or not. It is advisable to have feedback with your customers – so their tastes and preferences will be clear to you faster.
If you cannot do this, you are losing a lot on this valuable data. You should configure your website in such a way that you can easily collect the required data.
Advantages
an increase in the overall level of sales of goods or services of your business
reduced bounce rate and improved behavioral factors
compliance of the site with modern layout technologies and design trends
optimization of the project structure, etc.
increase in conversion rate
Competitive advantage
Don't forget to consider the competitive advantage that responsive web design brings to e-commerce companies.
First, responsive web design is not new, and your competitors are likely already optimized for mobile. This puts your business at a disadvantage both in terms of getting a higher SERPS rank and for the convenience of the consumer itself. Surely you have come across such a site, it will work perfectly from on a computer, but not want to open on a phone.
And secondly, if you do this, you will be significantly ahead of those who have not yet done so. You should also know that responsive web design is not the ultimate solution for your online store – you should continue to improve the experience of your existing and potential customers. For example, building a branded mobile app can easily be the next step in the world of mobile shopping online. It will be something new and useful for you.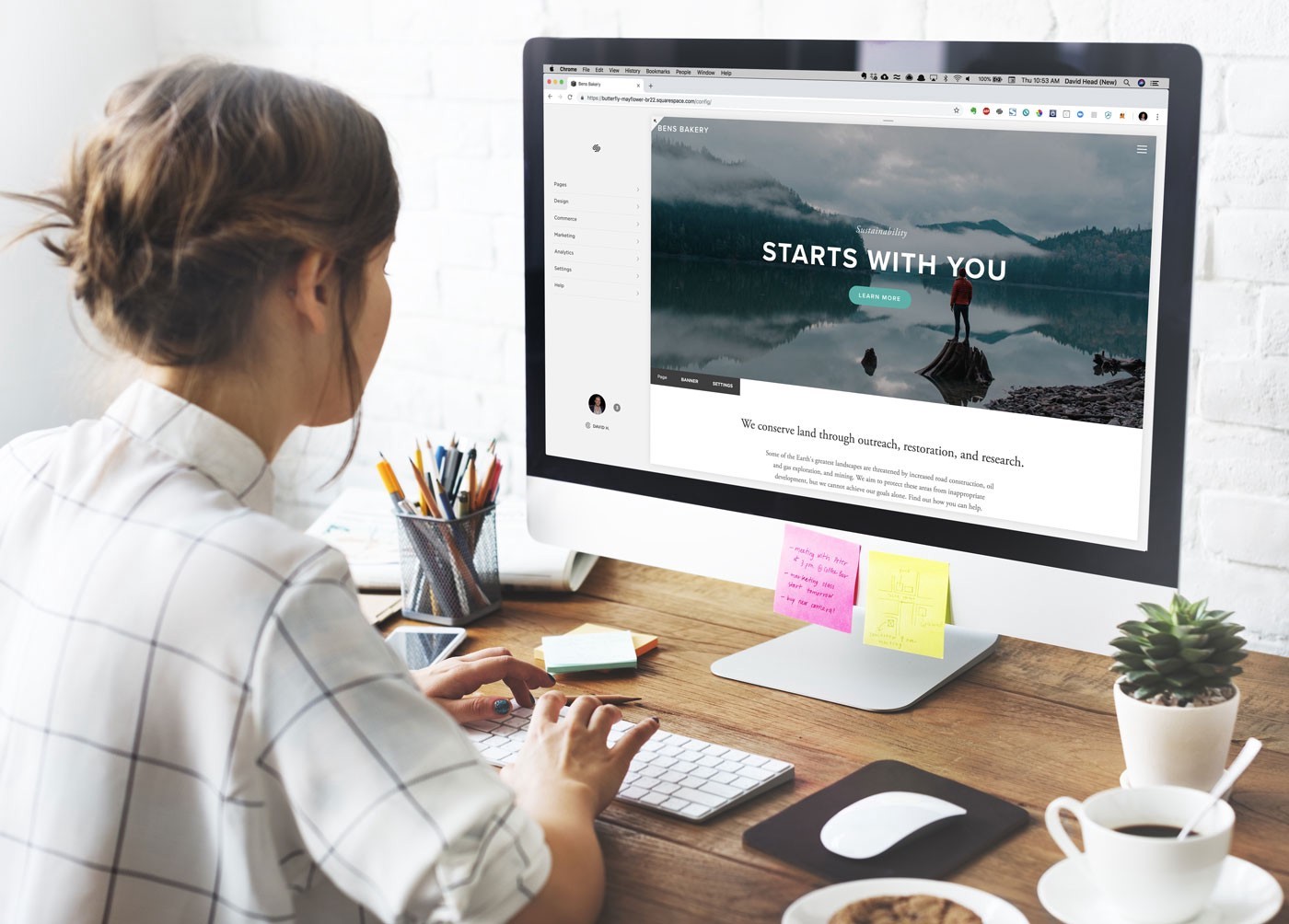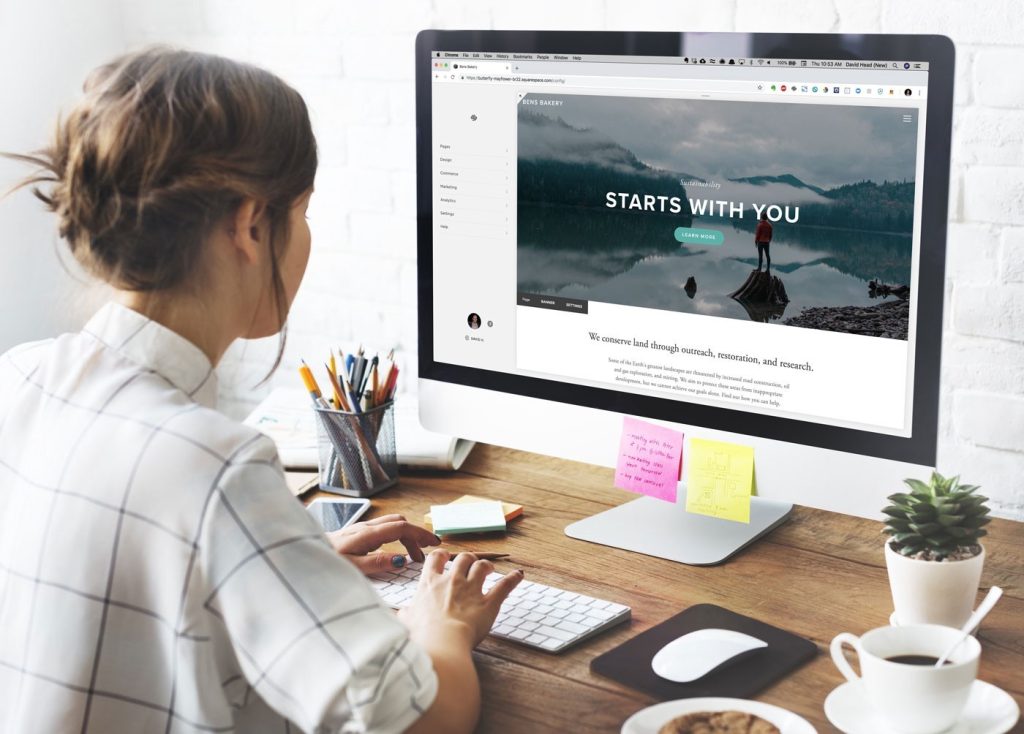 How to Choose a Web Designer?
As with any profession, there are basic skills that every web designer should have.
For example, you want to make sure they can actually create a functional website. It seems so obvious and simple, but there are professionals who specialize in creating templates, flash and other products that can be turned into websites. But this is not really the final product. These are important and valuable services. Just make sure the end result is a published website that properly represents your business.
Other things such as communication, conflict planning, experience in the team and in your market, reviewing their previous work to see if their design style suits your organization are fundamental and very important issues to consider when looking for candidates for your network of designers. Beyond the basic skills, it's also worth taking a look at the exact skill set of the various designers applying for your project.
Conclusion – Importance of Web Design:
You must remember that the main goal of your site is to satisfy your users. Without this, they will not stay and will not return to your website.
We hope that the information in this article was enough for you in order to convey the importance of web design in an online store. With the growing number of online mobile shoppers, a ready-made mobile design is the logical next step for online retailers. It will also improve the shopping experience, which will delight your customers and ultimately increase your income ratio.
Do not forget that in order to achieve the desired result, you need to try very hard. Not everything can work out the first time, but this is not a reason to despair and give up. We wish you good luck and success!
Need help? Check out our WordPress web design services and let's discuss your next project!