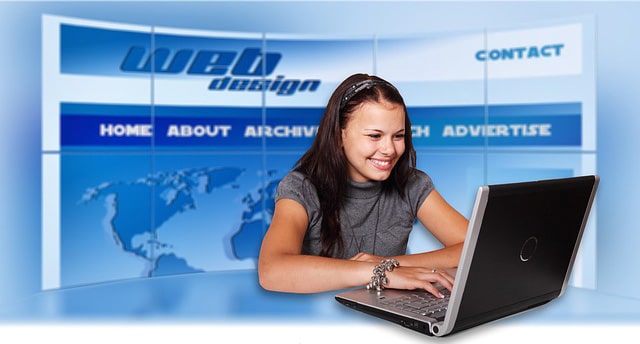 Thinking about redesigning your website? Check out these website redesign tips and tools that are sure to help you get the job done quickly and, more importantly, done right!
You've probably heard people say "image is everything" especially in business and career life. Well, in web management, the design you choose for your website influences that image. Put otherwise, it dictates the face of your business. As such, you can't afford to have a poorly made design if you're seriously looking to excel online. Not only will it hurt your conversions and sales, but it will also destroy the brand you've worked so hard to establish.
Is your current web design negatively affecting your business and are you considering redesigning it for more effective results?
Regardless of the size of your business, revamping the design of your site gives it a new face and feel. It instantly changes the perception that existing customers have of your business, and when done right, that can mean more trust in your business and revenue for you.
With that in mind, here are five quick indicators that your website may be requiring substantial redesign work:
Persistent reports on broken links that are affecting the conversion flow

An outdated web interface that's giving you an awful first impression

Lost identity of your brand and a lack of clarity in the intended message/story

Navigation problems especially for mobile users
If any of the above issues define your website, here's a detailed guide on useful tips and tools you can use to redesign your site and improve user experience.
11 Website Redesign Tips and Tools To Use Now
Accelerate Site Loading Speed
When a website is poorly designed, web servers tend to take longer to process all the web elements and display them on the user's browser. As a result, the website lags and this can be a huge turn off for most web users.
Research shows that out of every 10 users visiting a slow site, 5 are likely to leave before viewing its content if it takes more than three seconds to load. You certainly want to avoid losing potential customers and money this way by finding ways to speed up your site. Here is a guide we recently published on 8 ways to speed up a WordPress website.
The first aspect you ought to look at is the quality of hosting you're using for your site – it's important that you're sure issues to do with site speed aren't coming from your host. If you're unsure about the reliability of your current web host, you might want to read this comparison by MangoMatter to see what an ideal provider looks like. Secondly, use light web elements to minimize the burden on your webserver. Finally, uninstall rarely used plugins and add-ons on your website or set them to load on demand.
A few tools you can use to boost site speed include:
Caching plugins such as Super Cache, WP Rocket, and LiteSpeed Cache

Site speed test tools from Pingdom, Uptrends, Uptime, or Site 24×7

Image Optimization Tools such as TinyPNG and PageSpeed
Consider Progressive Web Apps
Since their inception a few years ago, progressive web apps have quickly revolutionized the web design industry. If you haven't heard about them before, these are simple websites that deliver content in an app-like format on typical browsers using the web app manifest file. Most businesses use them to deliver full-screen interfaces, push web notifications, and engage visitors instantly with animated page transitions.
According to AppInstitute, progressive web apps (PWAs) can increase prospect conversions by approximately 50 percent and user engagement by up to 136 percent. These apps offer app-like interfaces and experience within a website thereby eliminating the need to visit app stores to download dedicated applications. Importantly, search engines can index content published on PWAs while access can be enforced through URLs without actual app installation.
Inspiration sites using PWAs include:
Starbucks

Twitter

Uber

Grammarly

Instagram
Engage Visitors
While designing your website, the one area you cannot afford not to look at are the communication channels that help you engage with your visitors. These can be in the form of live chat portals, comment sections, rating features, etc.
The idea is to make it easy for your readers and customers to share thoughts and opinions about your brand. With that, you can measure the acceptance levels of your products or services and understand areas that need improvement.
Like most modern business, you can choose to install bots that are capable of providing helpful resources as triggered by the keywords being searched for by the visitor. Another approach is to add FAQ pages to serve as a reference point for common queries. Finally, you can synchronize all your website communication channels into a single platform which then notifies you immediately a visitor initiates a conversation on your business.
A few useful tools to help you with customer engagement include:
Help Scout

Zendesk for WordPress sites

bbPress
Harness the Power of Social Media
Research shows that active social media users spend around 20 percent of their days on the platforms. You can use this to your advantage by adding social media links to your site and encouraging readers visiting your site to share your content to their friends and family.
While redesigning your site, try to figure out strategic locations for these social media links. You can have the share button at the top, middle, or bottom of your content where its visibility is high. Importantly, make sure the links load on a new window so that your visitors remain on your website.
Today, there are hundreds of tools that you can use to link your content to social platforms. A few popular ones that support Facebook, Instagram, Twitter, and Pinterest include:
Canva

Buffer

Hootsuite

iStock Editor

Snappa
Invest in SEO
If you're looking to increase organic traffic from search engines, you need to hone your SEO skills. By applying the basics of SEO in your redesign work, you make it easy for search engine bots to find your work and rank it for free traffic.
Effective redesigning involves making your site content more readable, accessible, and easily indexed by search engine crawlers. You must also keep up with the ever-changing landscape that is search engine algorithms, always adapting your content to ensure it's compatible with the most recent changes.
A good place to start your redesign work is to provide descriptive meta descriptions and article titles, using easy-to-read font formats, and creating detailed content that effectively solves user problems.
A few useful tools you can use for SEO include:
Yoast SEO

Google SEO Analytics – Keyword Planner and Search Console

Backlink Checker from Ahrefs

SEMRush
Optimize Site for Mobile Devices
Over the last decade, the use of mobile devices including laptops, smartphones, and tablets to browse the web has been on the rise. Their portability coupled with the fact that most of these small devices now come with highly advanced features means more and more web users are preferring them to the bulkier PCs and desktop computers. Also, search engines including Google have already announced support for mobile-first indexing which means mobile-friendly sites are likely to rank better than their desktop counterparts.
With this in mind, it's important to redesign your site while taking into consideration the mobile users. Start by using a theme that fits all your site's content on screens of any size device. While at it, don't forget to provide a responsive interface on both the portrait and landscape layouts that these devices support. Finally, optimize the scrolling to ensure it is fluid for improved user experience.
A few tools to use here include:
Conversion platforms like Duda Mobile and bMobilized

Mobile plugins for CMS-based sites

Google Console for

Mobile-friendly Test

Mobile-first Responsive Design using Adobe Edge Reflow, Wirefy, and Bootstrap
Get Inspired By Other Sites
As a webmaster, you obviously have websites that inspire you both on their content and design ideas. How about replicating their work and ultimately results?
Begin by taking a closer look at how they play around with colors and other aspects of their interface. Which themes are they using? Is the background colored or white? How are they capitalizing on the white space and how are the idea-separators designed?
In addition, check how quickly these sites load compared to yours. Go ahead and examine the web elements they're using and use them to gauge the overall user experience. Find out what they do before and after acquiring customers and mirror the process in your business if it suits it as well.
Redo Existing Landing Pages and Add New Ones
When redesigning your site, don't forget to review your existing landing pages and create new ones to add new traffic channels. To boost conversions of existing pages/content, consider adding incentives to sweeten your deals. This could be new discounts, bonus items, or free shipping.
For new landing pages, add content that complements your existing offers. While at it, make sure these pages fill the gap that the existing pages have left to increase inbound traffic. It's also handy to run traffic report analyzers such as SimilarWeb or SEMRush to assess user behavior on the new pages.
Tools you can use here include:
Unbounce for new pages

Wishpond for coming-soon pages

MailChimp for newsletter signups
Add Effective Calls to Action
One of the quickest ways to boost your site's conversions is to use well-timed and visible calls-to-actions. Your web design influences all the steps from landing, learning, to convincing customers that your brand has what they're hunting for and can help to solve their problems.
Anyone visiting your site expects to find an overview of what your business is all about and what it has in it for them. While redesigning the site therefore, make sure to make clear the purpose that your website serves and provide sufficient details about your brand without necessarily overselling it. A good approach here is to sell the benefits of the brand to the users before the qualities. Ensure that by the time they commit to your business, they already understand how and why your brand is a perfect fit for them.
What's more, use a design approach that makes communication easy and fast. Also, strive to clear any doubts and queries that visitors may have about your brand before reaching your calls to action. You can also choose to offer risk-free consultation or test products to lower the number of visitors leaving due to doubts in your business.
A few proven ideas on CTAs include:
Free trial offer

Instant gratification marketing

Problem aggravation before providing solutions
Voice Search Optimization for Smartphone Users
Websites have for a long time optimized their content to be reachable only when certain keywords are typed. However, the trend is changing and now audio searches are increasingly becoming common especially among mobile users. Platforms such as Android and iOS now have apps that support voice commands and direct them to relevant apps including browsers. For example, Android uses Google search while iOS have Siri Assistant app – both of them basically listen and execute your voice commands as you speak.
As you can imagine, more and more people, especially the younger generation, are preferring to use voice search as it's more convenient than typing when doing other activities like walking or driving.
If redesigning and modernizing your site, try to optimize it to support voice searches and include keywords that are common with voice interactions. For example, words like "nearby" or "near me" are great examples to begin with if you're in the business of selling products or services. You can also add geographical locations next to such voice keywords to boost relevancy when users specify a region.
A couple of useful tools to help you with voice search optimization include:
HTML5 Web Speech API

Dictation App
Experiment with Colors
Colors have been a significant part of web design for as long as the industry has existed. They work best when combined with typographical elements that define how the typed content interacts with the background.
Put into perspective, consider how gradient works in web design. Essentially, it involves blending several colors or tints of one color to add depth and dimension to your web layout. The action is useful in separating the background from the bulk of text that your website is mostly using to create content.
Another idea when redesigning your colors is to use contrasting colors. Usually, this is important when you want to emphasize a section of your content including a link, an important idea, or your call-to-action. When you combine this with other design tactics such as enlarging texts or bolding letters, you're able to influence the desired action like getting people to buy or join your newsletter.
A few useful tools you can use here include:
ColorHexa

ColourLovers

Adobe Capture CC

Gradients.io

Coolors
Which other strategies are you using to boost your web redesign results? We'd love to hear your feedback. If you'd like to discuss a website redesign, give us a call and ask about our WordPres web design services, we'd be more than happy to help!