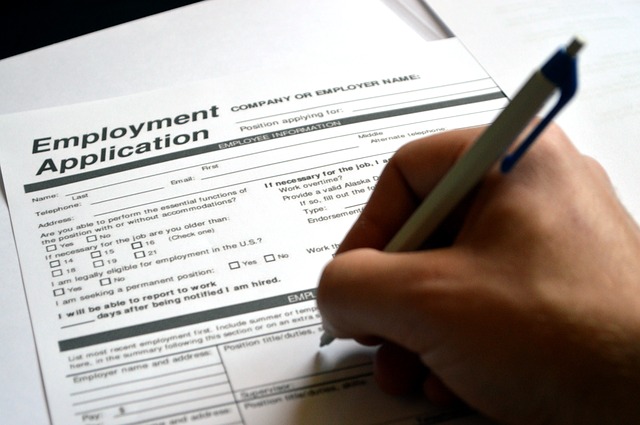 A contact form is critical to any business website. It allows the visitors to send messages to you (or your client) directly. While it is nice to have a live chatbox or your phone number on the website, sometimes people just don't have the time to chat back with a VA or call you up to get the information they need.
It is one of the main reasons why emails are still one of the most convenient methods of communication. Putting a contact form on your website allows visitors to shoot off a quick message and then respond at their convenience. In addition, contact forms also allow you to direct the emails to the concerned department for better efficiency. Adding an easy-to-use and feature-rich form to your website can help you collect information vital to your business's functionality and growth.
Thanks to WordPress plugins, adding forms to your website is much easier than you had thought. The flexibility of plugins allows you to add a wide variety of forms to your website, including, but not limited to –
Booking forms
Contact forms
Article submission forms
Price estimation forms
Quizzes
Picking the Best WordPress Form Plugins for Your Site
Not all form plugins are created equal. Every plugin has its pros and cons, and thus, it is important you understand the features to help you install the best plugin for your needs. There are several things you need to consider when choosing a WordPress form plugin, including –
User Experience – The best form plugins are the ones that offer a user-friendly experience. The plugin you pick should allow you to provide an easy-to-use form builder. Most of these form plugins provide drag and drop builders that can be used by beginners and pros alike.
Custom Messages – You have created a form on your website and getting messages, but you are losing out on potential customers if you are not notified of these messages. Ensure that the plugin you pick provides email notifications for end-users, so you know when a submission is received.
Responsiveness – The plugin you pick should have elements that will respond to different screen sizes, whether desktop, laptop, or mobile. With the growing popularity of mobile devices for searches, you want to make sure your forms can submit the form regardless of the device they visit the site from.
Spam Protection – Form elements on websites are a playground for hackers, bots, and anyone who would want to give a website for a test run. There are plugins that prevent fake entry that often goes into the abyss and never submits. If you do not want to fill up your database with fake or spam entries, make sure your plugin offers spam protection in the form of reCAPTCHA.
Conditional Forms – Many WordPress form plugins provide conditional logic support that allows you to show or hide a specific field based on certain conditions. It opens up many possibilities, and even if you do not need it now, you can always get a plugin with conditional forms to futureproof your website as it grows further.
Top 10 Best WordPress Form Plugins
You need to have a contact form on your website, irrespective of the type of website you have. Here is a list of some of the top-rated WordPress form plugins for you to choose from –
WPForms
Ninja Forms
Gravity Forms
Formidable Forms
QuForm
Contact Form 7
HubSpot All-In-One Marketing
weForms
Jetpack Contact Form
Typeform
WPForms
WPForms is one of the best beginner-friendly contact form plugins for WordPress, with over 2 million active installations. The drag and drop online form builder allows you to create beautiful contact forms, payment forms, email subscription forms, surveys, and other types of online forms with a few clicks.
Key Features
Hundreds of pre-built templates available for customization
Easy drag and drop interface makes it simple to build forms for all skill levels
The file upload field allows you to accept media and files instantly
Custom confirmation messages to verify competition of form
Receive an instant notification on your email as soon as a form is submitted
Allows integration of forms with mailing services such as Drip, AWeber, MailChimp, Campaign Monitor, and others
Allows integration with payment options for online orders, donations, and service payments.
Conditional logic allows show or hides certain sections or fields based on user behavior
If you are looking for a basic form tool, WPForms Lite should be sufficient, but you will need to buy the Pro version to take advantage of all the cool features.
Ninja Forms
Ninja Forms is yet another popular WordPress form builder plugin. You do not need any coding skills to use Ninja Forms and yet be able to create professional and complex forms like a pro.
Key Features
Choose from preexisting forms or create your own from scratch using drag and build interface
Accept payments through credit card, PayPal, Stripe, FreshBooks, and others
Allow you to redirect users to the success page, where you can display social network profiles
Advance settings such as file uploads, conditional logic, and multi-page forms are in-built
Automatically built for mobile responsiveness and adapts to design choices perfectly
Comes with scam protection features
You can use the free version of the plugin that comes with many useful features, but you can also buy the Premium version to customize and extend your capabilities.
Gravity Forms
When it comes to form-building plugins, Gravity Forms is another great option. The plugin offers a variety of templates, so you do not have to start from scratch. You can customize the form according to your needs and even change the form settings with ease.
Key Features
Fast and Intuitive drag and drop form builder with thirty ready-to-use form fields
Create advanced forms using conditional logic for additional information
Allow you to generate a mailing list or connect your subscription form to email marketing platforms
Accept payment securely with order forms with the configuration of one-time or recurring payments
Allow addition of file upload fields to allow visitors to submit pictures, videos, and files
Let users save forms so that they can continue at a later time
 
There is no free version of Gravity Forms, but there is a 30 days trial period you can take advantage of before buying one of their premium plans.
Formidable Forms
Formidable Forms is another excellent WordPress form plugin packed with excellent features. The plugin comes with a variety of form types such as order forms, profile forms, payment forms, and other types of forms. The user-friendly plugin makes creating forms a breeze.
Key Features
Apart from the basic forms, you can also create detailed reports using charts and graphs
Create interactive forms that adjust themselves depending on the answers visitors provides
Offers the ability to add calculations to the forms
Add pricing forms without the need to add another plugin
Comes with invisible spam protection
Easy to integrate with a number of software and services, including MailChimp, PayPal, MonsterInsights, Salesforce, WooCommerce, and others
Even though Formidable Forms come at a premium, if you are looking for a plugin that has all the advanced feature you want, there is nothing better out there. You can choose from 4 different plans according to your usage.
Quform
If you are looking for an affordable WordPress form plugin, Quform is a great option to consider. Even though the form is not as efficient as other paid plugins in the market, it can still be used to create a number of simple forms.
Key Features
Easy to use with drag and drop form elements into where you want them
Plenty of customization options are available to put together a complex form
Several kinds of text fields available such as multi-select boxes, drop-down menus, time and date pickers, file upload, and more
Works in all major browsers and is compatible with WordPress versions of 4.5 and above
Translation to multiple languages is provided
Completely secured against cross-site request forgery
Choose from two different plans – regular license and extended license. Both these plans come with a 14-day money-back guarantee. All the more reasons to try it out.
Contact Form 7
Contact Form 7 is not only popular but is also free. The minimalist and basic WordPress form plugin are perfect for small business owners and blog creators. The plugin allows you to create an unlimited number of forms and customize it according to your needs.
Key Features
Looks sleek and has a minimal look making it easy to use
Supports several unique elements such as quizzes, acceptance, checkboxes, drop-down menus, radio buttons, and others
Offers CAPTCHA field for added security
Accepts file, videos, and pictures on the contact form
The contact form can be placed anywhere on the website using simple shortcodes
Excellent support links and FAQs for beginners
Contact Form 7 is still one of the best basic WordPress form plugins for its easy-to-use interface that is enjoyable. But, if you are looking for some advanced features, it is best to opt for one of the other paid plugins.
HubSpot All-In-One Marketing
HubSpot is more than just a form plugin. It seamlessly connects your WordPress site with HubSpot CRM, allowing you to organize and segment the contact lists. With HubSpot, you get access to many lead generation tools without the need for any development tool.
Key Features
Easily build forms using drag and drop builder and publish to the site
Unlimited fields and submission options
Easily compatible with other plugins such as Gravity Forms and Ninja Forms
Allows analytics for your web pages
Integrates with CRM to help manage contact databases
Allows live chats and bots along with forms
If you are looking for something more rather than just a form builder, HubSpot All-In-One Marketing might be the best option for you.
weForms
weForms is one of the latest WordPress form plugins in the market, but it is fast gaining popularity for its great features. The developers have created it with general users in mind and have a minimalistic design that does not confuse users. You have everything you need on a single page, helping you save time and effort.
Key Features
Smooth AJAX drag and drop builder with instant preview
Easy integration with many other tools such as Constant Contact, AWeber, MailChimp, Get Response, MailPoet, and more.
Offers integration with software such as Google Sheets, Trello, Slack, Zapier, and more
Supports multi-step forms with ease
Allows reCAPTCHA to prevent spamming
Ability to set entry restrictions and expiration times
 
weForms offers a free and a paid version with a flat rate per year. There is also a free trial you can use to find out if it is the right match for you.
Jetpack Contact Form
If you are looking for one WordPress form plugin with everything you might need, Jetpack would be perfect. The reason is that it has all the advanced elements that you won't usually find in other free WordPress form plugins.
Key Features
Easy to access with a one-click insert button that helps speed up the process
Quick email notifications sent to your email address
Allow all form settings within one page, such as email address, subject field, form fields, and more.
Integrates with Akismet to help clear any spam with different form submissions
Free access to all the features it has to offer
Jetpack Contact Form is a no-hassle plugin for small business owners and blogs that only require a simple form. It has a robust design that will not give you any problem.
Typeform
Typeform is among the best form builder for surveys and conversational forms. It also integrates seamlessly with top apps in the marketplace.
Key Features
Offers more than 60 templates to create forms of your likes
Allow customization to change the look of your form, from text color, button, background images, and others
Allows calculator tools in forms for specific visitor behavior
Compatible with all web browsers and looks good on any device
Integrates with other products such as Zapier as part of the automation
The opportunities with Typeform are endless and can be used for many different things such as lead generators, training quizzes, engagement surveys, and others.
Final Thoughts
We hope this blog will help you find the best form plugins for your WordPress site. You can always opt for a free form builder and then upgrade to the premium versions to use all the additional addons and features needed to create an unlimited number of forms, and that too without the need for any coding skills.
With so many different WordPress form plugins available in the market, we can help you pick the right WP form plugin that will not only meet your current requirements but also in the future.
Need help with your website? Take a look at our WordPress web design services and get in touch today, we'd be honored to work for you!