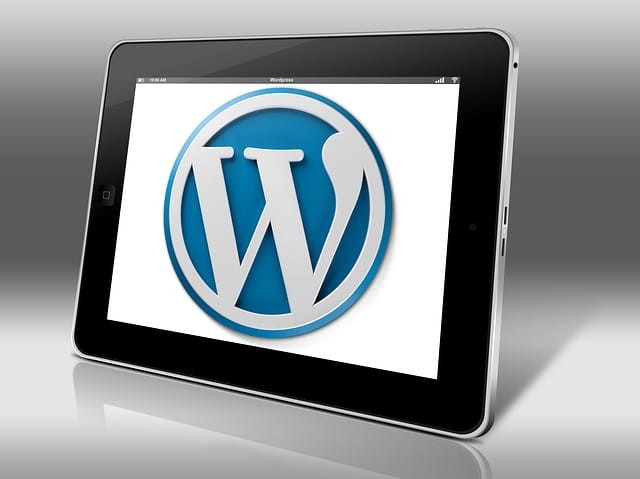 Planning to improve your online presence in 2022? Get yourself an elegant, responsive, and functional website. And what is the best way of doing so other than having a WordPress-powered website?
Over the years, there has been a surge in the number of internet users. The users are spread across all the platforms, both on mobile devices and on desktop computers. This means that your WordPress-themed website should be accessible on different platforms.
One of the first steps that you should take when you start using WordPress is choosing an appropriate theme. Since there are so many WordPress themes available, choosing the best one can be quite a challenging task. The good news is you don't have to worry about this issue as this guide is going to list for you the best WordPress themes for 2020.
How to Choose the Best WordPress Themes
Do you want to stay ahead of the game when it comes to choosing the best WordPress themes in 2020? There are specific pointers that you need to look out for. They include:
Loading speed
Ensure that the WordPress theme which you are about to choose is lightweight. Such a theme requires very few resources to load; hence its speed is fast. A lightweight WordPress theme is good both to the users and search engines.
Mobile-friendly
With the number of Smartphone users expected to rise in 2020, you cannot afford to ignore the issue of mobile when choosing a WordPress theme. Ensure that the theme is mobile-responsive.
Compatible with WordPress plugins
Your WordPress website will obviously need a couple of plugins. Ensure that the theme you are about to choose is compatible with important WordPress plugins.
Provide room for customization
Does the theme allow you to change various features on the website? If so, then you should add it to your checklist. Otherwise, continue looking for another theme. Customization allows you to get the best of your website.
Updates and security
Since the security of your website is paramount, ensure that the theme is regularly updated. This will ensure that it does not pose any security threat to your site.
Our Picks For The Top 15 WordPress Themes of 2020
To help you in making a choice, here are the top 15 WordPress themes in 2020:
1. Divi
Many WordPress enthusiasts consider Divi as the best WordPress theme for 2020 (including us), and that is why we rank it on the very top of this list. Developed by Elegant Themes, Divi is packaged with numerous features that make it compete favorably with other themes.
Divi has an interactive visual website builder that makes it easy for you to build your website from scratch. In case you would like to add a personal touch to the theme, the builder will allow you to do so.
An inline text editing tool makes it easy for you to build your website from scratch. What if I want to introduce minimal changes to the site? Then you are free to use one of the many pre-built layouts that are included with the theme. Divi is a lightweight theme and mobile-responsive. So, you won't have to worry about the issues of SEO optimization.
2. Beaver Builder
Beaver Builder is not just a WordPress theme. Instead, it is a complete website builder that it is packaged with several themes. The theme offers maximum flexibility and allows users to build websites from scratch. Beaver Builder comes with an editing tool that will allow you to make changes and test them live. Since it uses the Bootstrap framework, implementing the CSS on the website will be easy. The large Bootstrap community will always be there to give you all the necessary support.
3. Hemingway 
Hemingway is a WordPress theme that is perfectly curated for WordPress blogs. The two-column design of this theme will keep your blog organized and responsive on any device. A full-width header image will add some aesthetic value to your blog as it brings in the parallax scrolling effect. Like other best themes for WordPress, this one will also allow you to introduce customizations on your site.
If you are looking for the cheapest WordPress theme in 2020, this one will be your perfect option. It does not have a premium version but still manages to bring in several desirable features.
4. Astra Theme
The talk of the best WordPress themes cannot be complete without mentioning Astra. It is a popular theme for a number of reasons. The most outstanding feature of Astra is that it is lightweight. The theme has not more than 50KB of resources, making it among the lightest WordPress theme. This also means that it is quite fast, with an average load speed of 0.5 seconds.
Astra features pre-built designs and templates that will get you started with website building. In case you would want to get your hands dirty, the theme has an editor and customizing feature.
5. Storefront
Just as the name suggests, this theme is well-suited for online stores. If you are planning to run an online shop in 2020, then here is a WordPress theme that you should use.
Since it is developed by WooCommerce developers, it means that you will get all the necessary features of an online store in the theme. It can also integrate with the WooCommerce plugin effortlessly. Storefront is a highly responsive theme that will adjust to the size of your screen. Despite having a barrage of powerful features, this theme is lightweight and has commendable load time.
6. Ultra Theme 
Ultra WordPress theme is a product from Themify. It is a powerful multipurpose theme that will meet your web development needs. Ultra comes with pre-built skins that are meant to transform the site's design and appearance. It has a user-friendly control feature that enables users to execute several actions from one place.
Just like other premium 2020 WordPress themes, Ultra features a website builder. This feature will come in handy if you want to build your website from scratch.
7. Parallax
Parallax is another popular WordPress theme offered by Themify. It comes with two beautiful trends. Single page design and scrolling design. The developers wanted to enable users to build beautiful parallax websites without using lots of resources.
Parallax theme for WordPress offers smart layout options. You can control the layout either by site-wide or page by page. The theme is very responsive and will change the appearance of the website on different devices. This is further enhanced by 11 different header styles that are included in the theme. With Parallax, you will be able to change the appearance of the photos, such as blurring or altering their grayscale without using any photo editing software.
8. Bento WordPress theme
Want to get the best without spending much? Maybe you should consider using Bento WordPress theme. According to the developers, this is a theme that offers premium features that you won't pay for.
This theme will give you maximum control thanks to its drag-and-drop content builder. With this builder, you can customize the appearance of the website according to your needs.
Bento is a mobile-friendly theme and can adjust its size depending on the device used for browsing. It is also lightweight, and this automatically means that its loading speed is quite commendable. The theme is e-Commerce optimized. It is compatible with WooCommerce and many other e-commerce plugins for WordPress. The unlimited color options could just be another reason why you should choose bento for your WordPress web design in 2020.
9. Feltmag Theme
Just from the name, you can easily tell that the theme is designed for magazines. So, if you are building a WordPress magazine, this is the theme that you should consider using.
Feltmag gives you full control over the website. You can customize everything starting from the homepage to the individual web pages. The control and customization features are enabled by an intuitive Style Manager, which is easy to use.
Feltmag comes with a couple of widgets that will enable you to filter and control the stories that appear on the site's homepage. The responsive nature of the theme means that your site will be accessible to people using different devices. You will not have to introduce any responsive plugins.
Felt is also an e-Commerce-ready WordPress theme. It is fully compatible with the WooCommerce plugin, and you can easily create an online store.
10. Split Theme
Split is another beautiful WordPress theme from Themify. It derives its name due to its ability to create a splitting effect whenever you are scrolling from one row to the next. The nice thing about this effect is it allows you to display all types of content without minimal effort.
The theme also provides various layout options for posts. The layouts allow you to choose how you want your content to be displayed on different pages of the site. These layouts are backed up with nine different color skins.
Split theme also comes with an intuitive builder that allows you to customize the appearance and organization of the website. The theme also offers great responsiveness and is fully retina ready.
11. Spencer
Spencer is an ideal theme for any business person or blogger who wants to document their stories in organized and systematic ways. It is well-packaged with features that make it suitable for such people.
Spencer is a responsive theme which will ensure that your web content will be readable to people using different devices. You will not have to make any changes that are geared towards making the site responsive. Spencer provides flexible layout options that give you the power to determine the appearance of the site. You can customize everything on the site according to your preferences. The drag and drop page builder support eliminates the need for coding anything.
This theme is compatible with all the relevant WordPress SEO plugins. This means that optimizing your website for SEO will be a walk in the park.
12. Authority Pro by Studio Press
Authority Pro is a versatile theme that you can use for creating different types of websites. Whether you want a personal website or a business blog, this WordPress theme will come in handy. Authority Pro features an interactive theme customizer that you can use for changing the appearance of the website. A unique feature of this customizer is it allows you to view changes in real-time. 
In case you would like to add an eCommerce feature to your website, the theme will make it possible. It is pre-styled with major eCommerce plugins such as BigCommerce and WooCommerce. Since this is a premium WordPress theme, you expect it to be mobile responsive.
13. Hellomouse
If you are planning to showcase your work online, you should be aware that first impression matters and Hellomouse will help you to leave a good impression on all visitors.
This theme will help you create a powerful homepage on which you will display your latest work. Since the decorations on the homepage are minimal, you can be sure that the visitors on the homepage won't be distracted. Instead, they will click on the contact button without any hesitation.
Hellomouse features an easy-to-use website builder and customizer. You will have more than 60 customizing options to play around with. The theme is responsive and SEO-optimized.
14. Magazine Pro Theme
Magazine Pro is another idea WordPress l theme for publishers. While it comes with ready-made layouts, you are free to tweak the appearance of the magazine using the interactive theme customizer. The theme is mobile-responsive to ensure that you can meet the needs of a wide audience. It is also compatible with different WordPress SEO plugins for search engine visibility.
15. OceanWP
OceanWP is rated among the most popular WordPress themes that you can use in 2020. Whether you want a blog or you want an online store, the theme will serve its purpose. OceanWP theme is lightweight and provides room for customization. It is even compatible with different page builders such as Divi. The responsive nature of this theme means that users on different devices will access your content.
Final take
Your website is always there to promote you 24/7; you know there's no employee that can do that for you. Therefore, it is only fair that you use the best WordPress themes to create the website. Our list brings together the best themes on WordPress and hopefully you'll settle on one that satisfies your needs. Need help or don't have time to build your website yourself? We specialize in WordPress website design and would love to work with you!