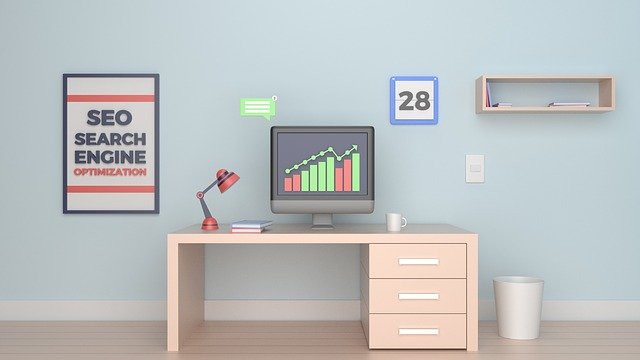 SEO optimization is critical for driving traffic to your website. The SEO checklist below will help you do just that. While it isn't a complete list, these are some of the most important points when it comes to SEO optimization.
Use Google Analytics
We've all heard the saying "measure twice, cut once". Well, Google Analytics will certainly help you with the measuring part. It tells you information about the people that visit your site and can point you to areas that you may need to address. 
For instance, you may have a high bounce rate. This could mean that you need to adjust the content on some of your pages. 
To elaborate, Google Analytics gives you a multitude of features that you can use to tweak your site's SEO. For example, with this tool, you will be automatically alerted about new trends that are showing up. 
Google Analytics also lets you access Smart Goals, Smart Lists, and Session Quality data. This data can help you to drive more conversions. 
In addition, the Analytics interface gives you access to reports like Audience reports, conversion reports, and acquisition reports. These can tell you how initiatives that you implemented are performing. 
You're also able to take the data you get and visualize it according to your business needs. For example, there are advanced filters available that help you to visualize your data according to parameters that you define. 
There is even an included diagnostic tool that will alert you to unexpected events or metrics. Moreover, you will also have access to predictive analyses and even audience demographic data. 
This powerful tool also works with other Google products such as Google Adsense and Google Surveys 360 which can also be useful when performing SEO.
Follow Best Practices for URLs
I know that it can be easy to ignore how URLs are formatted but have you ever noticed that some URLs tell you pretty much the full story about what to expect on a page before clicking on it? This is not by coincidence. 
The author of that page put some effort into this so that you would be able to quickly identify that their content is what you want to look at.
Make sure to include your primary keyword in your URL. That is really important for showing potential viewers what your page is about. In addition, include it at the front of your URL. This helps viewers to immediately pick up on it. 
Also, while it's important for your URL to be descriptive, keep it as short as possible. This means that you can go ahead and omit words like "the" in your URLs. Shorter URLs are easier for viewers to interpret.
Publish Long-Form Content
Publishing long-form content is invaluable for many reasons. One of the most tangible reasons is that long-form content tends to rank better on search engines. In fact, content longer than 2000 words tends to outperform shorter content. 
In addition, longer form content usually leads to more time spent on your site. The content has to be well written of course. Long-form content is also more likely to be shared on social media. 
Long form content also helps to show your authority on a topic. It's hard to right a substantial amount about something unless it's something you're knowledgeable about. Readers pick up on this and respect long-form content for this reason.
Have a Solid Keyword Strategy
If you're brainstorming for keywords, Google can help (of course). If you start typing a keyword into Google's search bar, you will notice that a number of suggestions pop up. These are keywords that are commonly searched for.
You can also use tools such as Ahrefs' Keywords Explorer to help you to discover keywords. In addition,  you should try to make use of low competition keywords wherever possible. KWFinder is a useful keyword research tool for this. It gives you keywords that aren't used frequently and are therefore more likely to be found.
You should also look into question keywords. These are great for blog posts and can show you content that people would be interested in reading because they want these questions answered.  Answer The Public is an amazing tool for finding question keywords.
Including your keyword in H1, H2, or H3 tags also helps your post to rank well under that keyword. You should also add alt text to images to ensure that search engines can display your image and post when someone makes a related search. 
Have a Good Link Building Strategy
In order to build traffic, you will need to also have a solid link building strategy. One way in which to achieve this is through guest posting. However, make sure to only guest post on respected sites in your industry. Don't publish guest posts on any and every website.
You can also try to replicate your competitors' links. You can do this with Ahrefs. Ahrefs can show you opportunities for replicating these links. These can include guest posting, link roundups, forum, and directories among other strategies.
Ahrefs can also help you to discover backlinks that you lost. Sometimes this happens because site owners unintentionally stop indexing their website. In cases like this, it's a good idea to reach out to the site owner to let them know that their site is no longer being indexed. 
In addition to these other strategies, your site might be mentioned on another site but not linked to. If you discover cases like this, try reaching out to the author of the post and asking if they could add a link. Ask nicely of course.  
You can also share your content with influencers in your industry. This can help to spread the word about your site. By forming relationships with influencers, you can leverage their network to help spread the word about your website.
Improve Website Speed and Performance
Improving the speed and performance of your website is important because a website that is easy to access quickly doesn't prevent a barrier to your audience. If your website runs slowly, then that makes it less likely for people to want to remain on your website. There are a number of things that can be done to optimize your website. 
You can use Ahrefs' Site Audit to tell you how fast your entire website loads. Page load times should be under 1 second. A great tool for assisting with this is Cloudflare's CDN. This tool cache's your website so that your hosting server doesn't have to load it up every time a visitor's web browser requests it. Cloudflare's service also helps to mitigate against DDoS attacks. These days, no hosting provider is invulnerable to being hacked, however, Cloudflare's service can help to put your mind at ease.
You could also see if you can enable server-side caching. This acts in a similar way to Cloudflare's service, except that it is managed on your server.
Most content management systems also have plugins that help to optimize the performance of websites by doing things like compressing images. For example, Smush for WordPress optimizes and compresses images. 
You should also look into minimizing HTTP requests. This can be done by combining CSS and JS files. Reducing the number of images used helps too. 
Another important aspect of performance is mobile responsiveness. This refers to the ability of a website to adapt to the dimensions of the device screen it is being accessed on. With a large percentage of online traffic coming from mobile devices these days, websites need to be responsive so that users are able to access the information on websites without it being unreadable. 
Pay Attention to Sitewide On-page SEO Best Practices
One of the most important things to include in your SEO checklist is to write a compelling, informative title tag and description. This helps you to rank better and it also helps people to find your website more easily.
It's also not a bad idea to link to relevant internal and external resources. Web pages that do this rank higher than those that ignore this. 
You should also add some schema markup to help your page get understood better by search engines. 
Another thing that will also help your website is the creation of a sitemap. Sitemaps map out the content on your site in a way that search engines can understand exactly where the content on your site is. This makes it easier for these search engines to crawl and index your pages. 
You should also create a robots.txt file. This is a text file that tells search engines how they're allowed to access your website. You might want to prevent search engines from crawling certain sections of your site. If this is a case, then you definitely need to have a robots.txt file. 
Final Words For This SEO Checklist
As you can see from this SEO checklist, just having your website online isn't enough. After going through the trouble of creating a website, you should do your best with your SEO strategy to ensure that it performs to its fullest potential. The tips in the checklist above will help you out if you're just starting out with a new website or even if you're carrying out an SEO audit on an older website.
Need help with your SEO? Check out our affordable SEO services and get in touch if you think we'd be a good fit. We would be honored to partner with you!